Goldie Hawn shared her wisdom (and got super real) about monogamy
One of our favorite actresses (and Hollywood icon) Goldie Hawn just got real about monogamy and her relationship with Kurt Russell. In a joint ceremony last week, legendary super-couple Hawn and Russell received their stars on the Hollywood Walk of Fame, and now, in a new interview with People.com,  Hawn is opening up about their 34-year relationship.
The actress, who is currently promoting her new movie with Amy Schumer, Snatched, shared that being in a monogamous relationship is not always easy, because even people in relationships can develop attractions to other people. However, she noted it's important to think about the fact that you could be ruining something really great when you act on fleeting attractions.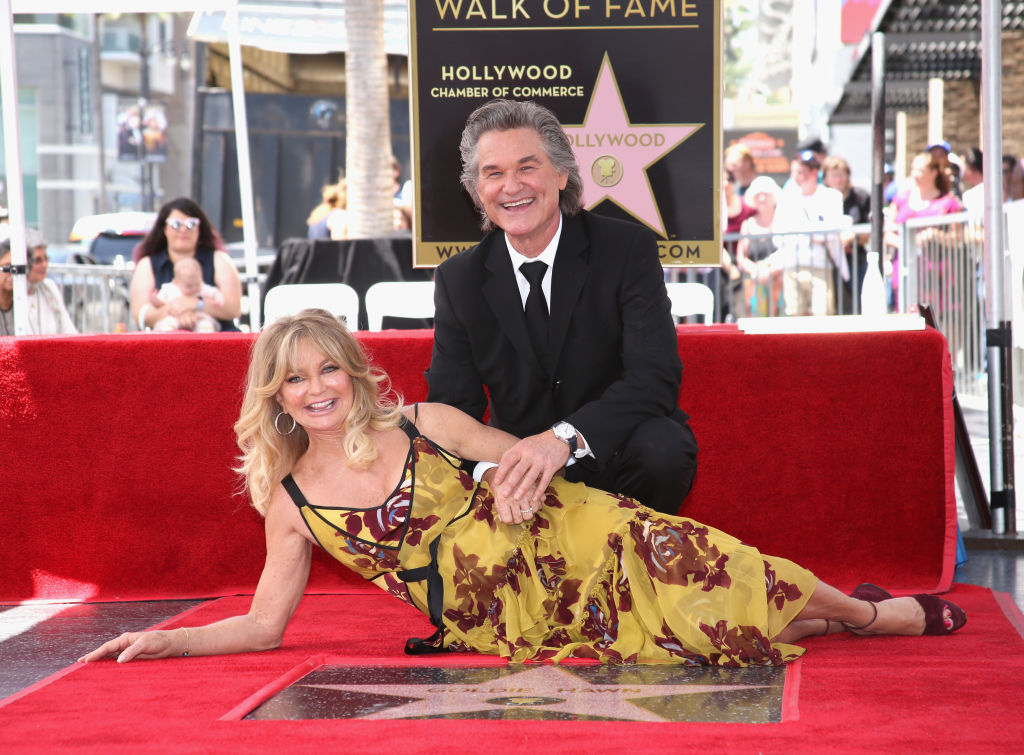 "Monogamy is a very tough order, Hawn told People. "You're in the prime of your life, you are attracted to other people, potentially, you have fantasies about that. It really runs the risk, if you will, if you're not aware that you could maybe screw up a really good thing by doing that.
Hawn revealed there have been moments in her and Russell's longterm relationship in which they've felt attraction to others, but they've dealt with it openly and communicated.
"I'm sure I've been party to it, and Kurt's been—we're all normal this way. It's like, 'You really liked that guy, didn't you?' Or the woman says, 'You were looking at her.' My answer would be, 'Of course. Why not? She's beautiful,'" Hawn said. "[…] I mean, come on. We're human beings. There is, I guess, an elasticity to the relationship. Otherwise it's going to break, just like a rubber band."
Hawn also revealed to People.com that it was Russell's interactions with her children, Kate and Oliver, that truly caused her to fall in love with him back in the day. Both Oliver and Kate have long referred to Russell as their father and Kate recently honored her parents at the Walk of Fame ceremony.
We love how candid Hawn is about this often taboo topic, and we're going to definitely draw on her wisdom in the future.