Kendall, Kylie, and Caitlyn Jenner shared the sweetest Thanksgiving family photo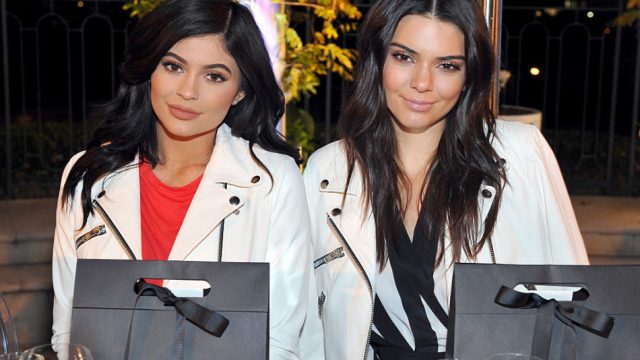 This Thanksgiving we all had loads to celebrate! And, the same rings true for celebrities, even if their dinners are a tad more lavish. Kylie Jenner's white-and-gold-themed gathering, for example. The makeup mogul, now 19, hosted the event at her Calabasas home.  Among the guests were her mother Caitlyn Jenner, star of I am Cait and sister, Kendall, who sported a holiday-centric "Blessed" necklace.
Looking fab in a cranberry colored sweater, Caitlyn Jenner shared a photo of her with daughters Kylie and Kendall on Instagram.
"Happy Thanksgiving to all my friends and family," she wrote.
Although she has been by the side of her husband following his bout of exhaustion, Kim Kardashian West (the oldest of the sisters), was also able to spend time with the majority of her extended family, which included her sister, Kortney. However, younger sister, Khloé Kardashian, was in Cleveland with new boo, Tristan Thompson.
Though the whole crew was unable to be together, Kris Jenner put their feelings into words.
"There is so much to be thankful for! Have a blessed and beautiful day!"
It's no secret that the Jenner and Kardashian clans know how to bring on the holiday cheer! And, more importantly, Kylie has more of that cheer to spread around with her newest release of makeup goodies. Check out all the details here!