The love letter Ronald Reagan wrote to Nancy is melting all the hearts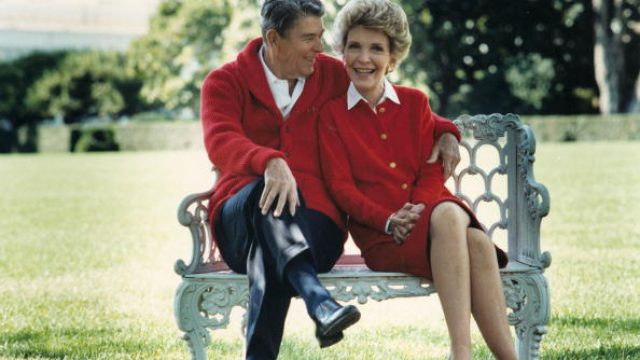 In case you needed it today, here is proof that true love does exist:
Much of the country mourned when former First Lady Nancy Reagan passed away on Sunday, March 6. This week, she was laid to rest beside her beloved husband, Ronald Reagan, who died in 2004. The husband and wife are buried at the Ronald Reagan Presidential Library in Simi Valley, California, facing the Pacific Ocean peacefully together.
At Nancy's funeral, Brian Mulroney, a former Canadian Prime Minister and a close friend of Ronald's, read portions of a love letter written to Nancy by her husband.
The letter was penned on their first Christmas in the White House, December 25, 1981. Ronald Reagan wrote about all the different sides to Nancy's personality and what he loved about each one. Do you have tissue nearby? You're about to need it.
"Dear Mrs. R, there are several much beloved women in my life, and on Christmas, I should be giving them gold and precious stones and perfume and furs and lace," Brian reads. "I know that even the best of these would fall short of expressing how much these several women mean to me and how empty my life would be without them."
Ronald (who Nancy called "Ronnie") goes on to describe the fun First Lady Nancy who brings "so much grace and charm to whatever she does," the do-gooder Nancy who visited sick children in hospitals, the "nest-builder" Nancy, "the girl who goes to the ranch," the "sentimental lady," and the girl who "loves to laugh."
Isn't your heart just bursting?
"Theirs was a love story for the ages," Brian added at the end of his reading, and we couldn't agree more. Those two really had something special. Check out the full video of Brian's reading below.