You can win a $500 Tiffany ring in this love-letter writing contest—here's how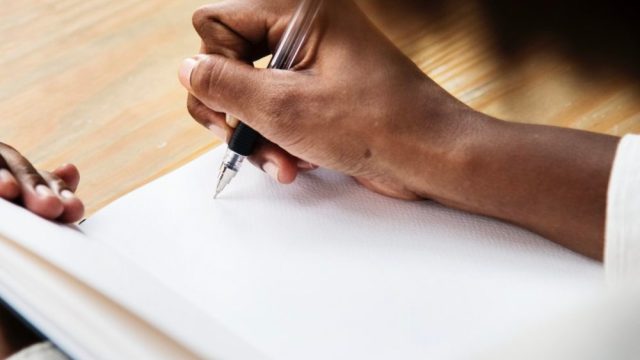 Regardless of relationship status, it never hurts to have a little bling in your jewelry box. Thankfully, a new contest is giving one lucky person the opportunity to score just that. Bestselling husband and wife team Dalma Heyn and Richard Marek are challenging their readers to a love-letter writing contest in honor of Valentine's Day—and their new novel, How to Fall in Love.
"Given the rarity, a love letter could be just what you need to win over that crush, rekindle the romance, or even show your squad-love for Galentine's Day," the press release reads. "When was the last time you told someone you loved how you really felt? Where do you even begin?"
The winner of the contest doesn't have to share their letter with their crush, so don't worry about a Lara Jean Covey scenario (though they are totally welcome to do so). The winner will receive  a "rose-gold Tiffany Paloma Piasso Love Ring" valued at $500, as well as a framed, "gorgeously hand-written copy of their letter."
*swoons*
To enter, send your love letter to [email protected] before April 30th. It's free to enter, and you could walk away with your very own Peter Kavinsky (or at least a really, really pretty ring). The winner will be announced on May 15th.