Love Is Quarantine is Instagram's Love Is Blind, and we're already signing up for our Cameron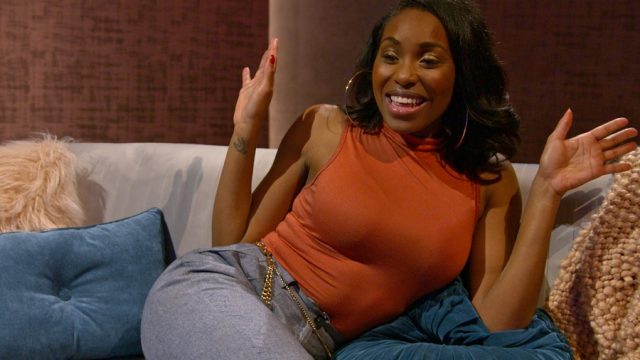 It's only March, but there's already a strong competitor for Most Quintessential 2020 Thing. A couple of guys in Brooklyn, New York have combined Love is Blind with the current social distancing measures surrounding coronavirus (COVID-19) to create Love is Quarantine, a dating "show" that exists on Instagram, Google Sheets, and over contestants' phones. It's confusing. It brings lightness and darkness. It's romantic. And, yes, it's very 2020.
Love is Quarantine launched on March 17th  and already has over 14 thousand fans who are following along on Instagram. The concept was created by Thi Q. Lam and Rance Nix, who, before the quarantine, worked as a content creator for food and drink businesses and as a real estate agent/actor, respectively, according to CNN. The pair got to work on the idea quickly once they came up with it.
"[People are] lonely, they're looking for connection, they're looking for community and, most importantly, they're looking for love," Lam told CNN.
"That doesn't stop during a pandemic. People still want love, and we're going to try our best to make that happen."
As for how this all works, it's pretty hard to wrap your head around at first, because there aren't actually pods, like on Love in Blind. Basically, Nix and Lam get potential contestants to sign up with basic information about themselves (name, phone number, age, location, their sexual orientation) in Google Sheets and, once the duo confirms that a contestant is ready to date, they introduce them to another contestant via text.
The contestants are then encouraged to talk over the phone and asked to record their reactions before, during, and after the date. When Nix and Lam receive these videos, they upload them to Instagram where fans can follow along and see which contestants make a connection. Nix and Lam cover some of the contestants' faces (often poorly), which furthers the Love is Blind aspect.
Lam and Nix have also started selling Love Is Quarantine merch with the proceeds going to Feeding America, according to CNN. (The Love Is Quarantine site simply says "100% of proceeds go to helping COVID-19 efforts.")
Love is Quarantine has had multiple "seasons" so far, including one for seniors and a "queer in quarantine" night, and it's still going. Former contestants have gone on to video chat (we are still practicing social distancing, after all) and to gain fan bases of their own. Maybe, someday, in hopefully the not-too-far future, a couple will be able to meet in person.
Sign up for your own chance to find love in the age of coronavirus here, in this public Google Doc.
As information about the coronavirus pandemic rapidly changes, HelloGiggles is committed to providing accurate and helpful coverage to our readers. As such, some of the information in this story may have changed after publication. For the latest on COVID-19, we encourage you to use online resources from CDC, WHO, and local public health departments, and visit our coronavirus hub.
Lia Beck is a writer living in Richmond, Virginia. In addition to Best Life, she has written for Refinery29, Bustle, Hello Giggles, InStyle, and more.
Read more