We feel deeply connected to what the back of Elle Fanning's jacket says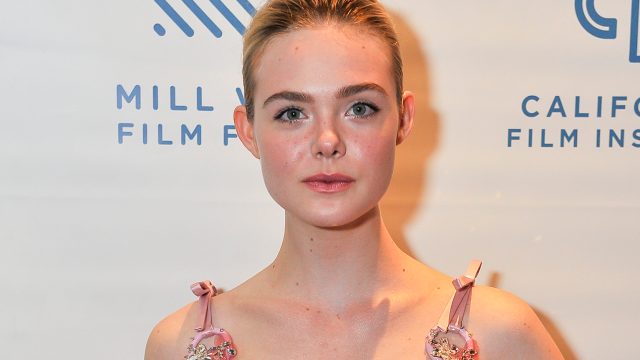 Is this what falling in love feels like? Elle Fanning was seen at LAX yesterday wearing a jacket that is making us cry for all the right reasons. Fanning wore an oversized black bomber jacket with "Cry Baby" embroidered on the back. Is that Elle Fanning or Wade "Cry Baby" Walker from one of our favorite cult classic John Waters films? Anyone?
Fanning's jacket is from designer Zoe Karssen's online shop. "Cut in a long shape, it is defined by the details; grosgrain tape, heavy silver hardware and additional patched pockets," the website says. The jacket also offers faux fur lining and is water-repellent.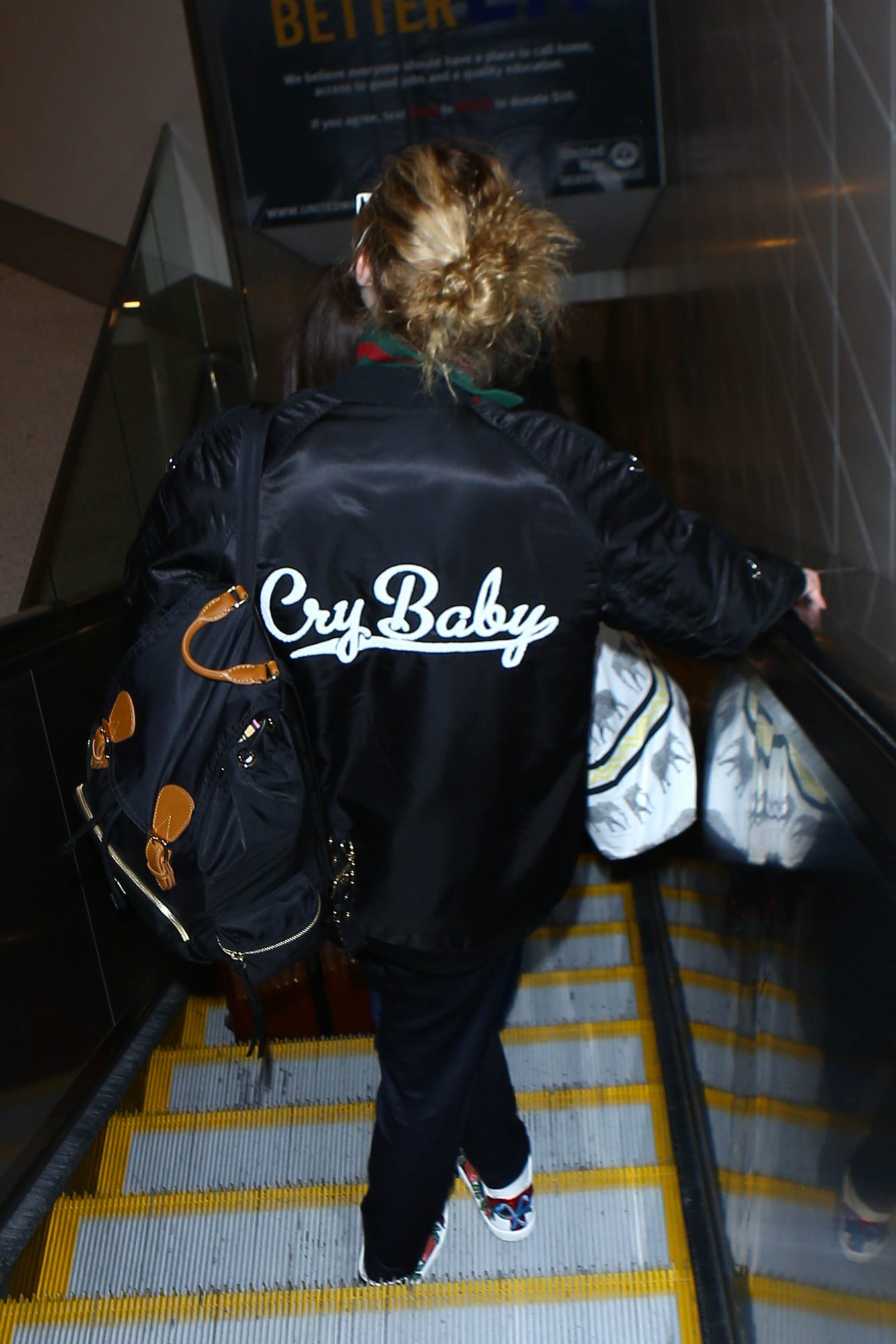 Amazing. This is honestly our ideal fall/winter jacket. If you're willing to spend around $500 for this bad boy, (or € 490,000), then you can do so right here.
But if you just can't muster up the funds, like we can't —
— don't cry, Cry Baby! We have affordable options to show you!
God bless Forever 21. Our fave cheap fashion mecca has an almost exact dupe for Zoe Karssen's bomber, but for hundreds of dollars less. Not only does this jacket have "Cry Baby" on the back, but it also has a silhouetted Cry Baby Walker patch on the front! Is this real life?!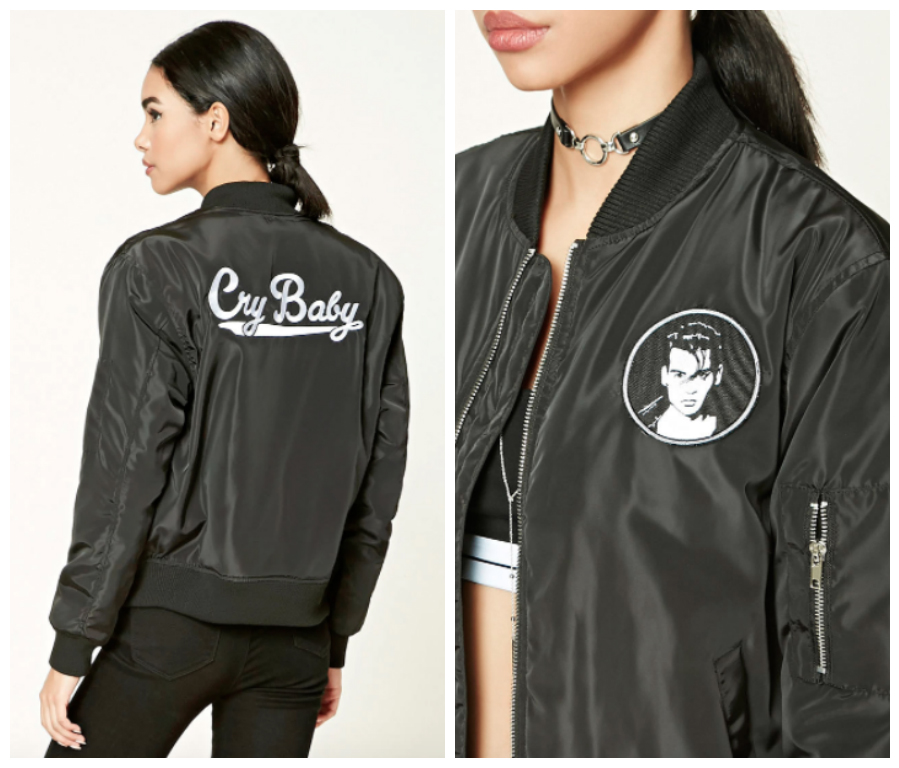 Well that was easy. Looks like our job here is done. Oh, you're interested in purchasing a replica of Cry Baby Walker's jacket from the hit movie, Cry Baby? Ok, fair enough. Lucky for you we found an affordable replica that any die hard fan would fawn over.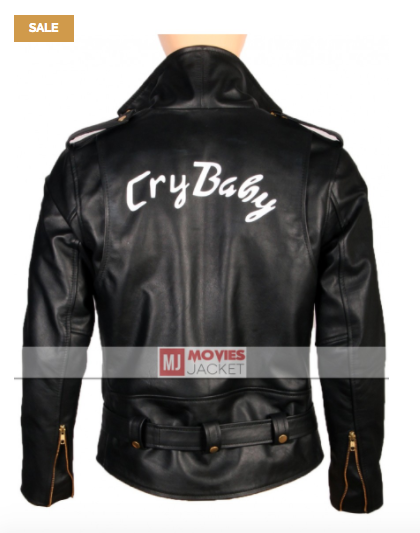 This leather number is from MoviesJacket.com and is available on sale for only $119. You know we've got your backs, Cry Baby fans.
Now dry those tears and get shopping!