The "Love Actually" short sequel is finally here, and it feels so good to see the cast reunited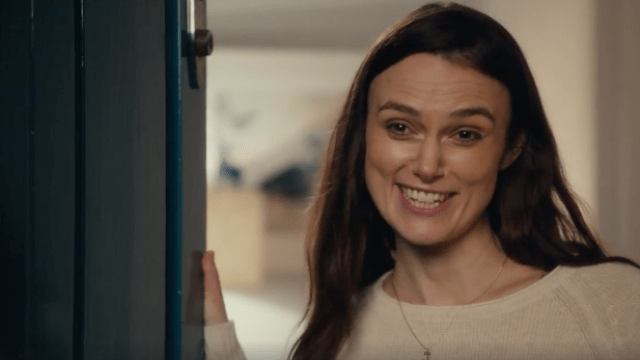 We've been hearing about it for a while now, and at last — the Love Actually sequel is finally here. The short second installment, called Red Nose Day Actually, wasmade to raise money to combat child poverty. It brings much of the original cast back together, and gives updates on where their characters ended up 14 years later.
It's funny, though, because for many of them, not a whole lot has changed: Juliet (Keira Knightley) and Peter (Chiwetel Ejiofor) are still very happy; Mark (Andrew Lincoln) is back at their doorstep, speaking to Juliet through cards, though he actually did end up marrying a certain, famous supermodel; and the Prime Minister (Hugh Grant) is still dancing, just to a new soundtrack.
Much like the 2003 holiday classic, this short sequel also has a message of love. At a press briefing, a reporter asks the Prime Minister if he's still as upbeat as he was when he first assumed his position, 14 years ago. He responds by applauding the people donating their hard-earned cash for Red Nose Day, and gives a nod to what is probably the film's most famous line.