Keira Knightley is iffy about Andrew Lincoln's beard in the "Love Actually" Red Nose Day trailer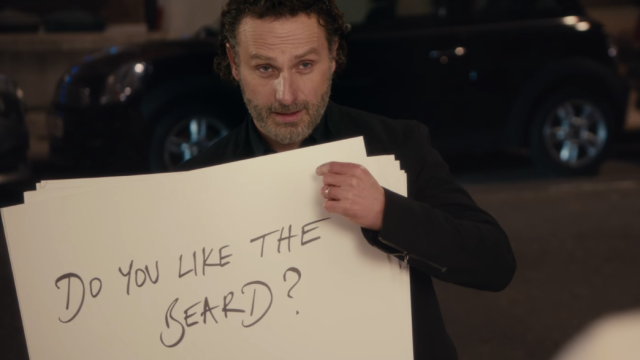 Catching up right where we left off, Mark still has his cue cards and is still knocking on Juliet's door, asking her to read them. But now, he's just a boy, standing in front of a girl, asking if she likes his beard.
And twist: She does not! Repeat, Juliet is not really into the scruff.
The first trailer for the Love Actually short film continuation (is that what we're calling it now?) is here to support Red Nose Day. It's called Red Nose Day Actually, and GET IT, GET IT? The special has already aired in the U.K., and will air here May 25th in the U. S. of A. While we've still got roughy two weeks to go before we catch up with all our favorite characters, the first taste of it is here.
Isn't it nice catching up with old friends?
It's been an astonishing 14 years since Love Actually hit theaters, and it appears we're going to pick up right where we left off with this gang. Everyone's still trying to figure out ~love~ and it appears that some are lucky in it, some are not, and Colin Firth is wearing a turtle neck. We're ALL lucky when Colin Firth wears a turtleneck.
And if you're hoping that Hugh Grant's Prime Minister has still got the moves, the answer is yes.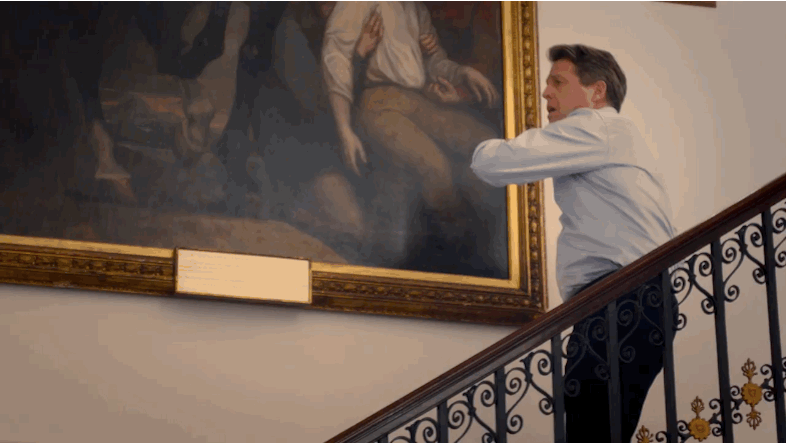 Mark your calendars. Love will be ALL AROUND on May 25th on NBC.