Louis Tomlinson didn't approve Euphoria's graphic Harry Styles fan fiction sex scene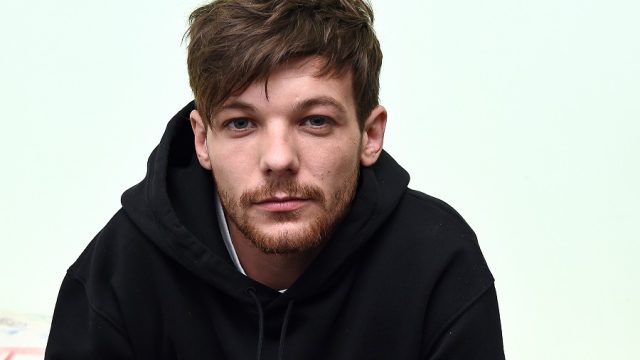 On Sunday, June 30, HBO's Euphoria included an animated sex scene between One Direction's Harry Styles and Louis Tomlinson—and fans are not happy about it. The third episode of the series, which is about a group of teenagers dealing with all the ups and downs of high school, focused on the character Kat Hernandez (played by Barbie Ferreira), who creates an explicit "Larry Stylinson" fan fiction sex scene.
The controversial moment involves Zendaya's character, Rue, narrating the very graphic scene, which sees Styles' animated character perform oral sex on Tomlinson backstage before a One Direction performance. It originates from the longstanding fan conspiracy theory that Styles and Tomlinson are secretly in love.
It's safe to say the episode has sparked some controversy with fans, many of whom wondered if either of the singers had given HBO permission. It turns out they didn't, and the "Two of Us" hitmaker made that very clear on Twitter.
I can categorically say that I was not contacted nor did I approve it," he tweeted.
This isn't the first time Tomlinson has spoken out about the Harry Styles-secret relationship rumors. Back in 2017, he told The Sun that he struggled to maintain a close friendship with his former bandmate because of all the speculation.
"It kind of happened naturally for me and Harry because a certain amount of the fans drew up this conspiracy," he said. "It created this atmosphere between the two of us where everyone was looking into everything we did. It took away the vibe you get off anyone. It made everything, I think on both fences, a little bit more unapproachable."
For that reason, fans have called out Euphoria's writers for the "embarrassing" scene, with some calling it "disrespectful."
https://twitter.com/udfredirect/status/1145440979966672901
https://twitter.com/udfredirect/status/1145525724545028096
false
For her part, Ferreira spoke out about what the scene meant to her to The Hollywood Reporter.
"When I first read the script, that was the first thing that popped out to me because I can relate to that as a 22-year-old woman who lived through the One Direction age," Ferreira said. "It's such a reality for so many people, and so many children and teens that are fans just have this escapist world."
As of right now, Styles has yet to comment on the episode.