It looks like Louis Tomlinson is going to be the BEST "America's Got Talent" judge
While we're bummed that One Direction is currently taking a hiatus, we're excited to see how the members of the band are spending their new free time. While Harry Styles is working on a movie (not to mention signing record deals), member Louis Tomlinson is taking to TV. Specifically, appearing as a guest judge on next week's episode of America's Got Talent, and we got to see a preview of the show last night.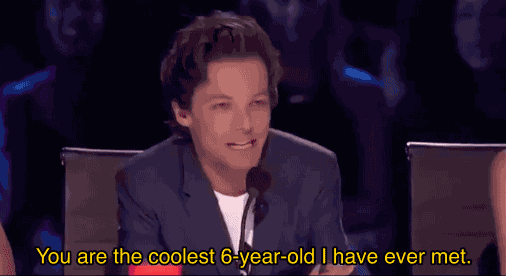 The clip shows the 24-year-old entering the stage to screams (so pretty much his element) before watching a young 6-year-old perform and giving him the nicest compliment ever.
When acting as a judge, it can be easy to go mad with power, but clearly, Louis doesn't have that problem. He's being his usual generous and kind self, likely because he got his start on one of these kinds of shows back when he appeared on UK's X-Factor with One Direction in 2010.
It also looks like he found the opportunity to be even more generous, since the preview shows the singer pressing the golden buzzer, which sends whatever contestant is on stage right to the live show.
Louis has traveled the world with One Direction, so if anyone knows talent, it's him. We can't wait to see him in the full episode next week! Watch the preview below: false