Losing My Dad: A Grief That Never Fades from View
A writer recounts life after losing her dad and how the little things get her through.
"But do we have to do this with every balloon we get?" questioned my husband, understandably, as we released what could possibly be the one-hundredth balloon since my stepfather died. Each time, it is the same: we gaze upwards into the sky, tracking its every move until it safely shrinks from view.
Since then, for nearly every Father's Day, kid's birthday, and any other excuse to purchase a bouquet of balloons over the last two years, we have always ended the day by sending them floating up into the heavens in honor of him.
Our youngest son will sweetly ask, "Is it time to give this to Becky now?" (the nickname our four kids had for him).
"Of course, it is," we'll say, and head outside to the back patio of our house to release it.
While my husband has lost his dad too, what's comforting for some during this period of time might not be for others. It's safe to say that everyone handles grief differently.
For me, it's not just about a celebratory helium-filled vessel. It's a vessel to lighten the load of unimaginable grief that simply doesn't seem to go away or get better with time (anyone that says it does is lying). And certainly not now with the holidays looming.
Lyle (a.k.a. Becky) was special. He came into my life during my formative teen years when emotions were taking over and angst was the norm.
He was a well-respected local high school teacher, a lifeguard and a friend to many. He instantly became my friend, mentor and confidante. When he showed up at the front door with his thick glasses, tall and slender frame, tan skin and highlighted blonde hair, I quickly sized him up. He didn't look like mom's usual type.
Lyle came bearing flowers in one hand for mom, and a gift for me in the other. It was a troll on a surfboard with bright orange hair. Mom had undoubtedly told him I liked to collect the little plastic figurines. He handed it to me and said, "I hope we can be friends."
Three months later, they were married. A petite, blonde, co-ed about 21 years of age showed up one day. Turns out, she was my stepsister. We met as she moved her belongings into the vacant spare bedroom downstairs on her college break. It all happened so fast.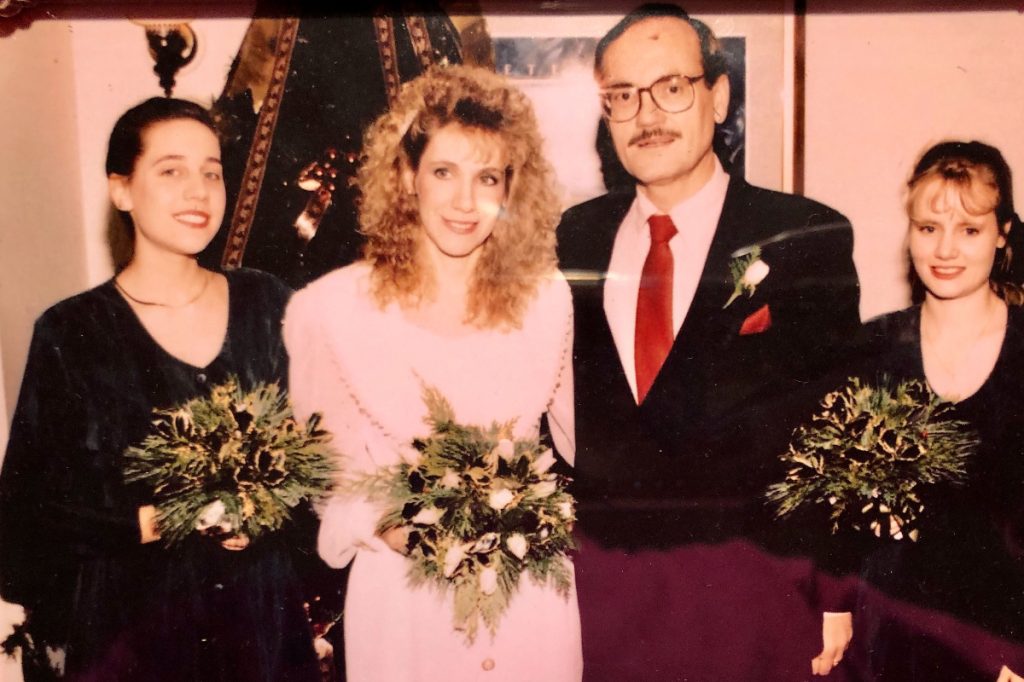 Suddenly, it went from just me and mom for all those years to a family of four — and I was thrilled. Life as an only child was lonely, to say the least. She was the big sister I'd always wanted.
I already had a dad. While he had remarried and moved about half an hour away, it wasn't like I needed a dad (unlike my need for siblings).
But as a shy and insecure 'me' set out to try out for the school cheerleading squad after two failed tries, Lyle slid smoothly into the father role. He confidently said, "Don't worry about it, you'll make it." It was just the boost I needed, and I made the team.
He went on to be that cheerleader for me for the next 25 years. From my college years to my internship and subsequent first job as a producer at an NBC TV affiliate, to my writing and on-camera career (he'd wheel a TV into the classroom so he and his students could watch every time I appeared on "The Today Show"), he was always there.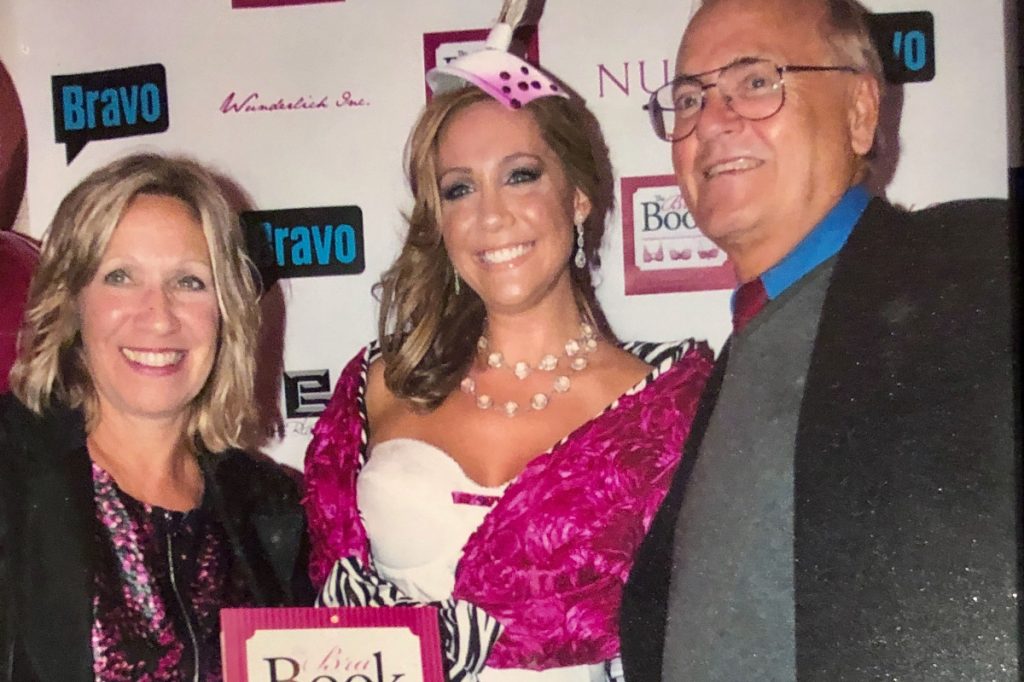 He also remained constant as a strong shoulder to cry on throughout my many relationships and a failed marriage. He always knew when I deserved better.
While I wasn't the first of my close friends to lose a parent, nothing could have prepared me for the way it made me feel. Amazingly, Lyle battled leukemia for almost the entire time I knew him. He received the devastating diagnosis just a few months after marrying my mom.
There had been many times throughout the years that he had "taken a turn for the worse" and come back from it. He had completed triathlons, won marathons and ran six miles a day. He biked, he swam, and he worked for as long as he could until his illness forced him into retirement. He was a marvel, really.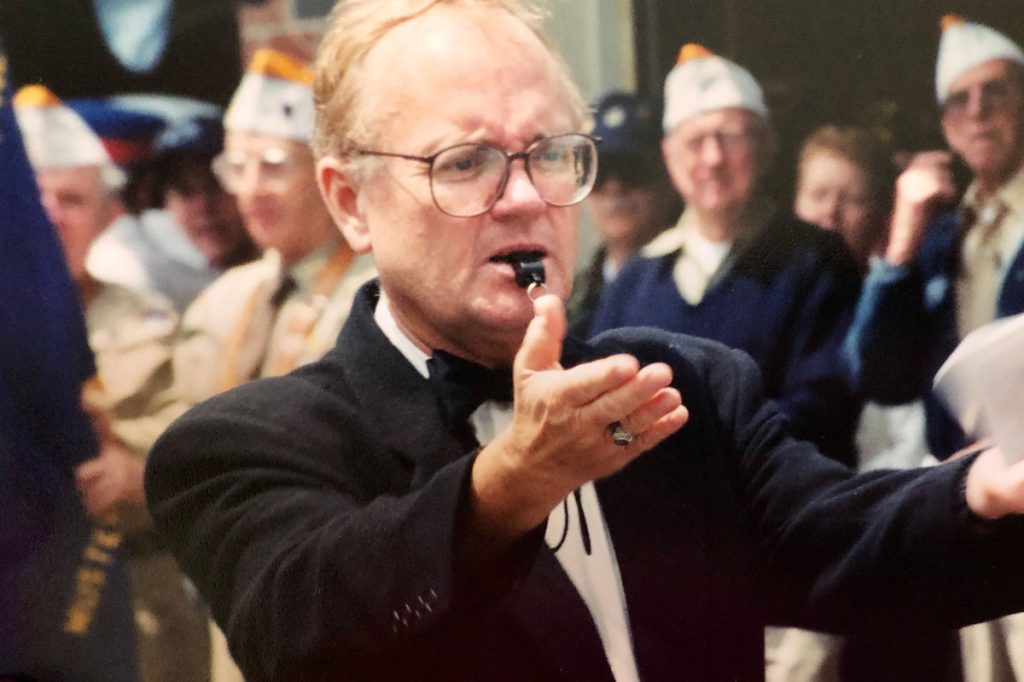 But in late 2019, just prior to the start of the COVID pandemic, we learned that another type of cancer called Squamous Cell Carcinoma had infiltrated his entire body, and there'd likely be no coming back from it this time.
That Christmas, he'd joined us for dinner at our home per usual, but this time, he was different. During dinner, he said this was the best prime rib he'd ever tasted, almost as if it were his first (yet my husband made it every year), and he didn't rush out after either like he normally would — he stayed and enjoyed dessert.
On April 1st, 2020, he quietly passed away at Albany Medical Center with my mom and sister by his side (I was outside his room in the hallway due to COVID restrictions). While I was prepared for it, I was not ready. I don't think I'll ever be ready.
As tears stream down my face while I write this, I think about his empty chair at the table. As a music and band teacher, naturally, he loved music, and let's just say, we didn't always agree on his choice of tunes. I'd give anything to be able to argue with him just one more time over his beloved Beach Boys.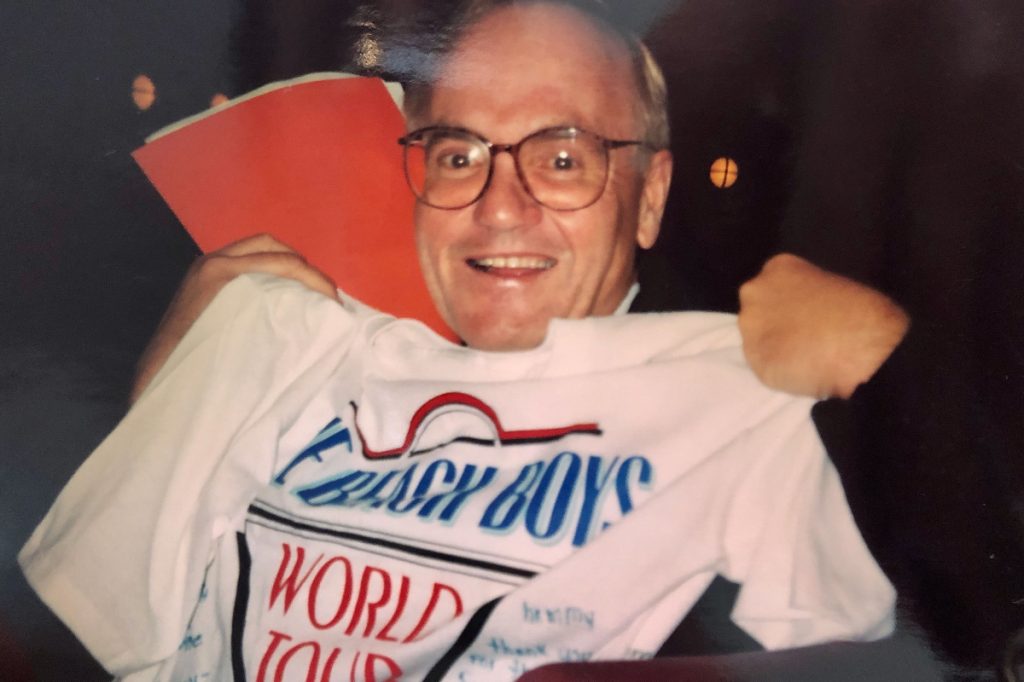 A knot forms in the pit of my stomach when I hear about something in the news that I'd usually call to tell him, some political issue I know he'd have an opinion on, or some salacious piece of gossip that I know he'd love, and realize that that is no longer an option.
It's weird how, at times, your mind seems to forget that they're gone. Maybe it's a coping mechanism, I don't know, but it's gut-wrenching when you realize it.
I look for signs everywhere. Every time I see a rainbow or a butterfly or a hummingbird (my sister, niece and I all went and got matching hummingbird tattoos in his honor), I think it's him saying hello. And especially when I hear "Good Vibrations" or any other Beach Boys song on the radio.
My husband and I had been dating for several years when Lyle passed, and we got engaged just a month later. He would have loved to have been at our wedding last October. We did a special tribute to him, where our friends and family tossed beach balls around as we exited the ceremony to the sounds of "I Get Around." It was a happy and joy-filled moment, and I know he would have loved it.
His photo was also placed on a table at the reception, so we could feel like he was there with us.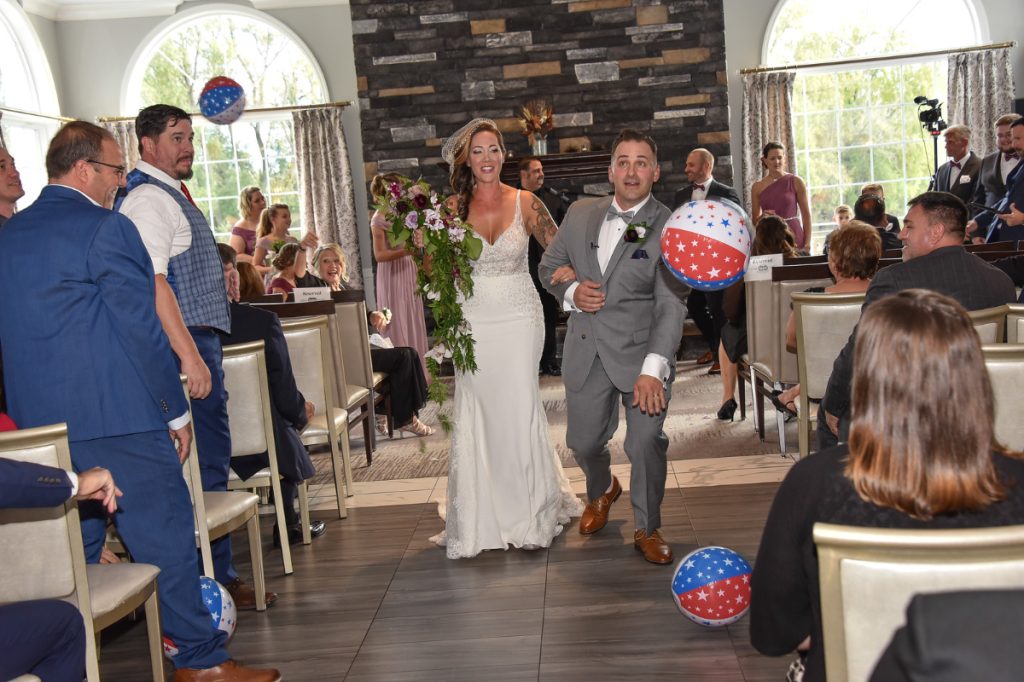 The memories fill my heart like helium fills those balloons. I cling to those memories and pray every day that they never fade from view like those balloons do.
It's the little things like that that quell the grief. So, yes, babe, just one more balloon. Maybe this will be the last, maybe it won't.
Jené Luciani Sena is an accredited journalist and internationally-renowned bestselling author, regularly seen on national TV outlets such as Access Daily, Today and Dr Oz. Touted as one of Woman's World Magazine's "Ultimate Experts," she's a TEDTalk speaker and a busy Mom of 4.
Read more