Have mercy! Lori Loughlin's teenage daughter looks just like her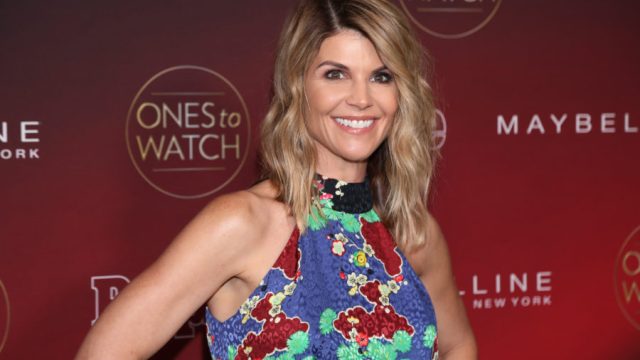 It's impossible to believe, but Full House just celebrated its 30-year anniversary with a new season of its beloved Netflix reboot, Fuller House. And the cast pretty much hasn't aged a day in 30 years. If that wasn't impressive enough, we just discovered that Lori Loughlin's daughter looks just like her beautiful mom (aka, Aunt Becky).
Seriously, we cannot get over the resemblance between Loughlin and her real-life daughter, Olivia Jade Giannulli. Loughlin has two stunning teenage daughters, of course, but she could practically be twins with her youngest, Olivia.
And even cooler is that both of Loughlin's daughters already have careers of their own…and they're not even out of their teen years yet!
https://www.instagram.com/p/BZ2dFRtjNJi
Loughlin and her mini twinnie, Olivia, posed together at People's Ones to Watch this week, as the up-and-comer was likely celebrating the fact that she has over 1.2 million YouTube subscribers on her beauty and style YouTube channel, OliviaJadeBeauty. The 19-year-old is poised to take the social media world by storm, with more than 600,000 followers on Instagram, and fans love her easy-to-follow makeup tutorials using both luxury and drugstore beauty products.
The mini mogul is the spitting image of her mom from her Full House years, and it's something to behold.
And yes, they get told all the time that they look like twins, according to Olivia.
We love that Loughlin is so close with her daughters, and we love how peak mom she is by continually posting the most gorgeous shots of herself with her two little ladies on Instagram.
https://www.instagram.com/p/BZER64ujXnT
As for her youngest daughter, Isabella — she's also a budding social media superstar, model-on-the-rise, and aspiring actress. Have mercy, indeed!
https://www.instagram.com/p/BS9m5x5A3E8
And who knows? If there's a Full House 40-year spinoff, we think there are a couple of pretty great options for Aunt Becky's long lost little sisters.