The mother of a Parkland victim just won a critical local election in Florida, and she's our shero of the week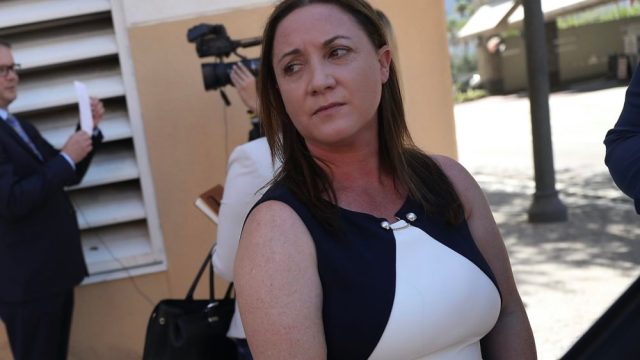 In the wake of the tragic shooting at Marjory Stoneman Douglas High School in February, many parents and students in the Parkland community have been advocating for change. Some Parkland students have become fierce proponents of gun control reform, and others have urged young people to register to vote. Last night, August 28th, Lori Alhadeff, the mother of one of the Parkland victims, was elected to the Broward County School Board—and she aims to make significant change.
CNN reported that Alhadeff won the District 4 seat on the school board, meaning she'll now have the ability to oversee Marjory Stoneman Douglas itself. Alhadeff campaigned alongside Ryan Petty, who also lost his daughter, Alaina, in the shooting (though Petty narrowly lost his election in District 8).
According to the Miami Herald, after Alhadeff lost her 14-year-old daughter, Alyssa, in the shooting, she decided to run for a seat on the school board. During her campaign, she pledged to bring "more leadership, more transparency and more accountability to the Broward County school system." Both she and Petty told the Herald that student safety was one of their top priorities.
"I'm so excited to honor my daughter, Alyssa, and the 16 other victims in the Parkland shooting, and to be able to be the voice of change," Alhadeff told The New York Times after the election.
The New York Times reports that, since the shooting, Broward County School District Superintendent Robert Runcie has been criticized for failing to be transparent about shooter Nikolas Cruz, and for neglecting to make schools more secure. Under Runcie's leadership, the district began requiring students to carry clear backpacks in March. Alhadeff has reportedly said she will wait until she takes her seat on the board to form an opinion of Runcie.
We hope that as a new member of the school board, Alhadeff can help effect positive change in Broward County schools. Her strength in the wake of unimaginable personal tragedy is beyond inspiring, and her victory is a reminder that the best way to make a difference is to get involved.