Here's where you can get Lorelai's sweatshirt in the "Gilmore Girls" trailer, because you need it
Through the tears you burst into, brought on by the first brand new Gilmore Girls trailer in like, a decade, you probably thought to yourself, "This is so beautiful."
And then you probably thought, still through tears, "Where can I get that sweatshirt that Lorelai is wearing? Because I need it in my life, since I need everything from the Lorelai Gilmore Collection, because I'm slowly trying to become her in my every day life, and getting this sweatshirt is the next logical step."
Or, you know, you were just like, "Cool sweatshirt."
WELL, if you've been thinking long and hard about the I'm With Human garb Lorelai is sporting in the new trailer, we've got good news. IT CAN BE YOURS.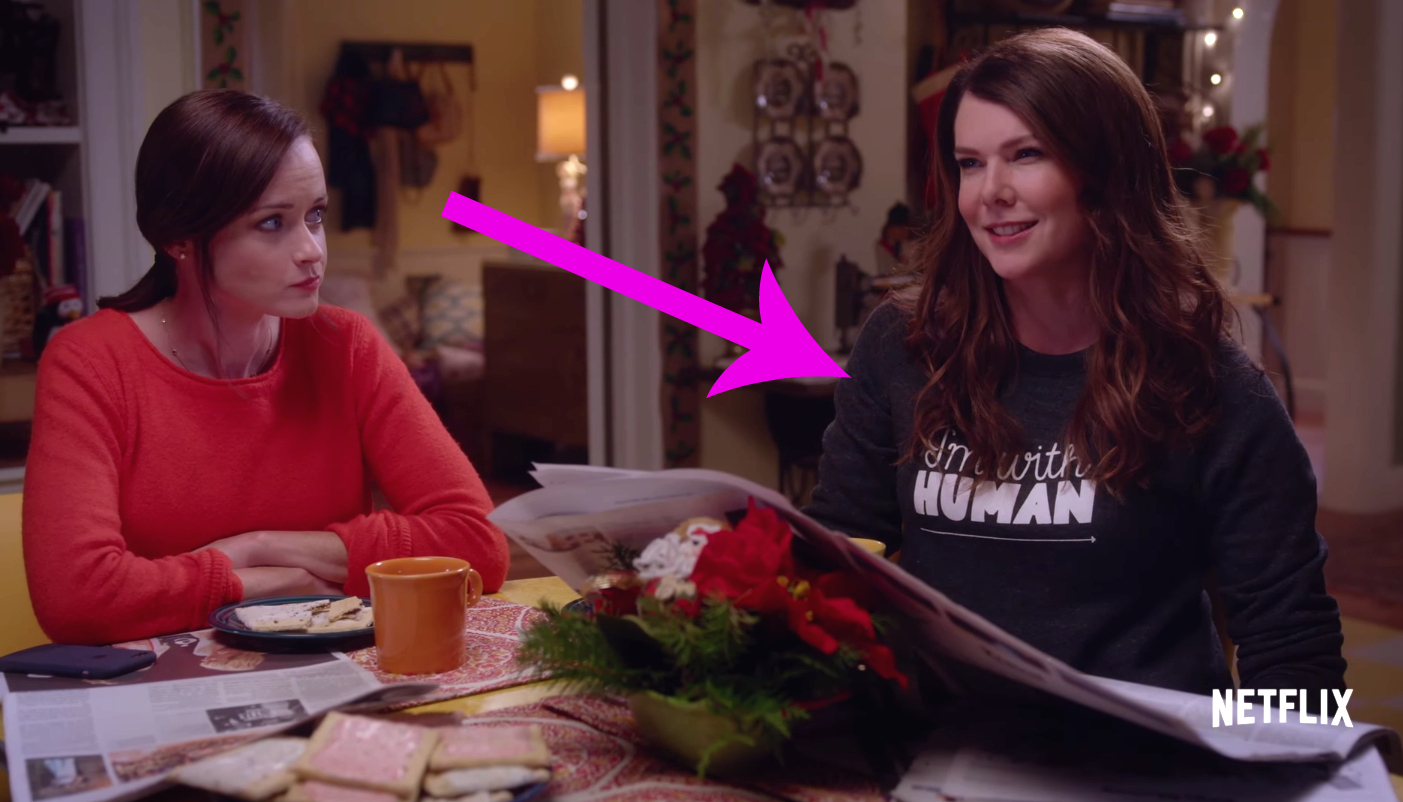 It's a top from amazing designer Rachel Antonoff, and she's just as excited about it popping up in Stars Hollow as we are.
The sweatshirt is available right this very second on her website, but seriously friends, act fast. There's no way this is going to stick around for long now that we know Lorelai is a fan. While Lorelai is wearing a blue version of it, you can snag it in charcoal.
EVEN BETTER, it's available in dog sizes, too. When can we expect Paul Anka to sport this, too? The family that dresses together, stays together.