This $9 volumizing mascara makes me look like I'm wearing falsies
Welcome to Game Changers, a weekly series in which we reveal the holy grail beauty products we're loving now—the ones that saved our hair, cleared our skin, and, in some way, changed our lives.
I've always opted for a natural beauty look. Cakey foundation makes me break out, I've never been able to blend my eyeshadow well, and trying to make my eyeliner straight can even send me into a screaming fit. The last time I attempted to perfect the cat eye, I did scream—and proceeded to throw my eyeliner at the mirror, vowing to stick to my belief that less is more when it comes to makeup. In turn, I entered a committed relationship with my one and only reliable eye makeup product: L'Oréal Paris Voluminous Million Lashes Mascara.
I've stuck by this golden bottle for five years, making it the longest relationship I've ever been in—and because I've sworn off eyeliner and eyeshadow, mascara is the only product pulling the weight when it comes to making my eyes pop. That's a lot of pressure to place on a mascara, but L'Oréal Paris Voluminous Million Lashes Mascara is up for the challenge—and this baby singlehandedly does the trick.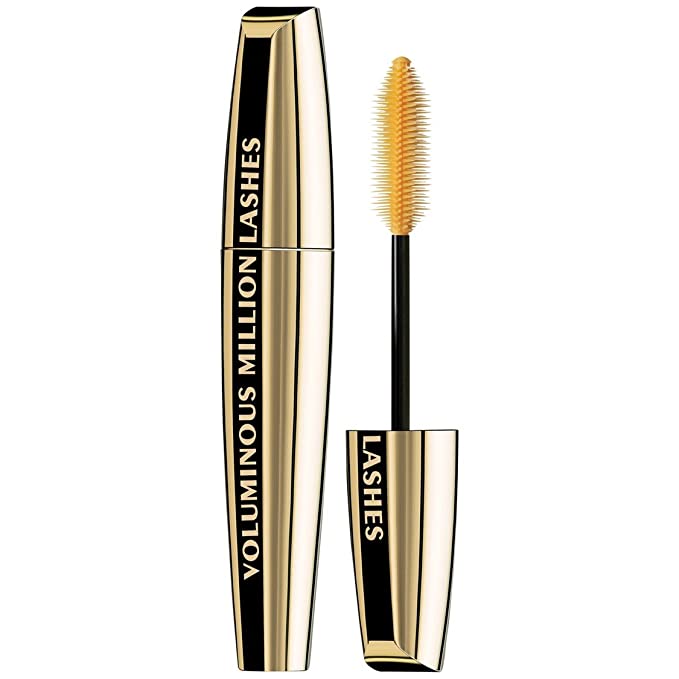 Shop it! $8.47, Amazon.com.
It's lightweight yet volumizing, dark yet subtle, and it thickens and elongates my eyelashes without ever clumping. During sweaty summer days, this formula clings to my lashes like I cling to air conditioning—I'm hard-pressed to find residue under my lower lashes or dotting my eyelids. This mascara gets me compliments left and right, and I've even been asked if I'm wearing fake eyelashes when I'm using it. To that I reply: "Nope, it's just the L'Oréal Paris Voluminous Million Lashes Mascara."
During quarantine, my makeup bag is becoming lighter (and most days it sits untouched), but this is the standalone product I keep turning back to for a pick-me-up. A few strokes of L'Oréal Paris Voluminous Million Lashes Mascara and I instantly feel more put-together, even if I'm just sitting on my couch for the rest of the day.