Attn: lipstick lovers, L'Oréal Paris wants to see your bold lip selfies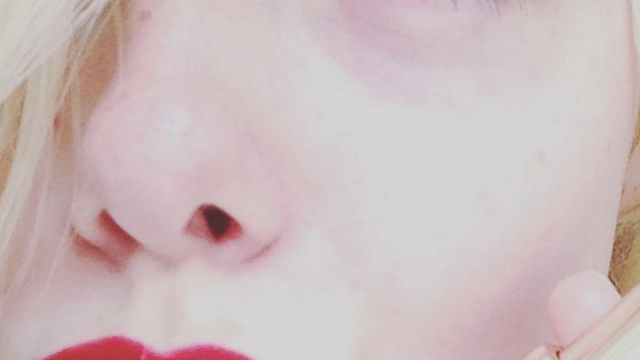 National Lipstick Day is finally here, and L'Oréal Paris is launching a campaign called "Read My Lips" in celebration of the makeup-themed holiday. The campaign is a fun way to simultaneously celebrate National Lipstick Day and promote their newly-launched Colour Rich Matte Lipstick.
L'Oreal is inviting women to upload selfies of themselves wearing their favorite bold lipstick, accompanied with bold words to boot. The point of the campaign is to give women a platform to show off their individual style, both through their chosen shade of lipstick, and their choice words.
Anne Marie Nelson-Bogle, L'Oréal Paris USA's SVP of Marketing,  said in a press release:
"As a brand that has supported the individual beauty and intrinsic worth of all people for over forty years, we wanted to participate in and elevate the conversation by not only celebrating our newest Colour Riche lip launch but even more importantly, people's powerful words."
Stars such as Elle Fanning and Julianne Moore have already joined in on the fun and posted their own bold selfies.
If you're feeling inspired to participate yourself, hashtag #ReadMyLips and #LorealParis, and tag @LorealParis.
And if you want to pick yourself up a little present on this fine holiday, grab one of the 16 shades of their Colour Riche Matte Lipstick shades here for just $9 a pucker.