L'Oréal's new mascara will help you achieve falsie-level lashes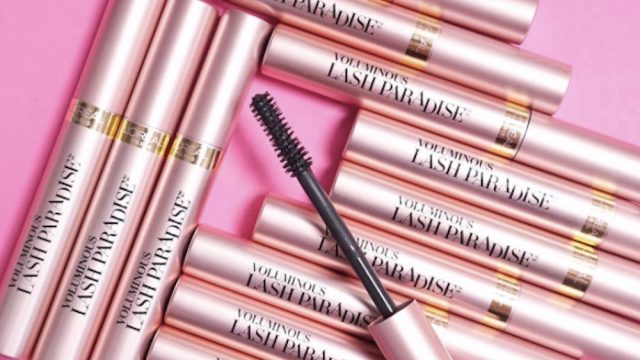 We were still coming down from the high of learning that the divine Elle Fanning is the new face of L'Oréal when we learned that there's even more exciting news: They've gone and released a brand new mascara on top of it all. The L'Oreal Voluminous Lash Paradise Mascara is poised to become your new go-to mascara, not to mention the fact that you're going to fall head-over-heels in love with its price. For now, the mascara is only available in the US, so all you lucky makeup-loving folks in the states will be the first to try this beauty out.
Not only can we count on L'Oréal's spectacular quality, but we are swooning over that packaging — it looks like something out of a vintage dream. We can visualize it on a vanity in Paris during the turn of the century, can't you? That is the most perfect shade of soft pink, and the shiny handle with gold detailing is on point.
However, we must point out that it looks eerily similar to Too Faced's Better than Sex mascara, don't you think?
This mascara is L'Oréal's first mascara specifically developed to give you voluptuous volume and length. Its black pigments and soft, wavy bristle brush promise a dramatic effect.
Elle Fanning rocked the new mascara in her latest photo shoot, and it looks incredible. Her lashes almost look like falsies!
If you're a mascara hound, then head on over to Ulta and pick one up for yourself. Those of us who love big lashes are definitely going to want to try this latest addition to the L'Oréal line. And at that price, how can you deny yourself? As our pals at L'Oréal like to say, you're worth it.