Lorde says being in Taylor Swift's squad is like "having a friend with very specific allergies"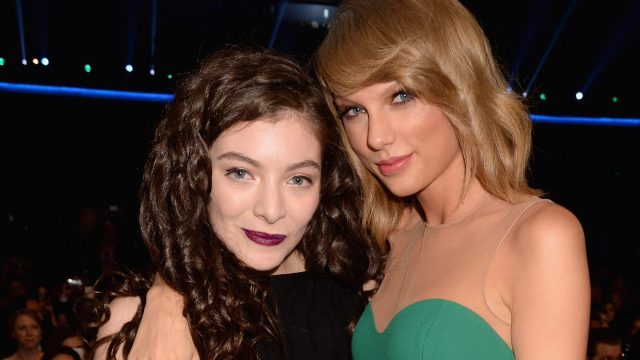 A spot in Taylor Swift's squad is a highly coveted position. But in an interview with The Guardian, Lorde noted that there is a downside to being Swift's friend. Of course, Lorde had nothing bad to say about the friend who threw her a pretty epic 20th birthday last year. Instead, the New Zealand singer was talking about what it's like to be friends with an überfamous person.
Of course, Lorde's fame has skyrocketed since she released the song "Royals" in 2013, but Swift is kind of in a fame stratosphere all her own. And Lorde explained that it doesn't always make going out in public places very easy. As she told The Guardian:
"It's like having a friend with very specific allergies. There are certain places you can't go together. Certain things you can't do. There are these different sets of considerations within the friendship. It's like having a friend with an autoimmune disease."
https://www.instagram.com/p/BB3clcBNlf1
As has been reported time and time again, Swift rolls deep with a squad full of talented women. While we usually long to be part of Swift's elite crew, Lorde makes a very excellent point about the realistic limitations that are placed on a friendship that gets so much attention from the media.
Yet the pros of a friendship with Swift seem to outweigh the cons for Lorde.
https://www.instagram.com/p/5GybbvNlXU
She explained to The Guardian why she surrounds herself with famous friends like Swift, Florence Welch of Florence + the Machine, Jack Antonoff, and Lena Dunham. She said:
"It's an element of wanting to stick together. Because it can be so scary to do this. These friendships, they're about having a hand put on your shoulder by someone who knows. They're about hearing, 'I've done it, too.'"
https://www.instagram.com/p/BERUgDxjvPn
So even though Lorde and Swift probably can't spend a normal day on the streets of a city together, we're happy they have each other as fiercely supportive friends.