Lorde stripped down six of her songs to their bare bones, and they're even more beautiful than before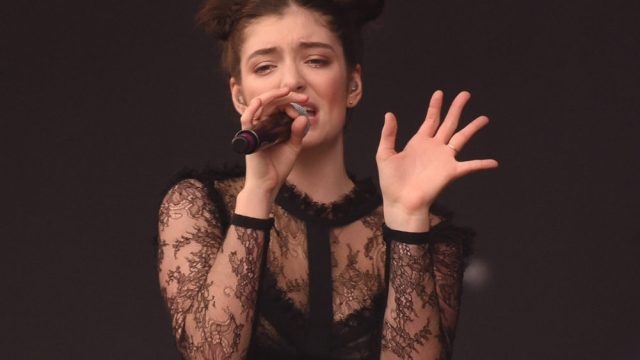 We didn't think we could love her music more. But Lorde has stripped down six of her songs< , and they're absolutely beautiful. She chose a few tracks from her album Melodrama and reimagined them with more acoustic sounds. Since the album has roots in an instrumental feel, it's perfect. Piano is especially prominent in both versions.
"I don't really do acoustic sessions or anything," claims Lorde in the intro — but after hearing these, we think maybe she should. She recorded the album at Electric Lady Studios, and it was the perfect place for recording the new versions of the songs. Each song in the series has it's own video, including "Homemade Dynamite," "Hard Feelings/Loveless," "Supercut," "Sober," "The Louvre," and "Writer in the Dark."
And they're all Lorde at her very best.
false
To add to the more intimate feel, the studio in the videos is light by candle light. Many clips feature the piano, and also a female choir. Brass and string musicians make an appearance as well. And so does Jack Antonoff, the album's co-producer and co-writer. He appears in the video for "Writer in the Dark," and recently performed with Lorde in San Francisco.
"I think when you start to strip a song back, you really come back to this place of where you were building it," Lorde added.
Check it out.
https://www.youtube.com/watch?v=7kL1SruvPQw?feature=oembed
One of the best videos is "Hard Feelings/Loveless." Lorde performs it in the round with the choir on the roof of Electric Lady Studios. Lorde, clad in a pink dress, dances around joyously as they sing, and the format breathes new life into the song which was already lovely.
"It was kind of interesting to me to take those, and amplify them and make them into something kind of transcendent," Lorde shared.
Be sure to head to Lorde's YouTube channel and check out the entire video series. You will have a newfound love for the already beautiful songs.