Lorde makes it clear that "Melodrama" is more than a breakup album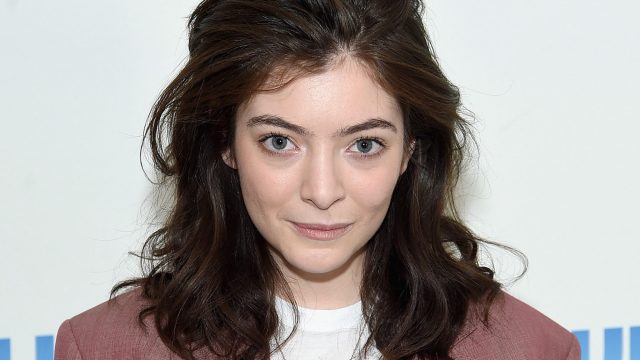 Yes, Lorde went through a breakup. But the 20-year-old singer/songwriter makes it clear that Melodrama is not just a breakup album. Lorde began writing her second album entitled Melodrama three years ago when she was still riding the wave of her first album, Pure Heroine. She expressed to The New York Times Magazine columnist, Jonah Weiner, that she felt like she had to write her way out of Pure Heroine to move on.
In 2015, while she was writing her way out via Melodrama, Lorde broke up with her longtime boyfriend James Long. Just last month, Lorde released a single off the Melodrama album called, "Green Light," and later performed another Melodrama track, "Liability," on SNL. After listening to the lyrics of both, we thought the two songs confirmed that Lorde's latest album would be about her heartbreak and lost love.
But that's simply not true.
https://www.instagram.com/p/BSye-PVhb6z
Lorde recently told The New York Times that her breakup made her realize another path was available to her in regards to her songwriting. She said,
"After your heart is broken, music enters you on a new level. You suddenly find yourself crying when (Alicia Keys') 'Try Sleeping With a Broken Heart' comes on."
https://www.instagram.com/p/BRJZaZ4Bzde
Rather than writing about the breakup itself, Lorde decided to write about the emotions and new thoughts she had about life because of it. She says that Melodrama is not a breakup album, but it's a record about the good and bad parts of being alone.
https://www.youtube.com/watch?v=dMK_npDG12Q?feature=oembed
According to The New York Times, Lorde decided that Melodrama would tell the story of a single house party in which she explores her new life as a single woman. She explained,
"With a party, there's that moment where a great song comes on and you're ecstatic, and then there's that moment later on where you're alone in the bathroom, looking in the mirror, you don't think you look good, and you start feeling horrible.
https://www.instagram.com/p/BRJq23Ah56o
Melodrama is so much more than a breakup album. It's an album about Lorde's self-discovery within a new phase of life. It's an album that will empower women to indulge in self-love and recognize that all their emotions are valid. And we're fairly certain that it's all going to be nothing less than genius.