Only Lorde could make us want to wear high-waisted pajama bottoms as an actual pant
We all know and love Lorde's edgy, goth sense of style, but even more than that we love that Lorde recently stepped out in PAJAMA PANTS. Yes, you read that right. The singer, riding the high of another recent hit song, stepped out in London wearing a pair of pajama pants so expertly accessorized that she actually managed to look incredibly put together. We super admire her ability to take what tends to be an automatic sartorial no-no and turn it into a fashion statement that we're definitely thinking about emulating.
Behold: Lorde's dope black and red pajama pants that look both comfy and cool as all hell.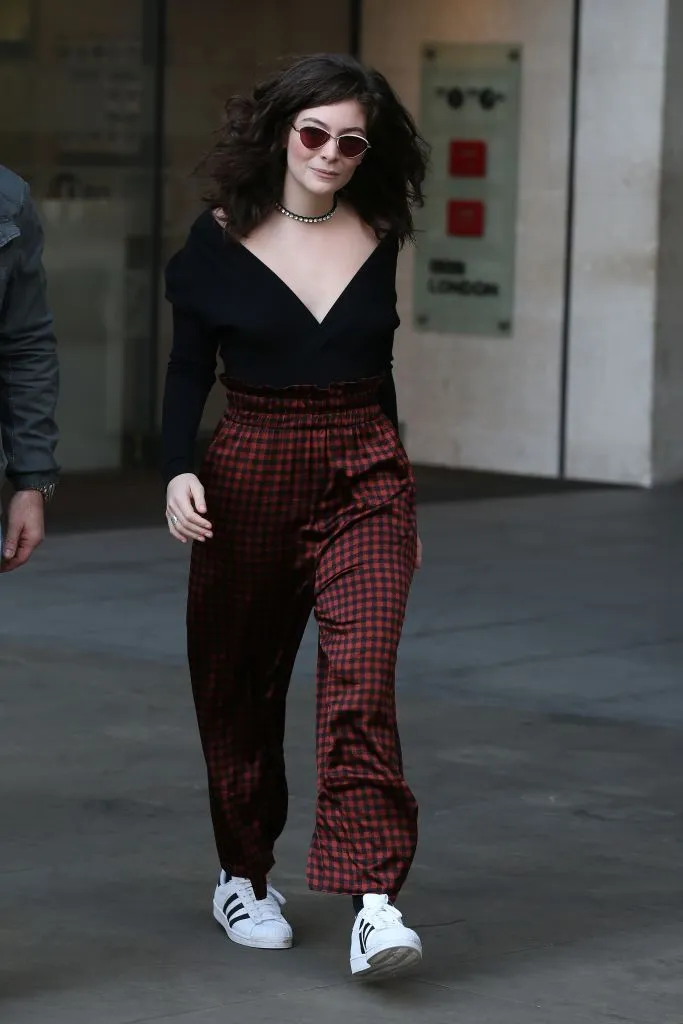 She paired her PJs, including very on-trend Adidas sneakers, amazing shades, and a choker necklace that fulfills all of our '90s style dreams.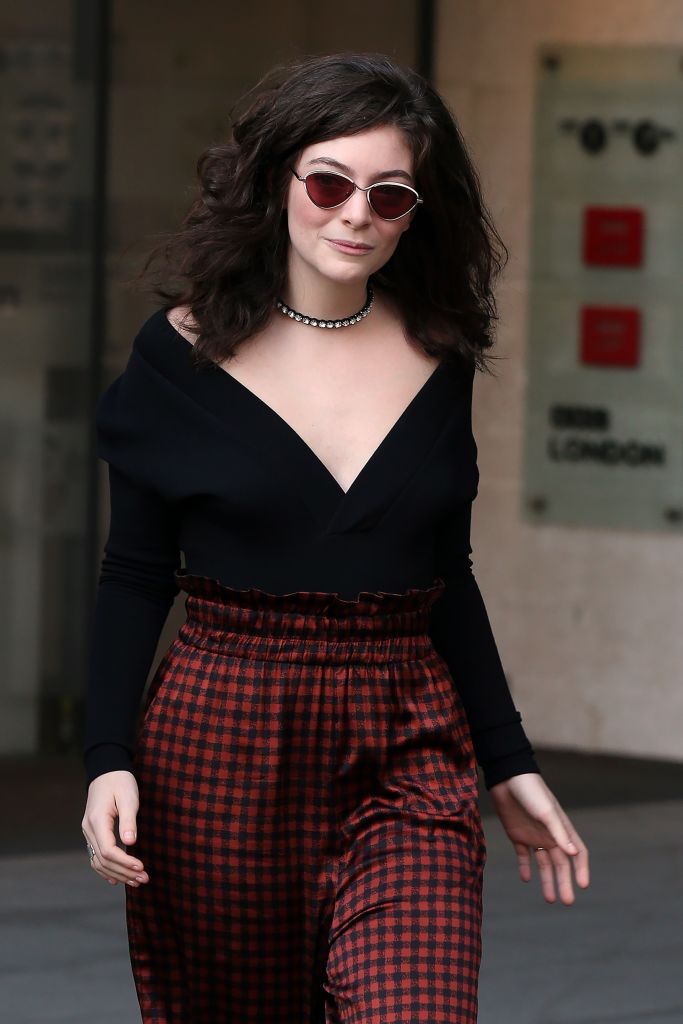 Her hair is characteristically Lorde, but the combination of her shiny choker and her more formal low cut top somehow take this outfit from bedtime to ALL THE TIME. Literally, all the time. How do we build a wardrobe out of pajamas and sneakers? Lorde, teach us your ways.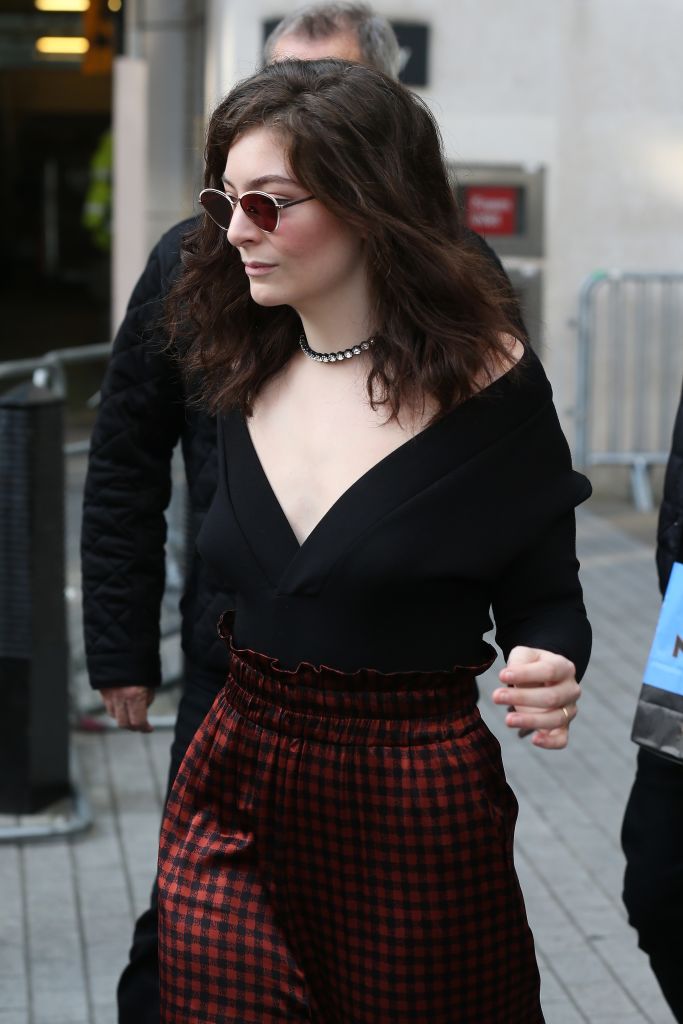 We also totally love the elastic waist on the pants — not only does it look super comfortable, but the high-waisted style and the way it gathers is so trendy and cool. Oh my god, she is SO COOL.
Lorde probably doesn't get enough props for her amazing, unique sense of style, but we're going to personally become her fan club because we love a look that is both ready for a night out and Netflix.