Lorde had the best response to people criticizing her dancing on "Saturday Night Live"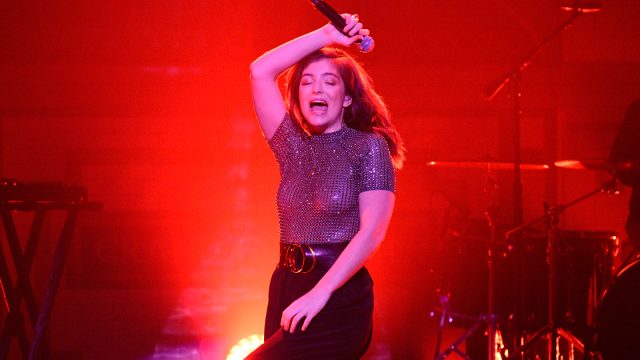 In a typically hilarious way we've come to expect from her, Lorde response to people criticizing her dancing on Saturday Night Live is just too perfect, and proves exactly why we love her.
In case you missed it, Lorde burst back onto the scene with her brand new single "Green Light" just a few weeks ago. A dance pop ode to breakups, the track is the first taste off of the singer's second album, titled Melodrama, which is expected for release on June 16th. As if that wasn't enough for us, Lorde then shared a tender ballad, "Liability," which hit us right in the feels.
https://www.instagram.com/p/BRJZaZ4Bzde
To celebrate the album announcement and the release of these incredible songs, Lorde dropped by Saturday Night Live to perform the two tracks from Melodrama, and she absolutely killed it.
Following her performances, however, people were quick to point out how enthusiastic Lorde was with her dance routines.
https://www.youtube.com/watch?v=KHB_ZpbTi30?feature=oembed
Specially, people on social media pointed out how Lorde's dancing during "Green Light" was particularly interesting. false
false false
https://twitter.com/udfredirect/status/841083248608497664
Despite the naysayers, however, there were a ton of people who found Lorde's dancing absolutely enchanting (as did we, tbh), and kinda relatable. false
false
https://twitter.com/udfredirect/status/841922329416482817
Now it seems that Lorde has responded to people talking about her dancing, and what she said is absolutely hilarious.
In a social media post, the star took the haterz and criticism in her stride, writing:
"one day i will do a normal dance choreographed by a nice person and i will look more like your other favourite performers but we have not yet reached that day ¯\_(ツ)_/¯"
YAAASSSSSSSSSSSSS
We love that Lorde is totally unique and dances to the beat of her own drum. It's so amazing to see someone feeling so passionate about their performance that they dance with pure euphoria. In fact, we've done something similar listening "Green Light," too.
Meanwhile, Lorde spoke to Zane Lowe on Apple Music's Beats 1 about the heartbreak that inspired the song.
"It was my first major heartbreak," she said. "And the song is really about those moments kind of immediately after your life changes and about all the silly little things that you gravitate towards."
We can't wait to hear what else Lorde has up her sleeve with her second album Melodrama. Seriously, June 16th can't come soon enough.