"Lord of the Rings" fans, get ready to head back to Middle Earth — but not how you think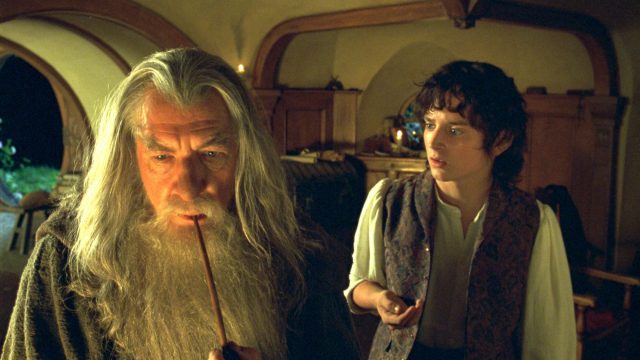 Fans of The Lord of the Rings trilogy and The Hobbit, get ready. A biopoc of J. R. R. Tolkien entitled Middle Earth is in the works, and it sounds appropriately epic. Apparently, a lot of tumultuous events inspired Tolkien to create Middle Earth, and they will be the primary focus of the film.
Those who are hardcore fans of Tolkien's books have been able to experience both The Lord of the Rings and The Hobbit on screen. Now, they'll get to see more of the man behind them, in living color rather than an annotated map of Middle Earth, or one of his books' many appendices.
First of all, the story will delve into Tolkien's personal life as a young man. It will depict his love affair with and eventual marriage to Edith Bratt. Middle Earth will also, perhaps most notably, show Tolkien's experiences during World War I. The battles and struggles of that time inspired his later books — but you probably already knew this if you live and die by the One Ring.
The team behind the film is also really exciting. James Strong, who has worked on Downton Abbey and Broadchurch, will direct. Angus Fletcher wrote the script, after conducting six years' worth of archival research and personal interviews. Six. Years.
Most noteworthy, the team includes producers of Middle Earth are Bob Shaye and Michael Lynne. You may not know their names, but they're famous for green-lighting Peter Jackson's The Lord of the Rings trilogy. Yep, the people who took one of the biggest financial risks in the history of film are going back to Middle Earth – sort of. The pair, who used to operate at New Line Cinemas, will produce through Unique Features with Rachel Horowitz.
We're positively buzzing with anticipation at this news. Tolkien created one of our favorite fictional worlds. We honestly can't wait to see what experiences led him to Middle Earth.