This $75 CBD Balm Provides Immediate Relief for My Body—and It's 30% Off This Weekend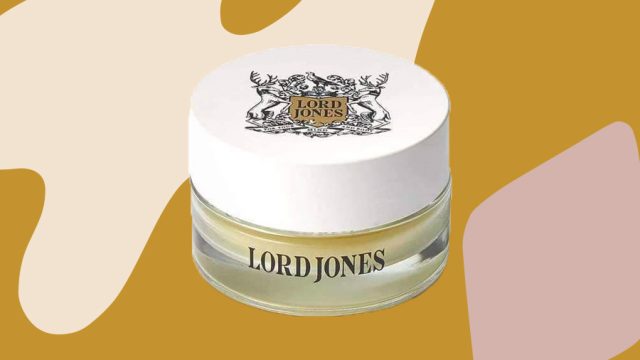 Exhale. Unclench your jaw. Let down your shoulders. These are some reminders we could all use these days, but they're easier said than done. With the weight of the daily news amidst the ongoing coronavirus (COVID-19) pandemic, many of us are trying to find new ways to wind down and de-stress. For me, my favorite newfound stress-relieving method comes in the form of a jar: the Lord Jones High CBD Formula Chill Balm.
I've always been someone who has experienced physical reactions to stress: fatigue, breakouts, headaches—all that good stuff. Most of all, though, my muscles tense up. Since I started working from home, I've noticed that throughout the day, tension builds up in my shoulders, neck, and lower back. I'll admit, sometimes this is just a result of bad posture. Without my usual coworkers around me, I find myself not focusing on my poster and slouching over more. When I'm stressed out with work or the news, I often forget to take breaks to get up, move around, and shake my body out to give my joints and muscles some much-needed relief. Spending all day at my makeshift work-from-home desk, which includes a cute-but-uncomfortable antique wooden chair, also doesn't do my body any good.
That's when I remembered I had the Lord Jones CBD Balm, which I acquired from work to test for our Beauty Crush Awards. While I had tried and enjoyed a few other CBD tinctures for stress and anxiety relief, I didn't know much about topical CBD products. Before quarantine, I kept the CBD balm at my desk and would use it every now and then if I was feeling stressed and my shoulders were tight. In the past, when I had sore muscles, I usually just ignored them or tried to adjust my posture, or, if they were really bad, I'd take an Ibuprofen. Now, three months into quarantine, I use the Lord Jones CBD Balm almost daily, and it's quickly become my go-to for fast pain relief.
The product comes in a solid consistency, packaged tightly in a glass container. To get the product out, I rub my fingers into the balm and it melts into a smooth oil on my fingertips. From there, I simply massage the balm into sore areas on my body, and I usually feel relief within seconds of applying. The product also soaks in without leaving behind an oily or sticky residue on my skin. To be honest, I'm hesitant to sing my praises too loudly because the research behind topical CBD products and their effects is still rather limited. Fortunately, though, there are some findings that can back up my personal 5-star review.
When CBD is used topically, like in a balm or lotion, it doesn't reach the bloodstream, but it has been shown to help address pain or inflammation in a localized area. A 2015 study from the University of Kentucky found CBD balms to be effective against arthritic joint pain and inflammation. At their annual meeting in 2018, the American Academy of Dermatology stated the potential for topical cannabis to improve conditions such as acne, psoriasis, and eczema by reducing inflammation—and they added that there have been no significant side effects associated with topical CBD.
While more research needs to be conducted on CBD and its effectiveness overall, I can confidently say that the Lord Jones CBD Balm has been a significantly positive addition to my workday and life in general. Instead of just carrying on and ignoring my sore muscles, keeping this balm at my workspace means I can easily address my pain and allow myself to unwind. Incorporating the product into my routine reminds me that stress doesn't have to be a constant in my workdays and that I can take small steps to take care of my body and my mind throughout the day. Plus, I prefer to use this topical treatment for daily use instead of relying on over-the-counter pain medications, which can cause stomach and kidney issues overtime.
Lord Jones High CBD Formula Chill Balm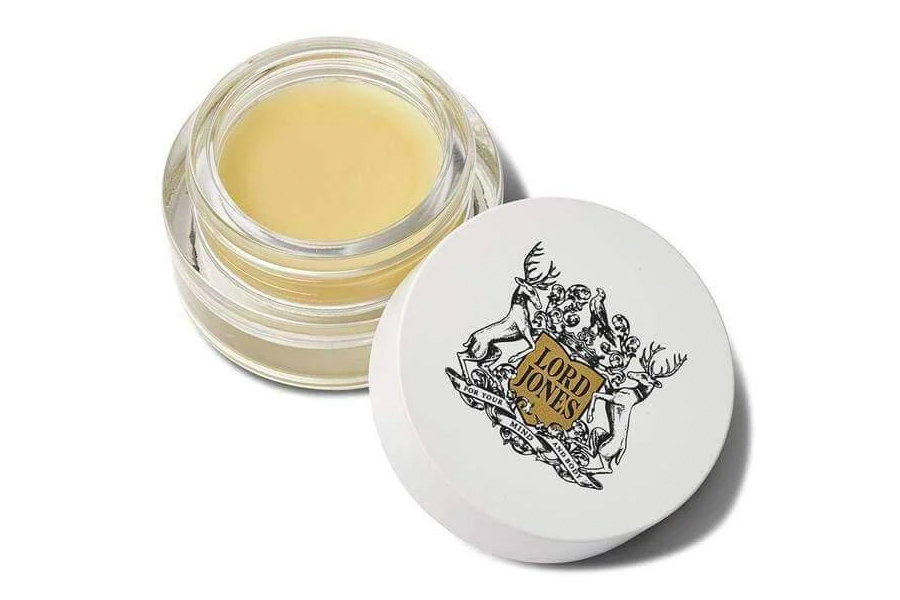 Shop it! $53 (orig. $75), sephora.com
At its price point, the Lord Jones High CBD Formula Chill Balm is a bit of an indulgence, but I think it's worth it. In addition to the 200mg of CBD, the balm is also filled with a combination of natural ingredients like olive oil, shea butter, jojoba seed oil, and organic beeswax. Plus, the product goes a long way. I've been using the balm almost every day for a couple of months now, and I still can't see the bottom of the jar. Though I was gifted this jar through work, I'm fully prepared to purchase another when this product runs out, because my workday would be much worse without it.
If you're just dipping your toes into the CBD world, though, you can try the lower-priced Lord Jones High CBD Formula Body Lotion for $40, though the product also has a lower potency at 100mg. Or, for something a little different, try the brand's stiletto cream for foot pain relief or its bath salts for all-over relaxation—both products won a HelloGiggles 2020 Beauty Crush Award.