Lorac's new makeup collection is a pastel love letter to something Los Angeles is famous for — BRUNCH
If you're one of those people that naturally gravitate to pastel hues, you're going to fall in love with Lorac's' upcoming release. The LA-based cosmetics company is launching a new four-part collection inspired by their home city's tendency to exploit the infamous meal between breakfast and lunch. The I Love Brunch line made its debut at — what else but a luxe brunch in Los Angeles. Amidst delicious mimosas and vegan breakfast enchiladas, Lorac unveiled mint-hued highlighters, cotton candy pink glosses, and a gorgeous eyeshadow palette.
Betsy Hamlett, Lorac's Chief Creative Officer, spoke to HelloGiggles about Lorac's new mission and the inspiration for the new collection.
"We've taken a whole different approach to really celebrate L.A. as our heritage. The brand has been around for 20 years but we never really kind of like "owned" L.A. We are now Lorac Los Angeles, and we've spent the last year modernizing our look and feel — everything from the beautiful work by [photographer] Olivia Malone to a much more frequent approach to launching products and getting great artistry out there. It's been fun for the last year, focusing on bringing that best of L.A. style and Hollywood glamour to everybody."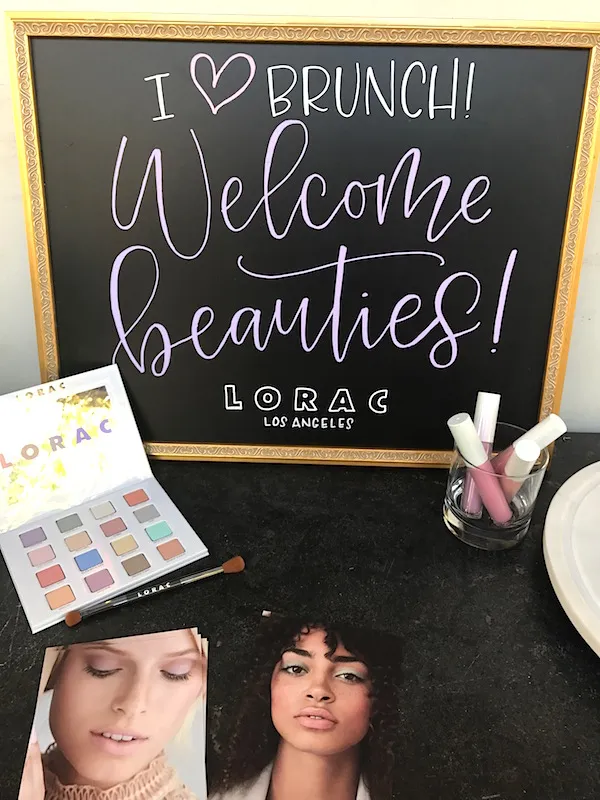 On what inspired the new collection:
"It's a combination of a couple of things. On one hand it's a celebration of brunch in LA. I think LA is the only city I know where brunch happens seven days a week. It's also like a stylish event — you take some time to curate your outfit, you put on your best athleisure and you get out there and have a glorious brunch. So we really wanted to celebrate that, but we also were really loving creating this new approach to pastels. Some people shy away from pastels because they feel too youthful, too opaque, or too Barbie-ish. We really loved this idea of creating these kind of washes where you can create a softer, but fresh and modern look."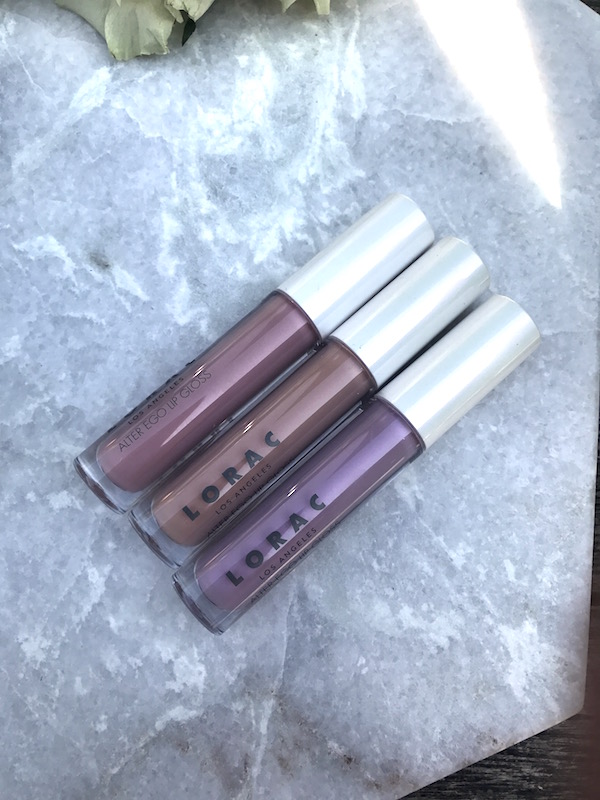 The I Love Brunch Alter Ego Lip Gloss comes in four shades — Brunch Queen, a pigmented lavender; Foodie, a peachy pink; Pastry Chef, a sweet pink; and Barista, a peachy nude shade.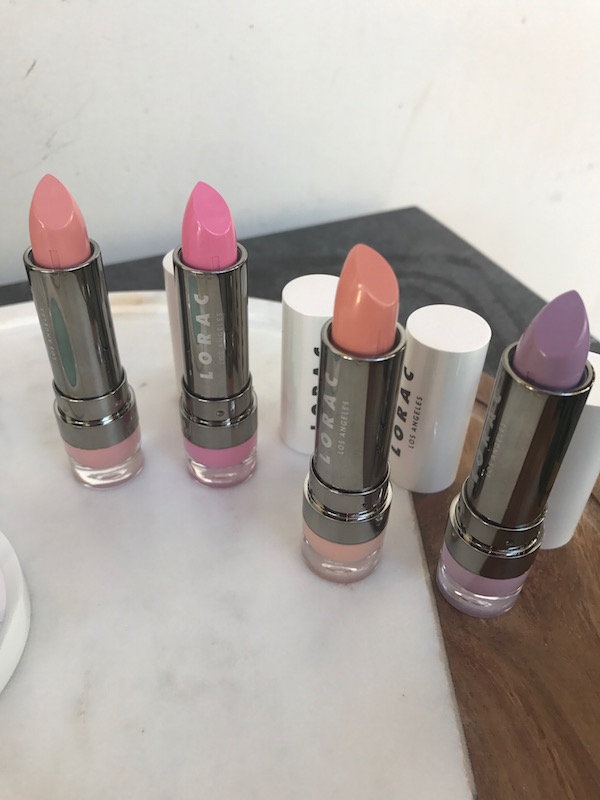 If glosses aren't your thing, the shades also come in the form of syrup-scented Alter Ego matte lipsticks.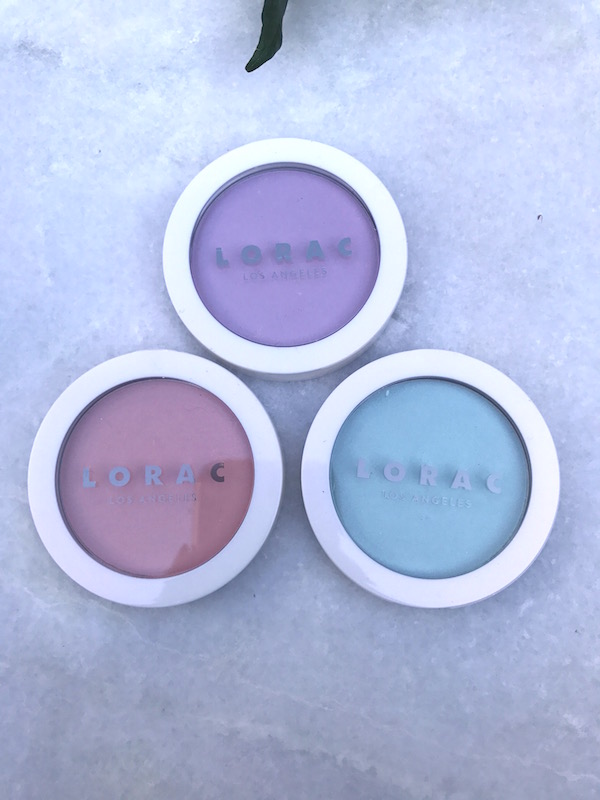 For cheeks, there's three products: two buildable blushes in Luma, a peachy pink, and Panorama, a lavender. There's also the Light Source illuminating highlighter in Limelight, a glorious mint green.
Betsy named it as a personal favorite:
"You're starting to see more of a trend where people are willing to get outside their comfort zone and try different colors than they're they used to. We took our Light Source formula and created this beautiful kind of mint that really wears as a beautiful illuminator. What's nice is if you have rosier undertones, you can actually neutralize them with this."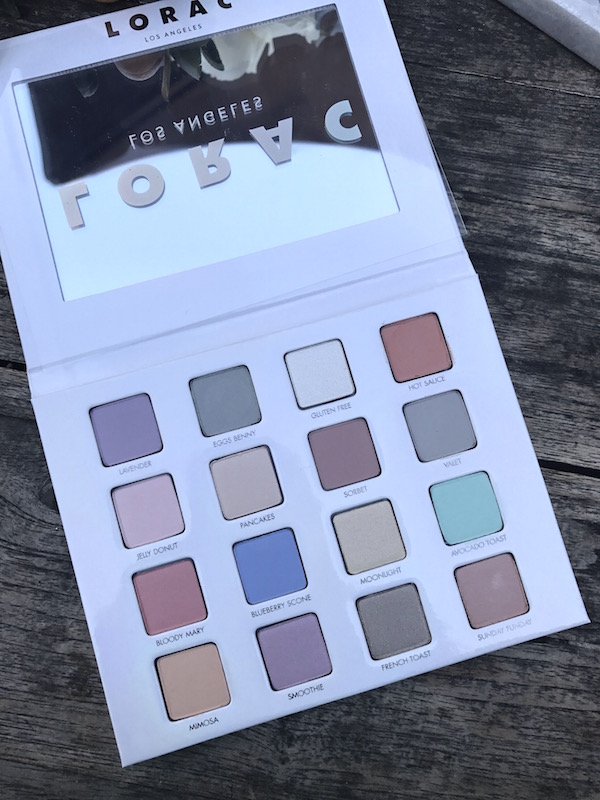 The star of the collection is the eyeshadow Pro Palette, featuring 16 shades in soft yellows, mint green, lilac, and coral, with brunch-themed names like Mimosa, Avocado Toast, and Sunday Funday. How cute is that?! It also comes with a mini Behind the Scenes Eye Primer. This set is sure to inspire you to put your smoky eye tendencies on pause.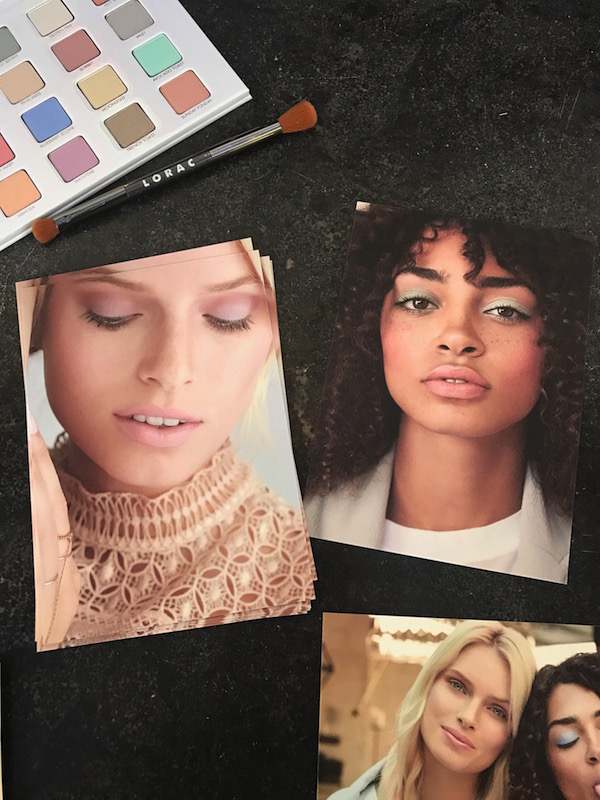 Said Betsy, "Lorac Los Angeles is really focused on making sure that we're very accessible and we're very effortless. The techniques that we put together are not really complicated and complex, whether it's contouring or something you do with pastels. It's showing people how to create a very simple look that's beautiful and on trend without it being 18 steps that take 45 minutes."
The Lorac Los Angeles I Love Brunch collection launches in mid-February.