This brand makes adorable bath bombs that remind us of Mexican pastries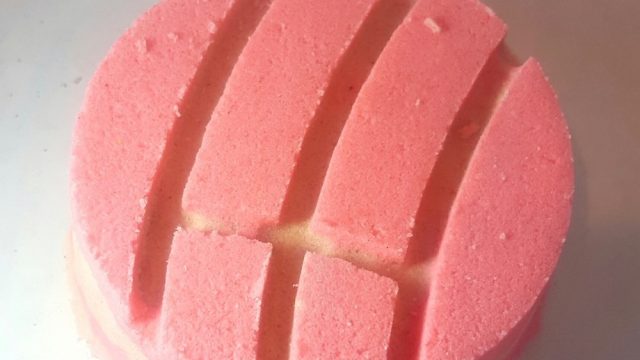 There are few pleasures in life more delightful than a big, comforting plate of Mexican pastries — those of us who grew up eating them have a special place in our hearts for them. These days, we might not be able to chow down as often as we'd like, but thanks to these beautiful concha bath bombs, we'll be able to relive our pan dulce nostalgia every time we bathe!
Pero Like posted a video on Facebook showing off these delicious-looking bath time treats, and now we are hankering to get them for ourselves! They're made by Loquita Bath and Body, a California-based indie beauty brand that is all about those Mexican delights.
https://www.instagram.com/p/BTRZjhgh-eX
Could they be any cuter?! These bath bombs are perfect for when you need to take some time for yourself, indulge in self-care, and breathe in the tub. We all work hard and deserve a little break! You might as well make it cute and delicious while you're at it.
The Loquita Bath and Body Concha Bath Bombs are available for pre-order for $6, each.
Not only are they adorable and nostalgic, but we love that when you buy these bath bombs you're doing your part to support a Latinx small business!
https://www.instagram.com/p/BTJ0wTxBbwX
All of Loquita's products have a lighthearted, sweet spin on them — what do we have to do to get one of these cookies IRL?
Hey, summer is coming, we'll take one real raspado and one raspado bath bomb to-go, please!
Head on over to Loquita Bath and Body to support this lovely little shop and indulge in some sweet Mexican treats. You won't regret trying out these gorgeous and soothing bath bombs and taking a few moments out for a little me-time!