Oh no — it's looking like Chris Evans and Jenny Slate have officially broken up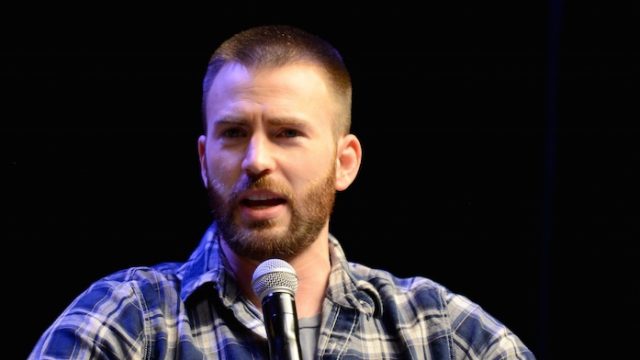 We're super sad to say that it looks like Chris Evans and Jenny Slate have split. Ugh, they had become our fave power couple! (Seriously, can you imagine dating THE Captain America…or better yet, dating one of the funniest women of our time?!) Neither actor has released an official statement confirming the news, and we never like to jump to conclusions on this kind of thing…
However, an abundance of news sources are indicating that the split happened in recent weeks.
The pair grew close while filming their upcoming movie Gifted, and have both openly discussed how much they have in common (they grew up only half-an-hour away from each other in Massachusetts, though they didn't know each other).
According to Us Weekly, the culprit was conflicting schedules, but they're still close friends.
Ultimately though, we're glad the pair are doing what works best for them and their, you know, actual lives. And it sounds like they both have left a super positive impact on each other.
Talking with Entertainment Tonight on the red carpet at The Secret Life of Pets premiere, Slate noted that when she first met Evans she felt like she could comfortably hang out with him for "90 more hours." She also noted that they'd been friends for a while, so we definitely hope that the friendship remains solid even though they no longer seemed to be romantically involved.
And based on her Twitter feed, it's looking like Slate is moving forward with a positive attitude.
And we trust that Evans is doing the same.
We're already missing this couple…but Gifted comes out in April this year, so we haven't seen the last of them!