This is not a drill — the producers behind Gossip Girl are bringing John Green's Looking for Alaska to TV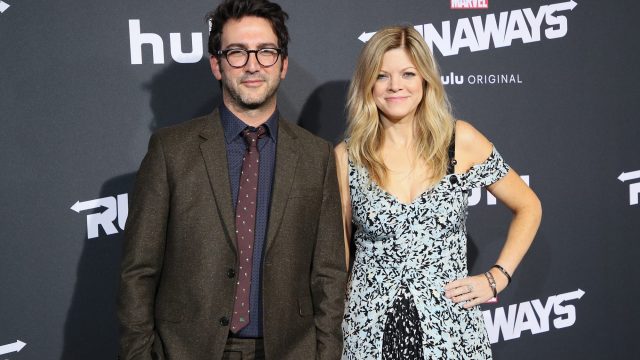 Welcome to Hulu, bitch! After sitting in limbo for over a decade, the Looking for Alaska adaptation is finally being made — and the mastermind behind The OC and Gossip Girl is making it happen.
The worlds of soapy teen dramas John Green manic pixie dream girls are about to collide in a very big way as Josh Schwartz is helming the small screen adaptation of the novel for Hulu. Like the novel, the eight episode limited series follows Miles "Pudge" Halter, a bored teen whose life is forever changed when he begins attending Culver Creek Boarding School and meets his new neighbor and girl of his dreams, Alaska Young.
Considering Alaska is the YA equivalent of Marissa Cooper meets Season 1 Serena van der Woodsen, we think Schwartz is the perfect person to bring this project to life.
It's been a long road for Looking for Alaska, which was first optioned by Paramount Pictures back in 2005, with Schwartz attached to write the screenplay, before ultimately being shelved. After the success of other adaptations of Green's novels, The Fault in Our Stars and Paper Towns, the project was revisited, before falling through once more.
The project will be produced by Paramount TV and Fake Empire, Schwartz and Stephanie Savage's production company. Looking for Alaska will be Schwartz and Savage's second project for Hulu, joining The Runaways, which was recently picked up for a second season. Schwartz will also be writing the pilot and based on his earlier work, we already know it's going to feature some *pretty* iconic moments.
Green, for one, is not only excited the novel is finally coming to life on TV, he couldn't be more thrilled that Schwartz and Savage are the ones helming the project. The author took to Reddit to answer fan questions about the long-awaited adaptation, revealing how much the duo have championed the novel since its release. When asked whether he'll give his honest opinion about the adaptation when it comes out, Green revealed he's very optimistic about the end result.
"The truth is, I am excited and I think it will be really good," he writes. "Josh and Stephanie really know television, and I love their Hulu series Runaways, and from reading the pilot and seeing the series map they've laid out, I feel like they're going to tell the story while also letting you see more of life at Culver Creek, and more of Alaska from her own perspective instead of just Pudge's deeply flawed one. It has been a very long thirteen years trying to figure out how/whether to adapt Alaska, but Josh cared about the book before almost anyone else had even read it, and he and Stephanie have worked so hard to get to this moment, and I am really excited."
Hulu hasn't announced any release dates for the project, so in the meantime, we'll be rereading Looking for Alaska and getting reacquainted with the Culver Creek crew.