I Tried Every Longer Lashes Solution From Latisse to Extensions—Here's What Actually Works
In the quest for longer, thicker lashes, there are so many options out there, but only a few deliver results.
The product recommendations in this post are recommendations by the writer and/or expert(s) interviewed and do not contain affiliate links. Meaning: If you use these links to buy something, we will not earn a commission.
"Why are you getting those things glued onto your eyes?" my husband asked after finding several false lashes scattered across the floor and walls of our bathroom and shower. "They literally look like spider legs!"
At this point, I can safely say I've tried everything in an attempt to have longer, more lush eyelashes. My latest trial with expensive and time-consuming extensions wouldn't be the last thing I'll try—and they certainly weren't the first.
I've always believed eyes are the windows to the soul and the first thing people notice about me. I also feel exposed and downright plain-Jane if I leave the house without at least something on my brows and lashes. Can't explain it, I just do.
Perhaps it's because I feel like I can hide behind them—sort of like when your house is a mess so you thrust the curtains closed to the outside world. If you look at lashes like a pair of Pottery Barn drapes, then maybe you'll understand how they can hide the harried, frazzled working mom who lies behind them.
It's not known exactly why I am lash-deficient. I've speculated that it has something to do with getting Lasik surgery 20-something years ago to correct my vision (and perhaps the laser effectively zapped any hope of long lashes into oblivion in the process). Or, it could just be genetics… or bad luck.
RELATED: 30 Best Zodiac Tattoo Ideas
In any event, I was not blessed with long, thick lashes, and given the fact that the eyelash extension industry alone raked in 1.3 billion dollars in 2020, at least I know I'm not alone. In fact, that figure is expected to double by 2028. That's a heck of a lot of tiny, eye-adorning spider legs!
So, if you're like me and are forever on the quest to achieve longer lashes and more fluttery eyes, then allow my trials and tribulations to help guide your way. Here are all the lash solutions I've tested and what actually works.
1. Eyelash Extensions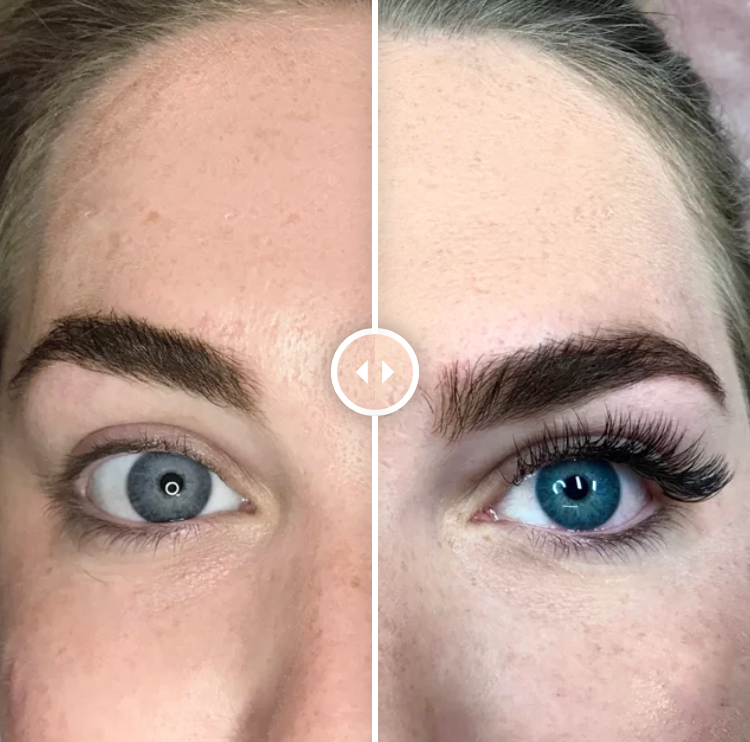 Let's start with eyelash extensions, which seem to be a popular option for many people lately. Lash salons have popped up around every corner in my area.
Much like hair extensions, lash extensions are a process in which a faux lash is painstakingly affixed to each natural lash to make them appear fuller and longer.
I had tried this in the past, and couldn't get past the way they felt on my eyes. But seeing the results on other people, I was intrigued, and wanted to try again. This time, I made it about two months.
The problem is, lash extensions involve an investment in both time and money. At a salon, it will run you about $150 for a full set, which require fills every 2 to 3 weeks (for me, it was more like a week and a half before they fell out and looked silly).
The other issue with lash extensions is that you're relying on someone else's aesthetic. So, you can ask for a certain type of look, such as "natural" or "open-eyed," but you can end up with lashes that look way too over-the-top.
Plus, once they're on, they're on. They require professional removal in order to not damage your natural lashes. They also require maintenance such as special cleansers and daily brushing. At times, my lash extensions would itch so badly, I'd pull them out, yanking out my sparse natural lashes in the process.
But, if you can get past all that, you're golden. You'll also get the best results, I'm told, if you have decent-length lashes to begin with so the fake ones have something to grasp onto and aren't too heavy and fall out.
2. Lash Lifts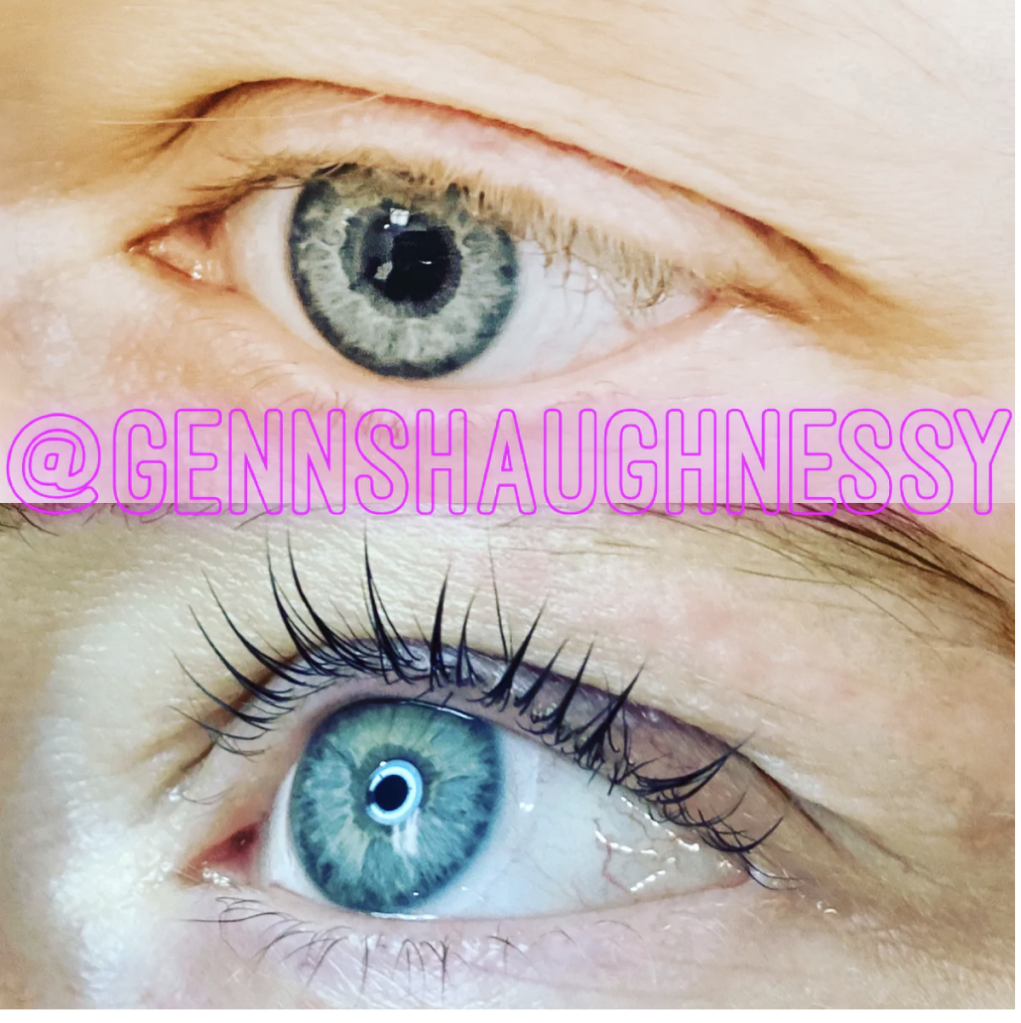 Lash lifts are a less committal option, but don't last nearly as long as lash extensions. This is a process that semi-permanently curls the lashes and then tints them darker for a more dramatic effect. Think of it as kind of like a perm for your lashes (remember perms?).
Like lash extensions, you need to have length already to get the best effect. The treatment will run you anywhere from $75-$100 and takes about an hour for application.
The effects last up to 6 weeks, so it's the perfect option if you don't feel like having to curl your lashes every day before putting on mascara, and you want a more natural look than extensions provide.
3. Lash Serums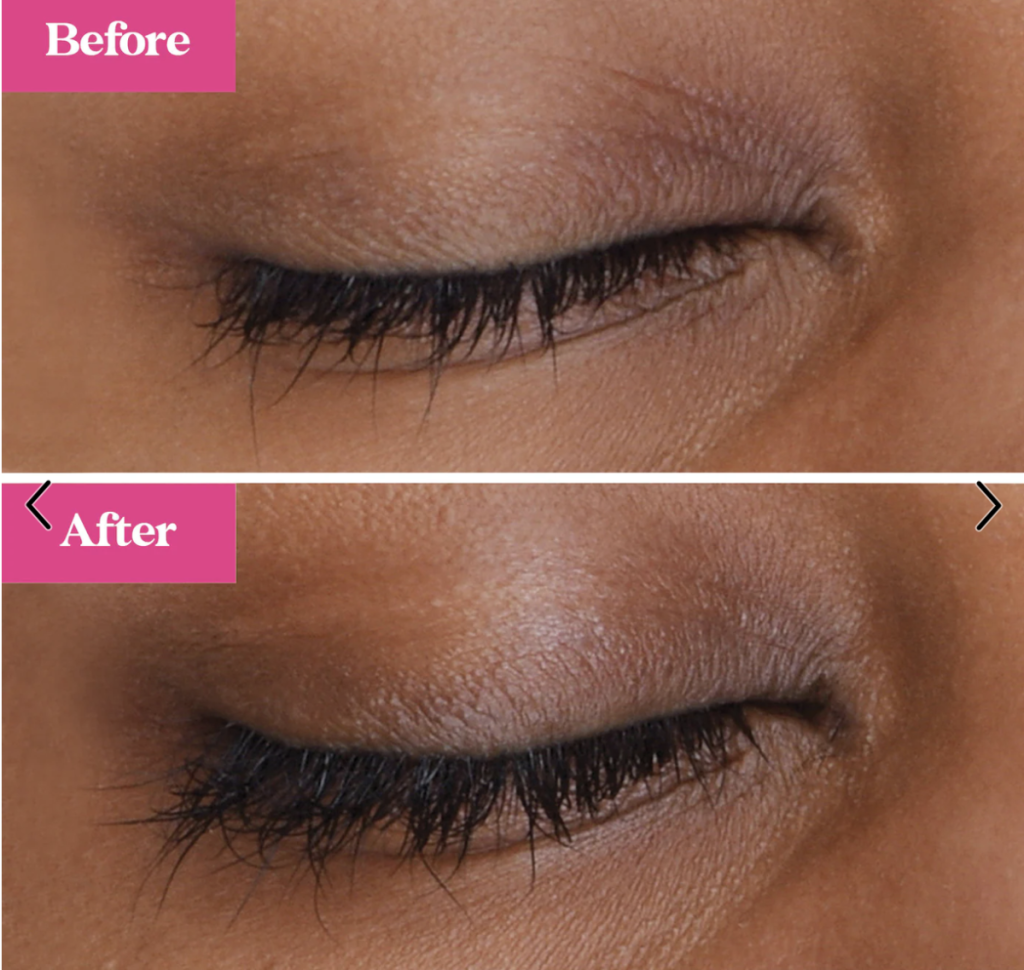 Lash serums exploded in popularity over the last few years, expecting to reach $1.2 million by 2028. Picking up a tube of lash serum at the drugstore has become about as common as buying toothpaste.
I'll never forget meeting Alicia Grande at a neighborhood birthday party back in 2011. She told me she had this genius product she was developing with an optometrist that was helping chemotherapy patients grow their eyelashes back. Grande Lash is now one of the top-selling lash-growing serums on the market and is sold in Sephora.
In 2001, the same company that invented Botox developed an eye drop to treat elevated intraocular pressure. Many patients using this medication realized they also began to grow longer, fuller, and darker lashes as a side effect, and that sent women scrambling to their doctors for a Latisse subscription. It's now FDA-approved for this purpose.
Nowadays, there are dozens of lash serums to choose from, ranging anywhere from $20 a tube to$100 or more, and most actually do make your lashes longer with consistent use. If you can remember to use it daily each time you're brushing your teeth, you'll likely have a good result. (However, many people recommended Babe Lash, but that one didn't seem to do much for me.)
At the moment, I've been using Latisse for about 3 weeks, thanks to a drug coupon and my doctor sending in a prescription. I was able to score it for about $50 for a month's supply. I definitely notice a difference and my lashes look longer, albeit not any thicker.
You can even find mascaras on store shelves with growth serum built-in, so it takes away that extra step. I've been using Grande Lash mascara in conjunction with my Latisse and it seems to work great. With any growth-related products, it usually takes about 2-4 weeks to see results.
4. False Lashes
If you're impatient when it comes to any of the above options, that's where falsies come in. False lashes typically have to be glued on, either individually or in a strip. There's even a magnetic kind. But, they take skill to apply and time that most of us don't have in our busy mornings.
The good news is, there's a hybrid option available if you don't want to spend the time and money on lash extensions but want something a little more permanent than the fake glue-in ones, known as Lashify.
I haven't tried this yet, for fear of the same "spider-leg" effect I got with professional lash extensions. And also, I can barely manage to work a blowdryer and a round brush at the same time. What kind of coordination will this take?
Either way, the temporary-ness of false lashes is refreshing, given my previous experiences. If you don't like 'em, just peel them off and throw them away.
Plus, there are hundreds of different styles, lengths, and thicknesses to choose from so you can always get your desired look. Hmm, maybe it's time to become a master at applying these bad boys as they seem to be my best option for now.
Jené Luciani Sena is an accredited journalist and internationally-renowned bestselling author, regularly seen on national TV outlets such as Access Daily, Today and Dr Oz. Touted as one of Woman's World Magazine's "Ultimate Experts," she's a TEDTalk speaker and a busy Mom of 4.
Read more