Long-sleeved wedding dresses are the surprising bridal trend we're fawning over
As spring quickly approaches, so does wedding season, and our new favorite trend — long-sleeved wedding dresses. Whether a bride chooses the style for religious, climate or personal reasons, the trend is romantic, unexpected and totally gorgeous.  Whether you want to feel sexy with a sheer off-the-shoulder number, or a little bit edgy with a fitted lace dress with a plunging neckline, having sleeves is sure to separate you from the rest. Israeli designer Alon Livne has some incredible pieces in his collection, some with avant-garde ruffled sleeves, and some that are more "classic bride," and they're all gorgeous.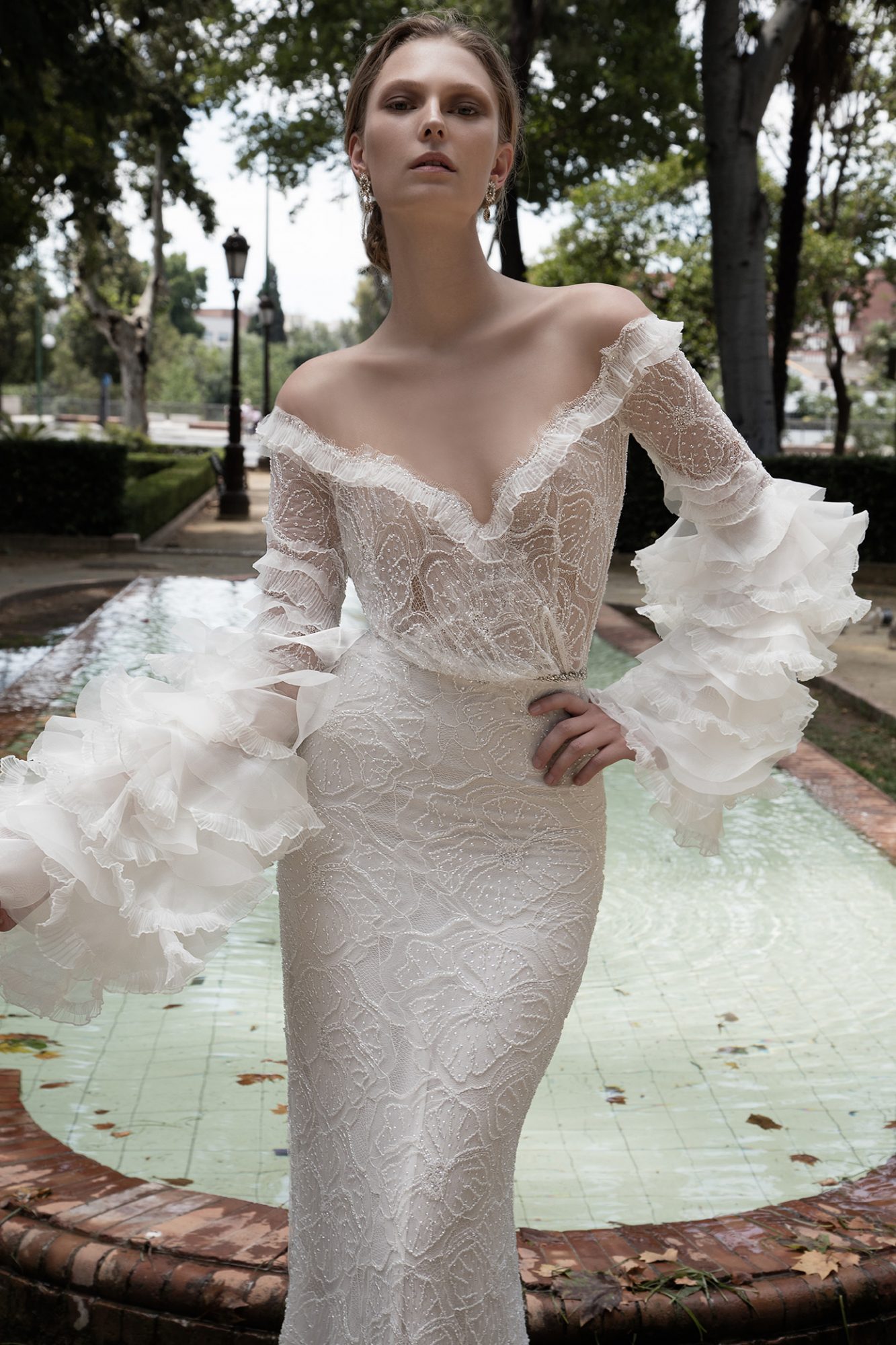 If you're a daring bride, you can also opt for a dress with sheer, illusion sleeves with floating appliqués. This style has all the appeal of a classic wedding dress silhouette with a daring twist. And with a matching bodice of the same sheer, appliqué illusion, you can you look like the romantic bride you always dreamed of.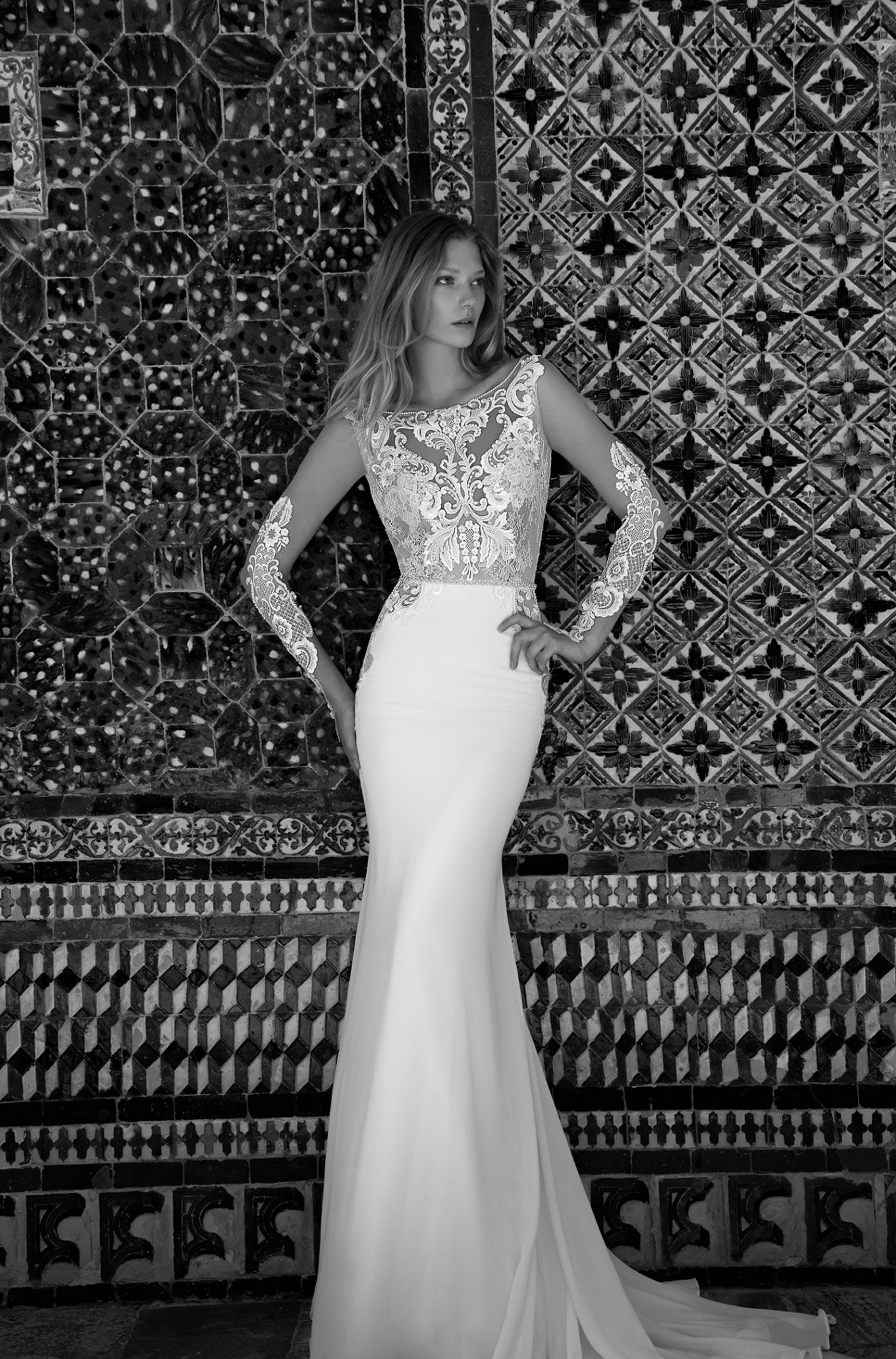 If you're looking for something a little bit ~sexier~, you can try a long-sleeved dress with an open back. The silhouette shows off your figure while the open back exposes just enough skin. Designers like Rime Arodaky even have long-sleeved sets and gowns with lace up accents for the more adventurous bride — Aquariuses, we're looking at you!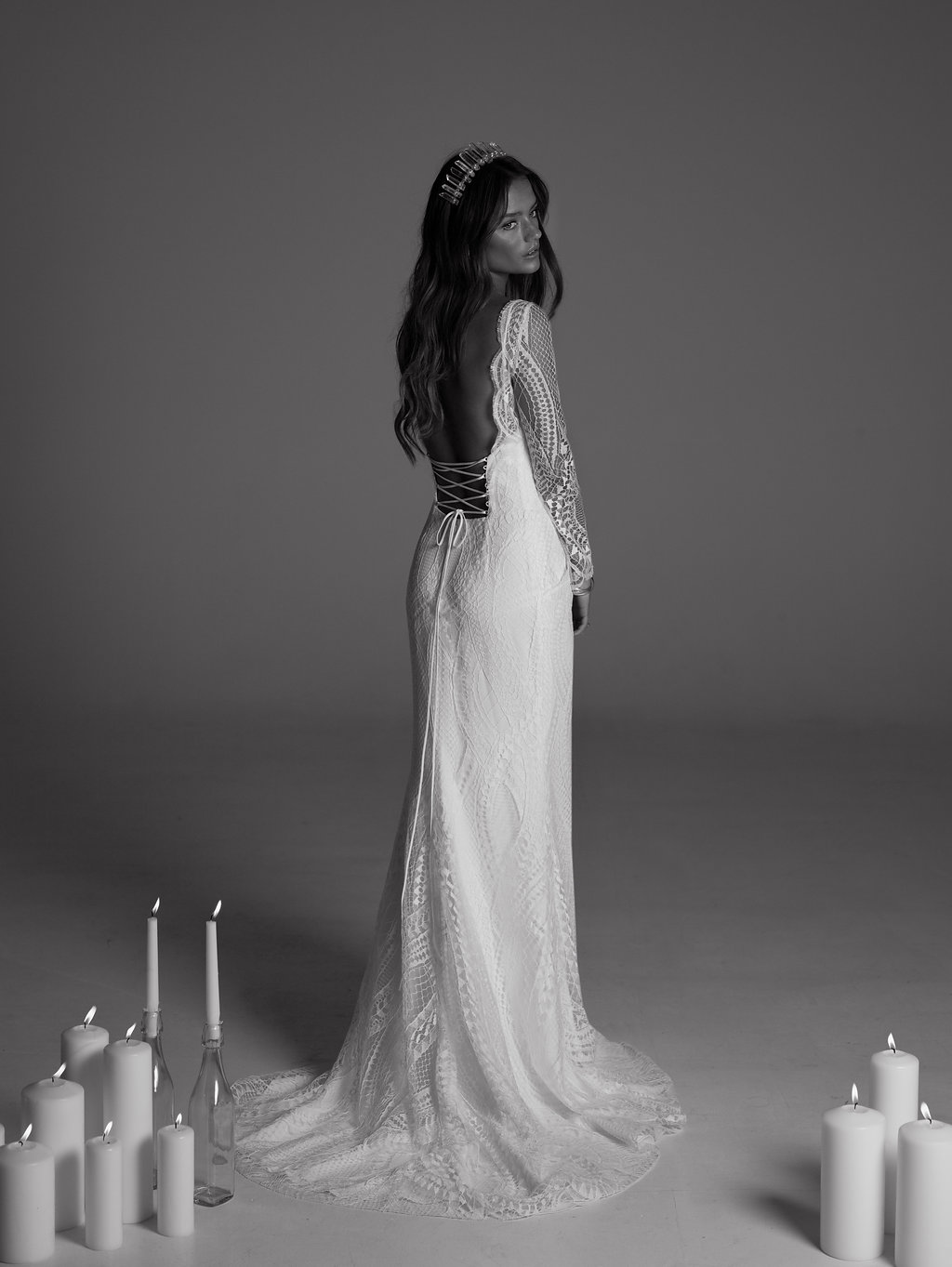 We love the idea of pairing a long-sleeved gown with a crystal crown instead of a veil, but with a dress like this, you can't really go wrong.