18 long prom dresses to shop, so you can low-key wear comfy slides under your gown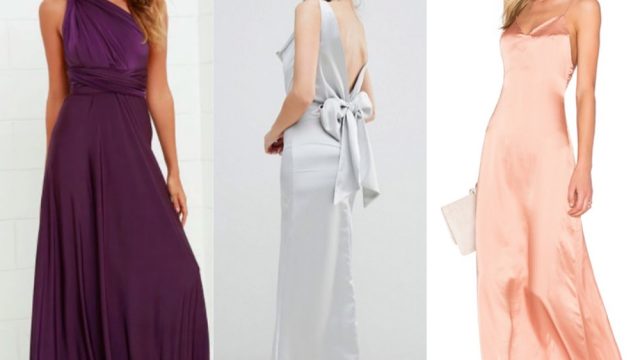 It's almost prom season, which means it's time to start searching for the perfect dress — we're talking long prom dresses. Whether you've got a prom dress budget that could rival Meghan Markle's wedding dress fund or you don't care to spend a lot of money on a dress you'll likely only wear once, we've got you. More importantly, we are here for your comfort, friends.
Why suffer in heels all night long when you can boogie through the night wearing low-key comfy slides? With a long prom dress, no one will ever know. Prom is all about embracing your own personal style and taking it to the max, so whether you're ready to go full princess mode or want a two-piece prom dress, or prefer a suit, you have to just do you.
Arguably, the best part of prom is the fashion, followed shortly by the dancing. If you can't enjoy the dancing portion of the night because of your gorgeous, albeit, painful heels, then what's the point? Given that slides are HOT right now, why not just throw those bad boys on and hide them under a beautiful long gown?
To help make the dress search a bit easier, we have rounded up 18 long prom dresses that you can hide your flats under.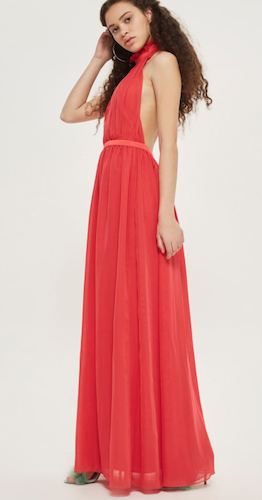 We're swooning over this floaty dress, and you can take your pick from red or black.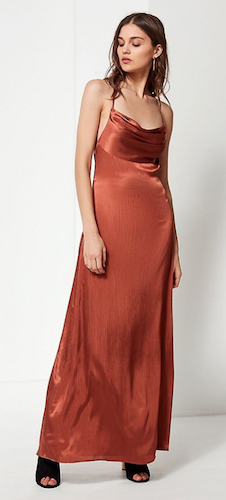 How divine is this copper drapey dress? You'll look like a tall bronze statue, even without heels.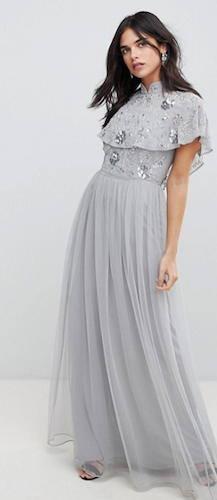 Channel your inner superhero with this cape-adorned, dreamy, ethereal dress.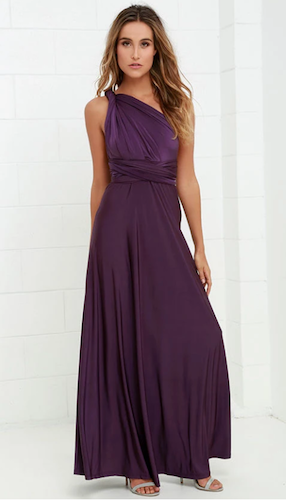 If you like a bit of freedom with your style, this convertible dress might be right up your alley. Pick from cream, burgundy, navy, blush, or purple.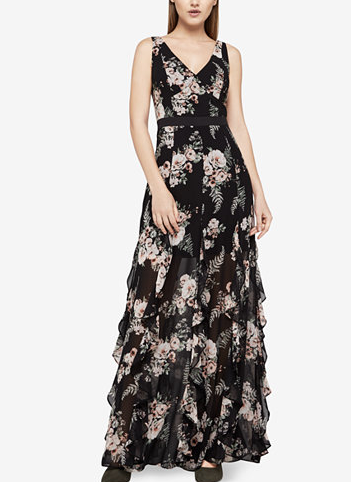 Bring a bit of flower power to the proceedings with this sweet, long dress.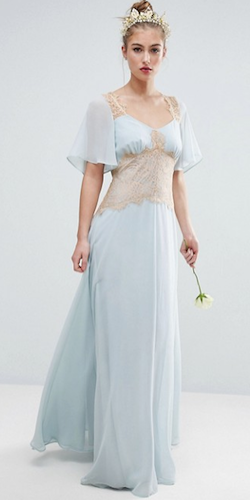 Don't let the word bridesmaid dissuade you from giving this romantic, soft baby blue number a fair chance.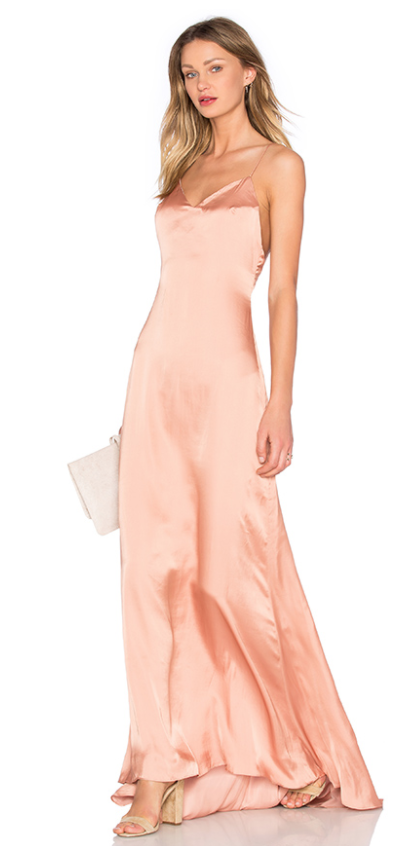 Slip dresses are always in fashion, but give you a hint of that '90s feel that is so hot right now.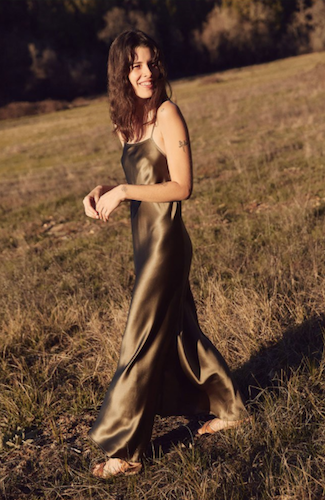 Can't you just see Winona Ryder rocking this back in the early aughts? It's an elevated slip dress with a cool edge.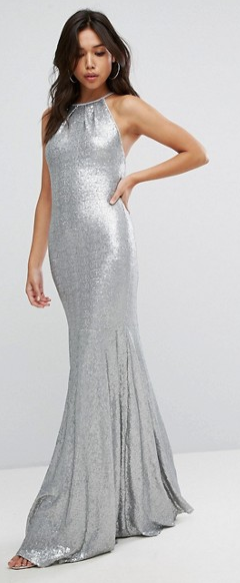 Bring the high drama with this beautiful gown that looks like it's made of molten silver.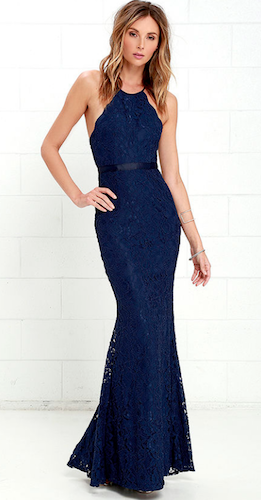 If you're a lace lover, then this is the gown for you.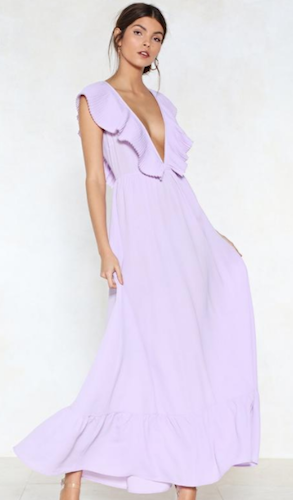 This fluttery lilac dress could even be worn on a fun night out in the summer, don't you think?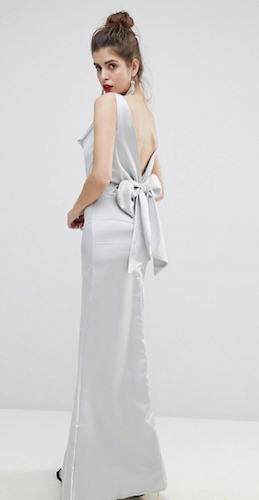 How chic and elegant is this satin dress? It looks like it popped right out of the '60s in the best way.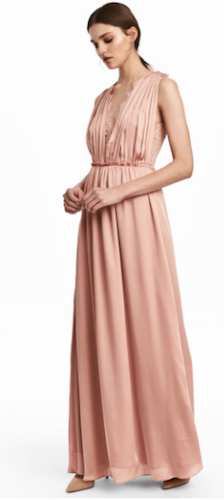 Bring a touch of romance with this demure, pretty in pink dress.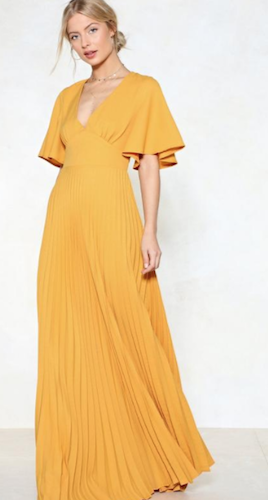 These pleats give this delightful yellow dress a bit of pizzazz.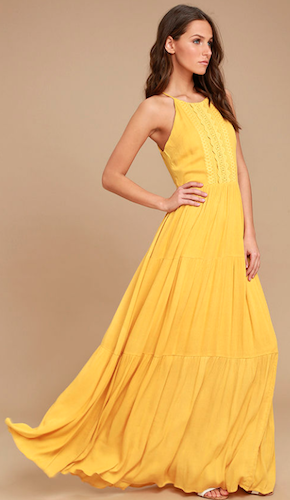 Bring a ray of sunshine to the festivities with this happy dress that has a boho flair.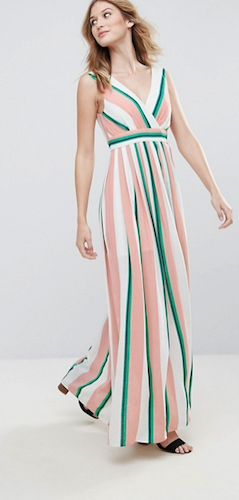 This happy, summery dress has adorable stripes and looks ultra-flattering.
It'll be a starry night indeed with the help of this dreamy dress.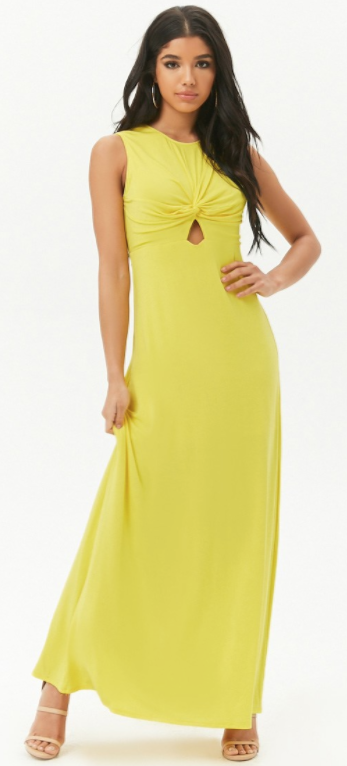 Shine bright with this comfortable and stylish yellow dress — don't you love the keyhole detail?
Now you can party the night away with your dearest friends and make those memories in comfort and style.