Today in awesome: A model wore a breast pump down the runway at London Fashion Week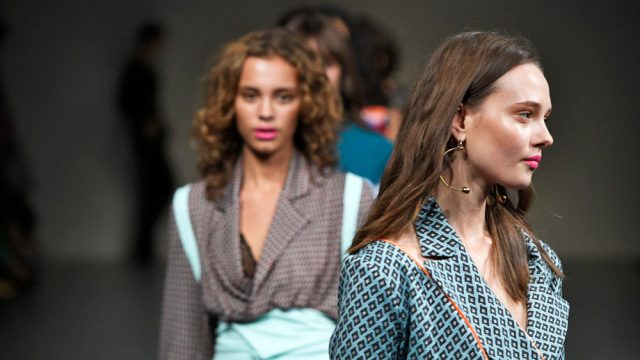 It seems like the fashion industry is finally starting to embrace inclusive style—at long last. Just two months after a model at July's Sports Illustrated swimsuit fashion show broke down barriers by breastfeeding on the runway, a model at London Fashion Week walked the runway while wearing a breast pump.
According to Glamour, on September 14th, Valeria Garcia walked in the Marta Jakubowski spring 2019 show clad in an unbuttoned suit jacket. Her open top revealed what appeared to be a black and white lace bra, but the white inserts were actually components of a device known as the Elvie breast pump. This made Garcia the first woman ever to wear a breast pump down the runway.
The Elvie pump bills itself as silent and hassle-free, and, as Garcia demonstrated, it's legitimately hands-free. Sadly, for non-models who want to purchase the pump, it's currently only available through a wait list until its October release. The Independent reports that Garcia welcomed her second child, a son named Anton, in June 2017.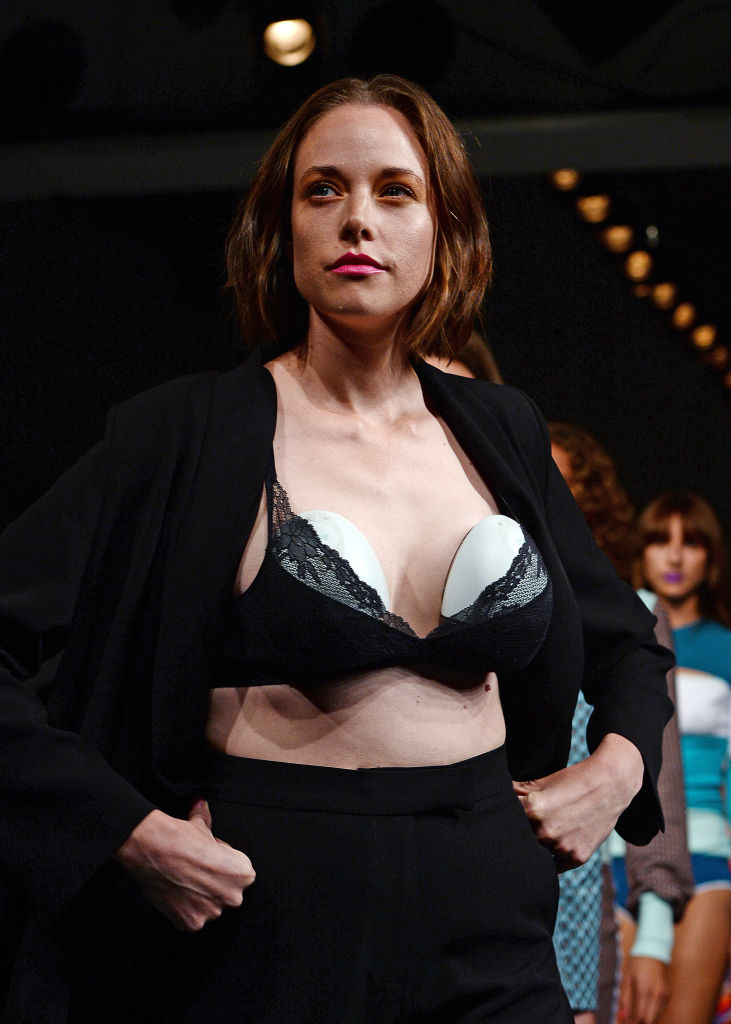 Garcia isn't the only mom to break barriers at a fashion show. On September 12th, during Rihanna's spring 2019 Savage x Fenty show at New York Fashion Week, model Slick Woods strutted her stuff as she went into labor, and another pregnant model was also featured in the show.
We love seeing models like Garcia normalizing breastfeeding, and we're all about moms and moms-to-be walking the runway at high-profile fashion shows. More of this, please.