This London Fashion Week show was inspired by the surreal beauty of Disney's "Fantasia"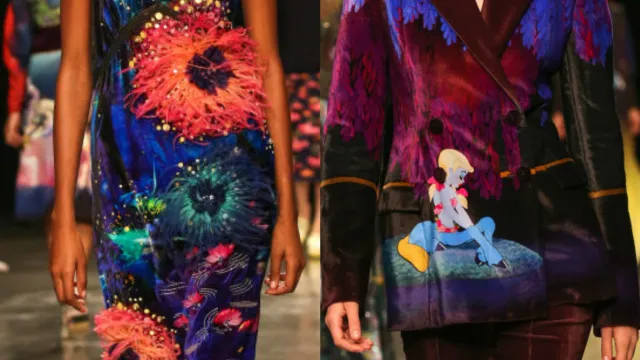 If there's anything that can bring a sense of joy to the masses, it's Disney. And for Greek designer Mary Katranzou, Fantasia was the inspiration behind her latest London Fashion Week runway presentation. The surrealist 1940 cartoon lent its aesthetic to the designer, who's known for her exuberant prints and bold patterns. So, it seems natural that Mary chose Fantasia to inspire her latest. '40s style silhouettes, like pencil skirts and coats with exaggerated fur collars, were sent down the runway next to more modern pieces, like a scuba-inspired dress with a full-length zipper, printed with Fantasia-style art.
The dress
The film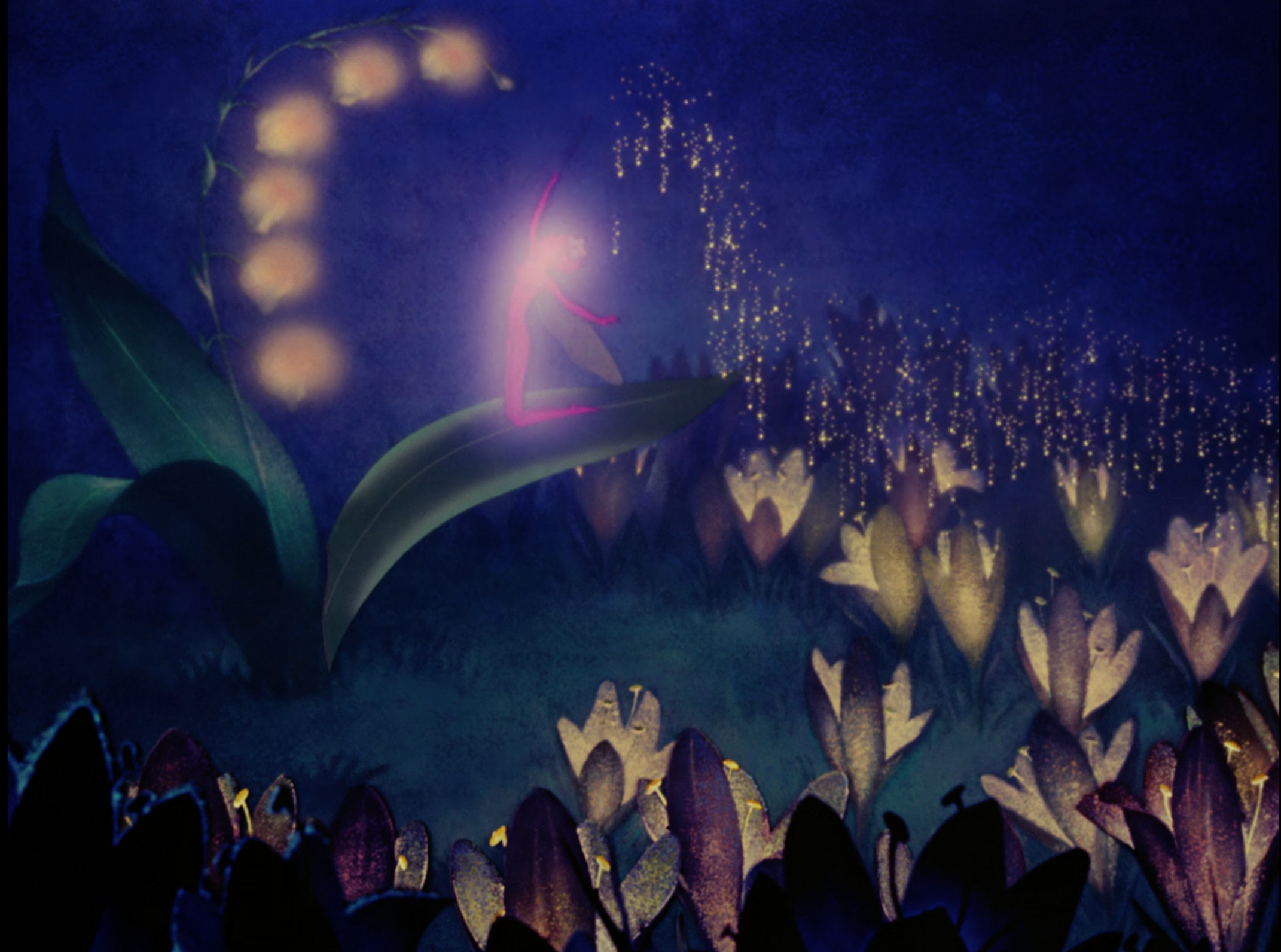 By working with color blocking, modern silhouettes, and the Fantasia graphics, Mary has found a balance between old school and new school, resulting in a collection that feels like a breath of vintage air. Not one to shy away from bold and bright hues, Mary embraced the Fantasia energy by incorporating rich jewel tones with luxurious fabrics like velvet and fur, to create head-turning looks.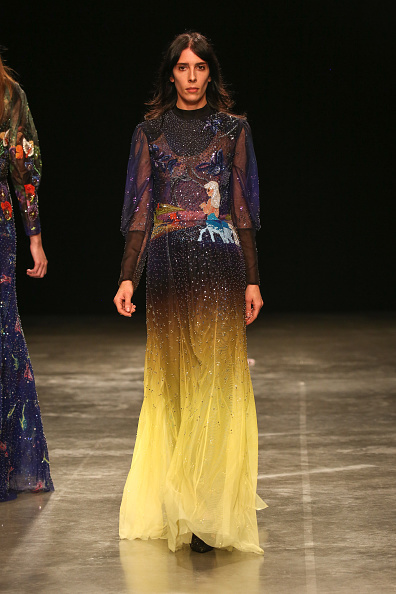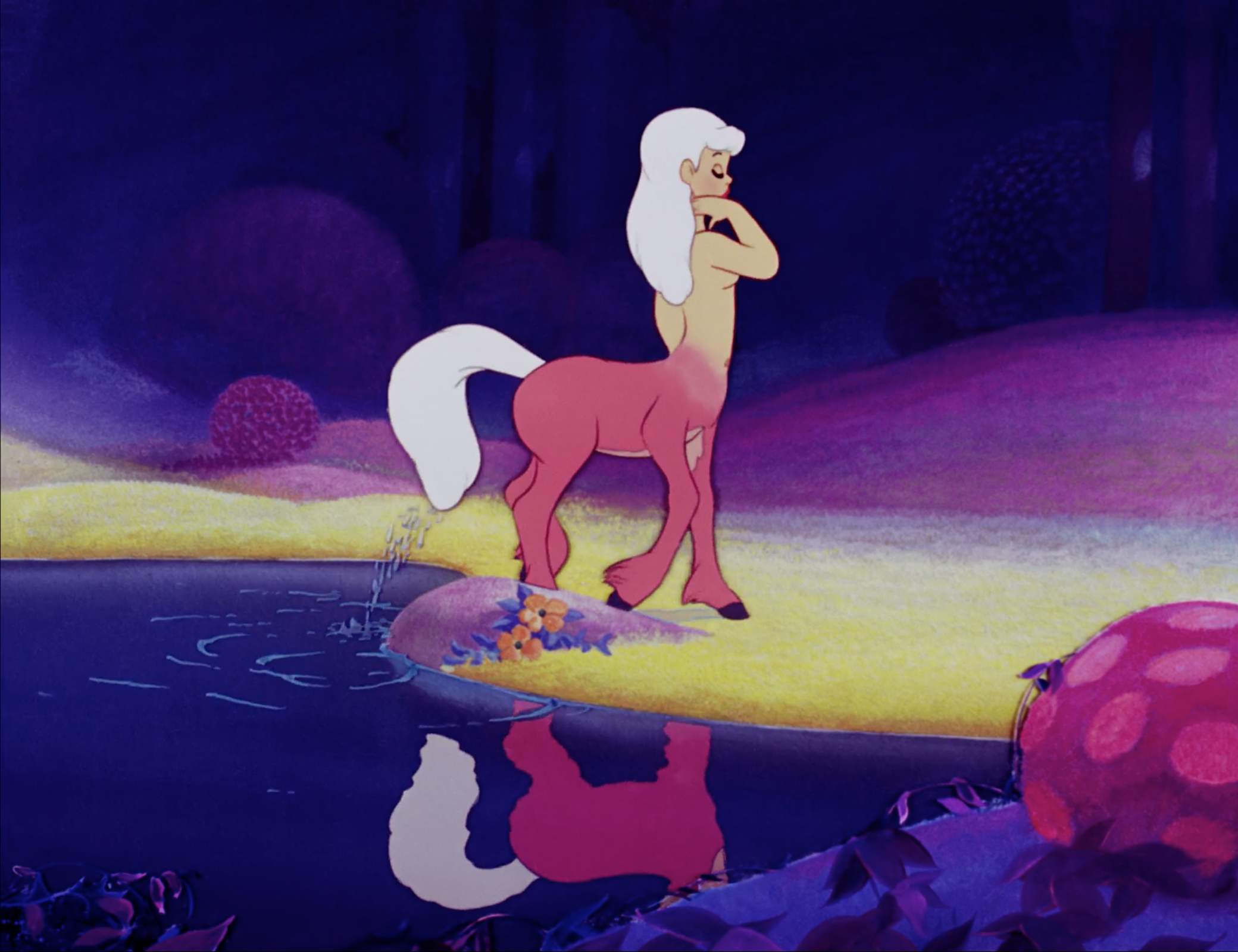 We can't help but notice how Mary's dresses also have a classic Disney vibe to them. With an empress waistline, plenty of jewels, and softly draping fabrics, these gowns are almost as good as watching Fantasia itself.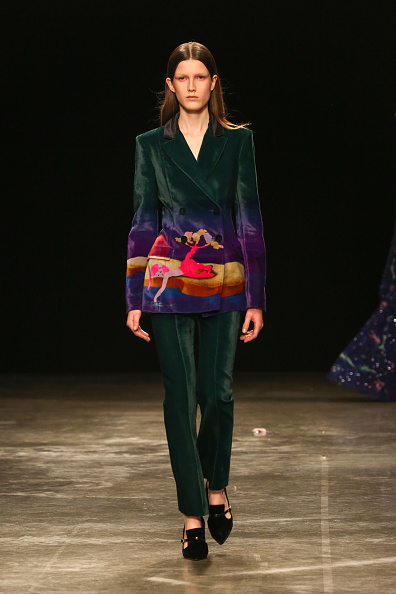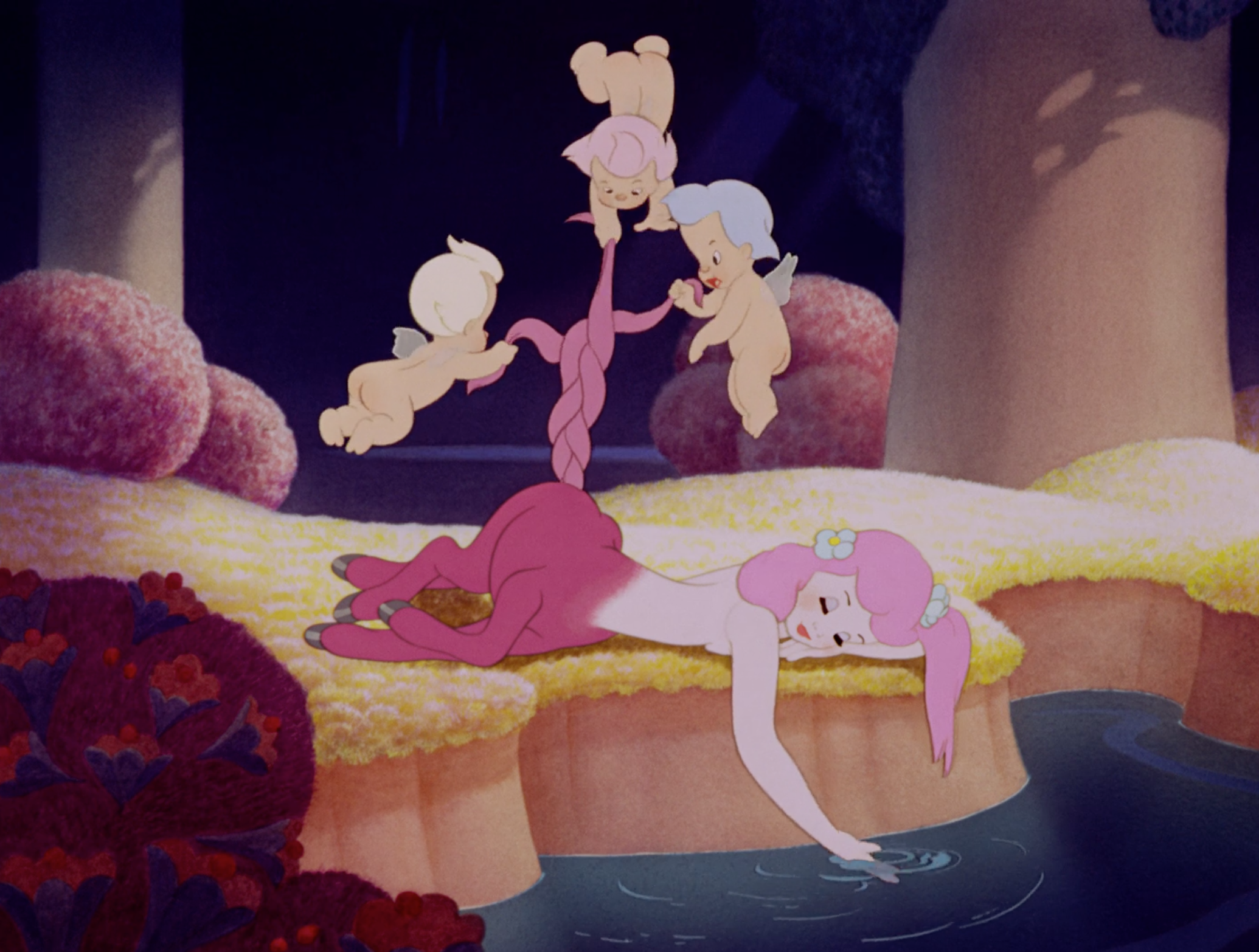 We love the surreal elements that Mary creates in her designs, by using the motifs of Fantasia, as well as her own whimsy, her pieces always have an element of magic. Whether she's creating a velvet suit or a fringed, high collared dress, there's something new to see in every look.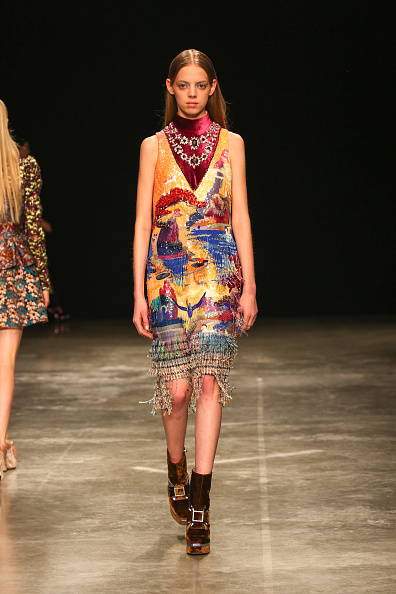 Even though there's so much going on with this look (hello sequins, fringe, and jewels) this look feels just surreal enough to pull it all off.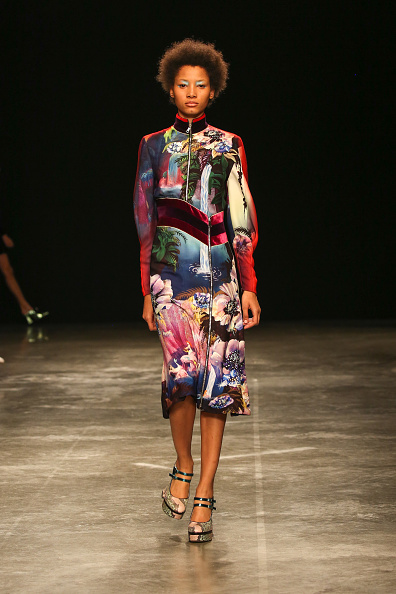 This is a collaboration we can get behind.