"Lollipop lipstick" is the latest trend to make us say WTF, but is probably really easy to do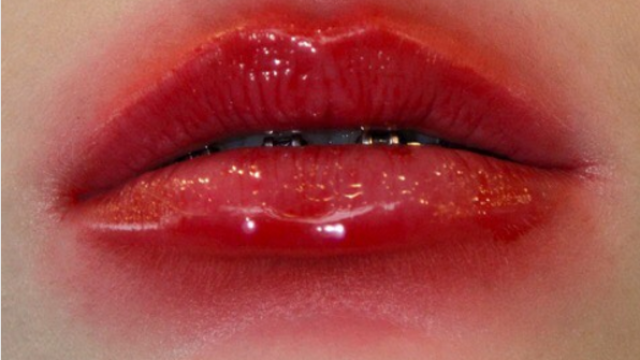 Some of us spend our whole lives waiting for beauty trends to catch up to us, and when they finally do, it's a glorious and much overdue surprise. One of the latest makeup trends taps is known as the "Lollilop Lipstick" look and despite it's overly cutesy polished name, it's basically a nod to all of us who routinely smudge our lipstick outside our lip line.
The emerging trend also known as Snogging Makeup (because it looks like you just got to first base in the club), made a huge appearance at London Fashion Week where the MAC makeup artist Val Garland decided to debut the newest edition of hangover chic.
For many of us, this trend is a sweet relief from getting frustrated with our lipstick (in)abilities.
https://www.instagram.com/p/BQ_3BhDg3i0
Although we have a feeling most people on the street won't know the difference between those of us following the trend, and those of us who need a good lip liner.
While not everyone is on board for the "new" trend, it's fairly achievable for those who like the hot mess aesthetic.
https://www.instagram.com/p/BRKLEGghE4Z
If you're looking to recreate this look, the co-founder and creative director Smith & Cult, Dineh Mohajer, sent HelloGiggles some tips for achieving the look. She recommended,
"Smith & Cult's New Tainted Lip Stain Flatte in Lovesucker as the perfect base. Apply heavily then blot off, à la Bianca Jagger, leaving it heavier on the pillow of your lips like a popsicle stain. Then, add your choice of Shining Lip Lacquer on top as heavy as possible and swipe off. Make your own beautiful mess."
We're just relieved the makeup trends have caught up to our weekend bender looks.