L'Occitane teamed up with an iconic stationery brand for its new shea butter collection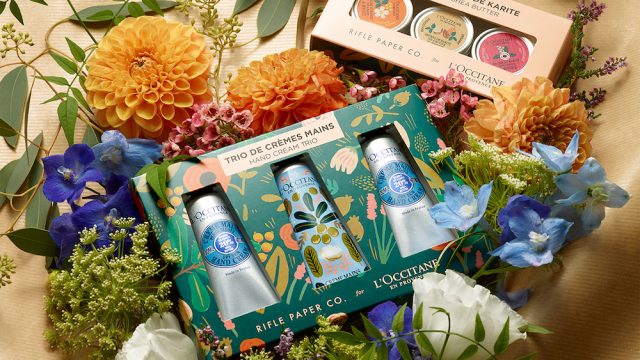 If you're a stationery lover, then you've probably heard of Rifle Paper Co. — their beautiful designs are a staple on desks everywhere, from calendars to journals and notepads. One of our favorite purveyors of hand cream, L'Occitane is collaborating with Rifle Paper Co. on some new products and they look as lovely as you would imagine.
Not only is the packaging getting a cute makeover, but there are two new trio sets that are now available. You're not going to want to miss out on these lovely botanical designs and classic L'Occitane scents. We can all agree that nothing makes your hands softer, right?
Each of these sets will are available for $29.
The fanciful, hand-painted designs are courtesy of Rifle Paper Co.'s creative director and illustrator, Anna Bond. She was inspired by L'Occitane's fragrances and natural botanicals to give the Shea Butter Collection a lovely fall design.
There are two different sets in the L'Occitane x Rifle Paper Co. Collection.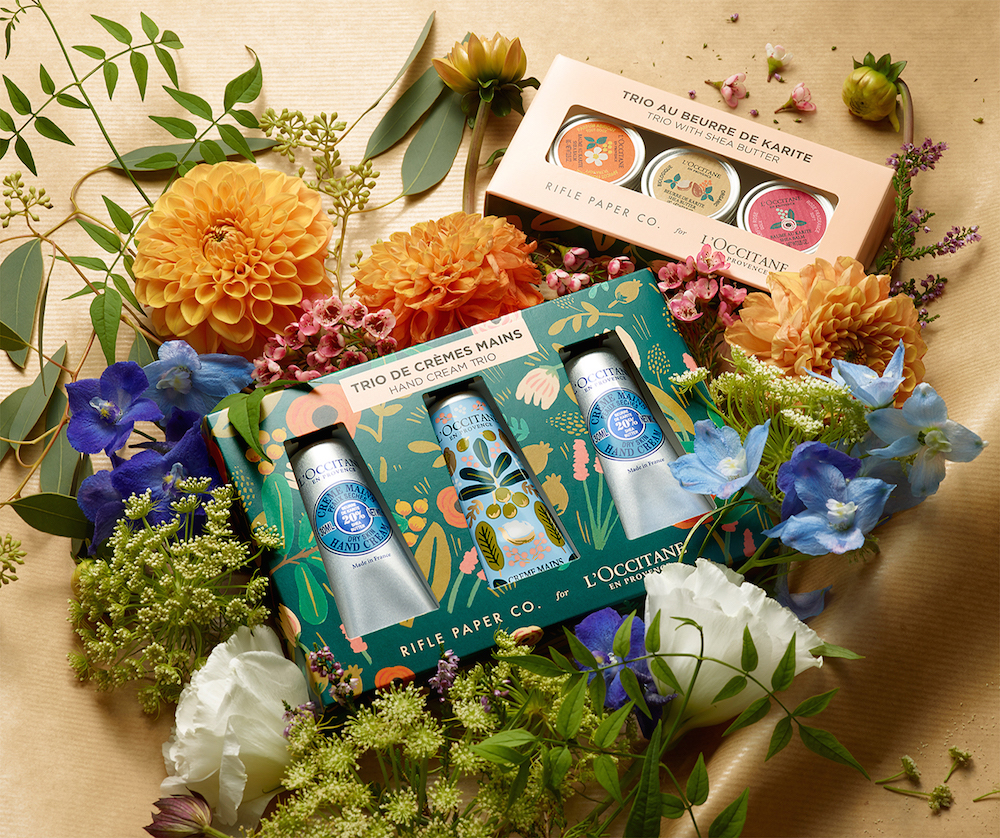 This best-selling cream includes the super-creamy balm that nourishes, moisturizes, and helps protect hands thanks to honey, almond extracts, and coconut oil, along with shea butter, of course. This trio features the cream in the Rifle Paper Co. illustrated packaging as well as two in original packaging.
This trio includes their Classic Shea Butter as well as Apricot and Rose Shea Balms. These multi-usage moisturizers are ultra-nourishing and moisturizing, and the travel size is perfect for all your on-the-go skin needs. Just toss it in your bag and you're all set.
Head on over to L'Occitane and pick one of these (or both) up for yourself.