Lizzy Caplan saw Mean Girls on Broadway and snapped a photo with the "new" Janice
Lizzy Caplan will forever be remembered for her performance as the quirky and (delightfully) vengeful Janis Ian in Mean Girls. Fourteen years after hanging up her iconic purple Spring Fling suit, the actress is more than willing to welcome in a new era of Plastics. Caplan went to see Mean Girls the musical this week on Broadway, and the limit does not exist on our excitement over this.
Caplan met with the the stage version of Janis, Barrett Wilbert Weed, as well as the new Regina and Gretchen (played by Taylor Louderman and Ashley Park, respectively). She also posed for a photo with her Broadway counterpart and even pretended to leaf through the Burn Book (!).
Wow, this is so totally grool.
And here's another with just the two of them: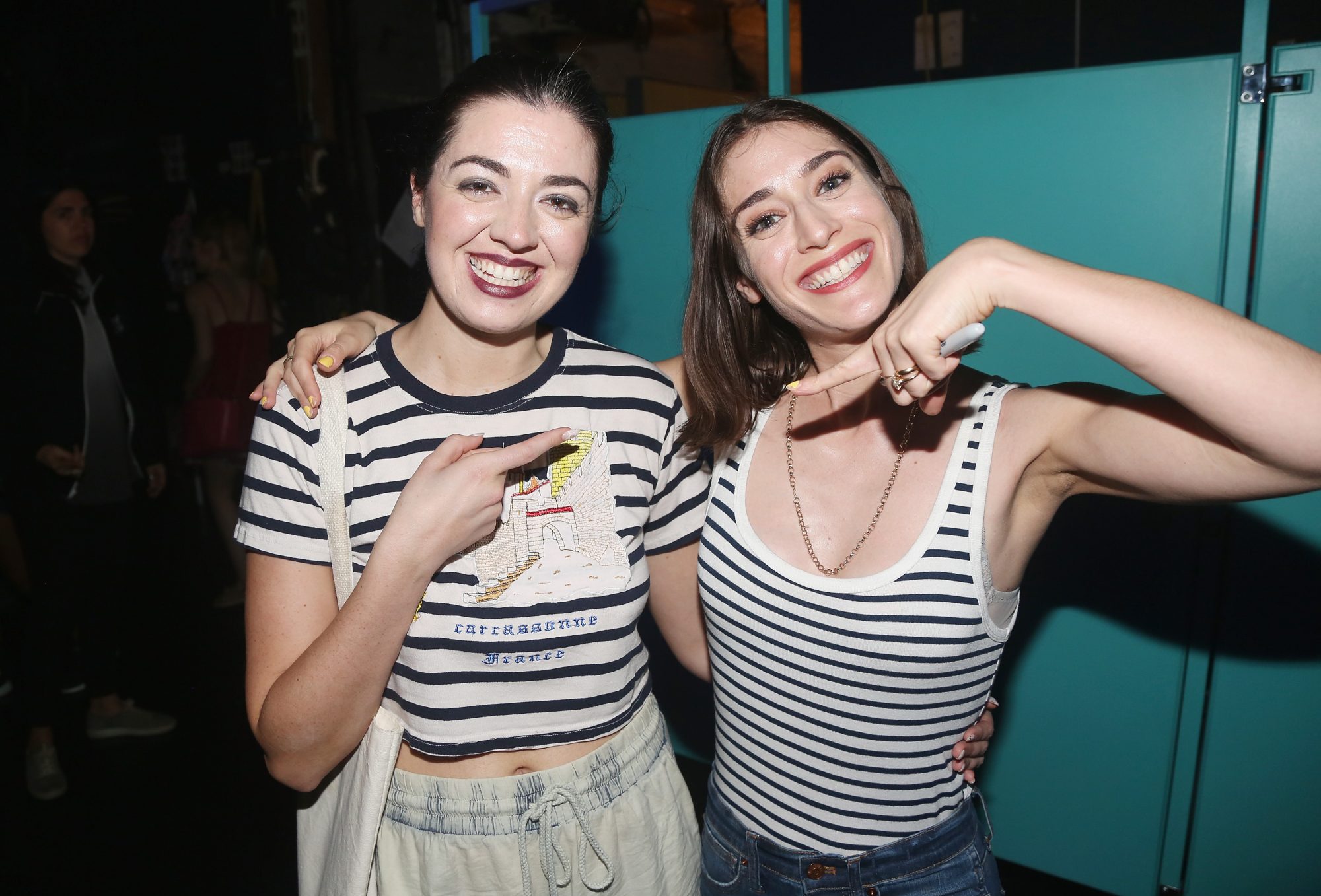 The Mean Girls musical brings the high school comedy that defined a generation into the social media age and delves deeper into the infamous Plastics and their insecurities and motivations. The show has already been nominated for a whopping 12 Tonys, and was written by Ms. Norbury (we mean, Tina Fey) herself. And while we feel personally victimized that we weren't invited to take this photo with the two Janises, it looks like Caplan loved the play — which admittedly makes us giddy.
Just remember: When it comes to Janis, it doesn't really matter if it's the movie version or the stage rendition. Her character will always be one of the greatest, most unique spirits you'll ever come across.
The Mean Girls musical is open on Broadway now, and you can shop for tickets here.