Lizzo just channeled Rose from Titanic in her NSFW photoshoot
We're usually firmly planted in the camp that argues to leave original films alone. However, we may just start a petition to remake Titanic, starring Lizzo as Rose. Sorry, Kate Winslet, but there's a new ingénue here to take your 1997 claim to fame.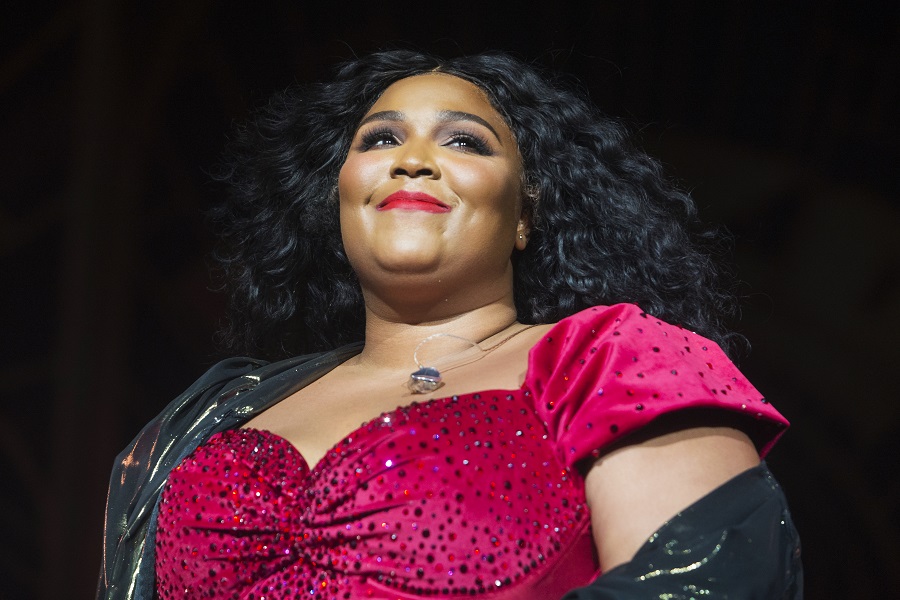 The "Truth Hurts" singer uploaded a photo set to Instagram on Sunday, December 1st, in which she channeled her inner Rose in that ~one scene~. You know the scene we're talking about.
"Paint me like ya French bitch 🎨," she captioned the series of pics.
It's no secret that Lizzo is super confident in her birthday suit. Her album cover for Cuz I Love You is a photo of her in the nude with the same luxurious long hair that also appears in her most recent Instagram post. And she can rock a skimpy bodysuit like no other. That confidence alone makes her our muse every day of the week, so yeah, we'll gladly paint her like our "French bitch."
Lizzo also uploaded this snippet from the same impromptu shoot, captioning it "Omw…. ?."
James Cameron doesn't seem like the type to tamper with his original masterpieces. But picture a Titanic in which Lizzo stars as the romantic lead alongside modern-day Leonardo DiCaprio. Or switch up the Jack casting as well—it would just have to be someone who doesn't put a damper on Lizzo's light, you know?
Listen, Cameron. It's just something to think about. You can't deny these photos.