Lizzo posted an inspiring message to her followers after her outfit sparked a body-image debate
Lizzo has something to say to the naysayers who criticized the outfit she wore to the Lakers game. ICYMI, the singer sparked a heated Twitter debate after the footage of her twerking in a thong-revealing shirt dress on the Jumbotron went viral. Twitter divided into two camps: some thought her wardrobe choice was wildly inappropriate, while others pointed out that there probably wouldn't be an issue with her getup if she was thin. And Lizzo wants to put an end to the debate, herself: "I'm not going to shrink myself because somebody thinks that I'm not sexy to them."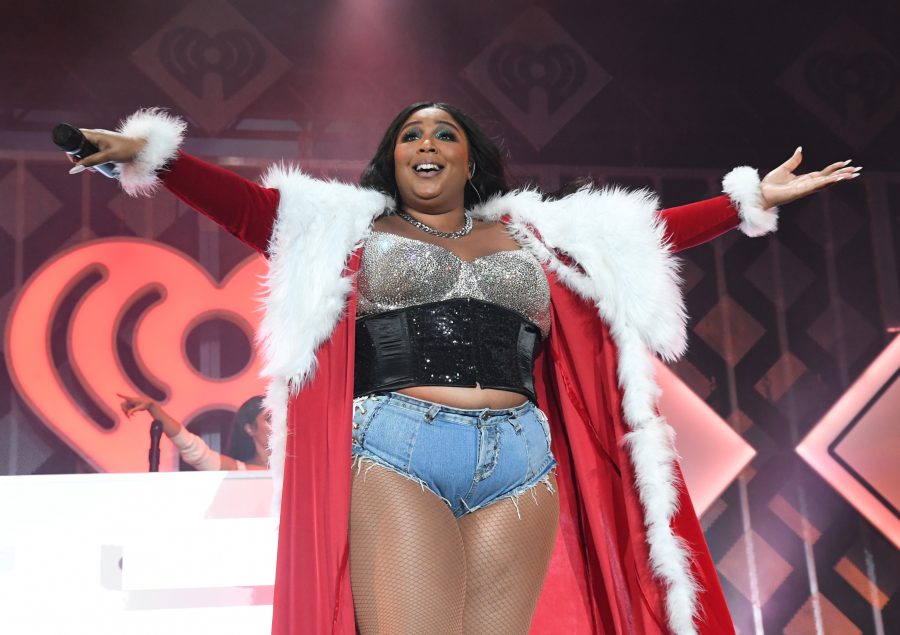 On Monday, December 10th, the singer took to Instagram Live to respond to the backlash and deliver some good 'ol Lizzo wisdom.
"Nothing really breaks my joy," she said. "I'm a really solid, grounded person, and I know that I'm shocking because you've never seen—in a long time—a body like mine doing whatever it wants to do and dressing the way that it dresses and moving the way that it moves. But I don't ever want to censor myself because I'm suddenly famous... I'm not going to quiet myself."
We're giving Lizzo a slow clap and a standing ovation. Tell 'em!
Later that day, she posted a funny yet poignant tweet of Rihanna twerking in her iconic see-through Swarovski crystal dress. "MY INSPIRATION," Lizzo tweeted with the video.
Huh. Funny how Rihanna didn't get called out for shaking her almost-bare bum like Lizzo did…huh!
The "Truth Hurts" singer later uploaded her Live video to her Instagram feed, captioning it "YOU ARE BLESSED? YOU DESERVE TO FEEL GOOD AS HELL❤️ HAVE A GREAT DAY." And after being reminded by Lizzo just how blessed we all are, we feel like we can take on the freaking world.
"I'm blessed and I want you to know that you're blessed," she said. "I want you to know that whatever you're going [through], if it doesn't feel good, that you will feel good again and you have…you have whatever it takes to feel good again. You are capable of it. You deserve to feel good as hell."
Leave it to Lizzo to respond with such kindness and positivity after experiencing a massive backlash. Now haters, move to the left, please and thank you.