Lizzo is dripping in crystals at the Grammy Awards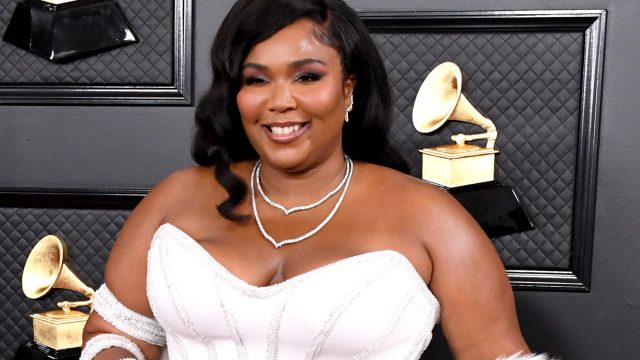 One of the things we love the most about awards season is the breathtaking outfits our favorite celebrities show up in. From feathers to statement sleeves to much more, it's a moment for A-listers to bring their A-game and push the boundaries of their personal style for a special event. Of course, one of the celebrities we constantly have our eye on is Lizzo, who has eight nominations at tonight's 62nd annual Grammy Awards. For the show, the "Good As Hell" singer showed up in a custom Atelier Versace gown feature a strapless neckline, a mile-high leg slit, a fur shawl, and a matching bag. But not only that, her gown is bedazzled in Swarovski crystals, because that's what our queen deserves.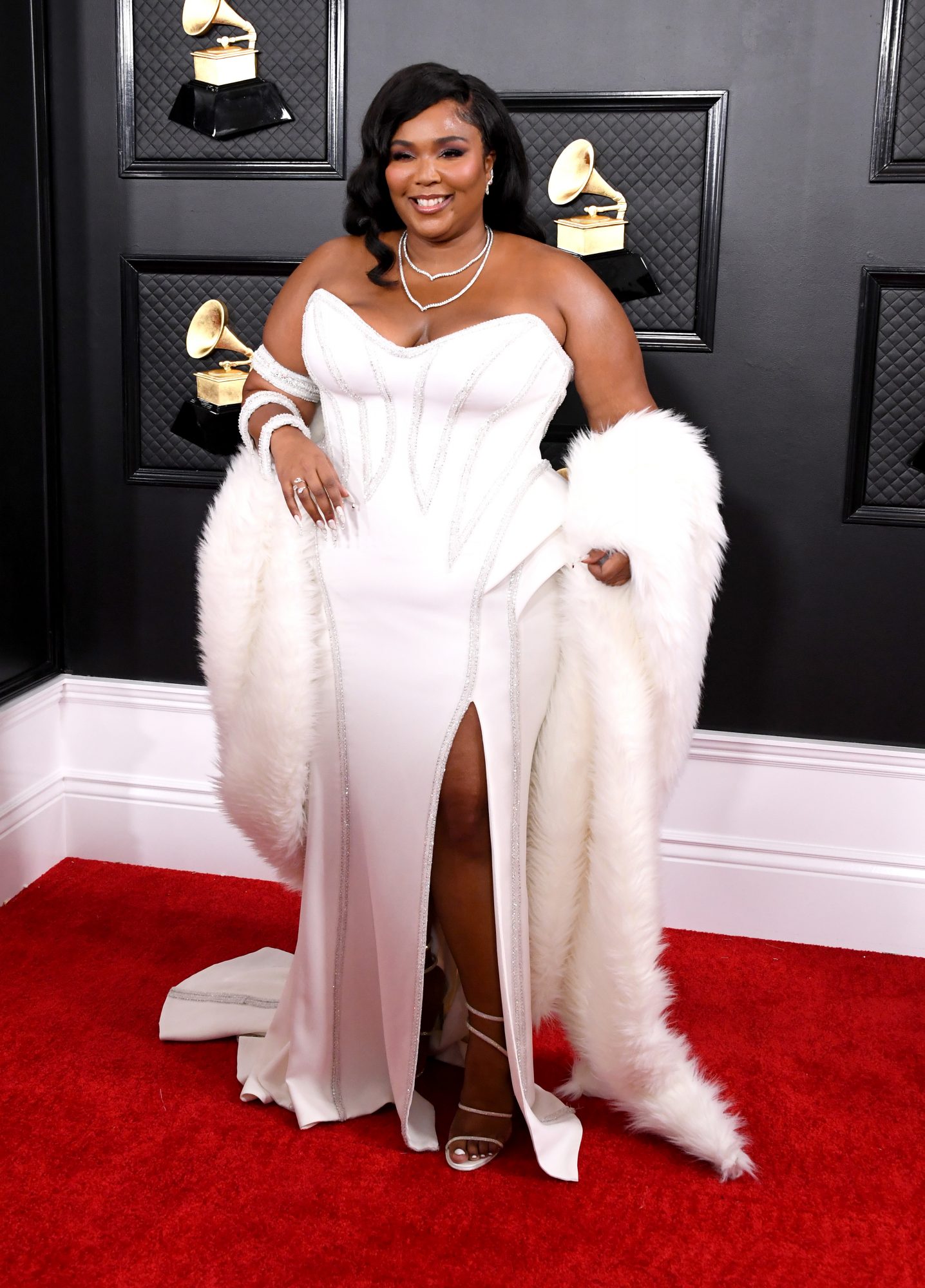 As with most things, the devil is in the details, and it's those details that make Lizzo's outfit stand out so much. Upon closer inspection, she went the extra mile of jazzing up her look by taking the crystals to her mani. That's right, because our queen loves a theme, Lizzo's nails are dripping in crystals, too.
According to her stylist, Marko Monroe, the outfit was an homage to icons of the past, particularly Diana Ross and Cher—the reference is seen in the fitted silhouette and in the statement fur. But what's the one thing that's non-negotiable for Lizzo when it comes to her outfits? Her stylist says the number one priority for the "Truth Hurts" singer is to always feel sexy. Mission accomplished Lizzo, mission accomplished.