Lizzo sparked a Twitter debate after twerking in a thong at a Lakers game
Lizzo, as we all know, is a showstopper. From jaw-dropping photo shoots and red carpet outfits to awards show performances that leave everyone stunned for days, the "Juice" singer surely knows a thing or two about how to get people talking. And it turns out that even when she does something as mundane as watching a basketball game, Lizzo causes quite the stir.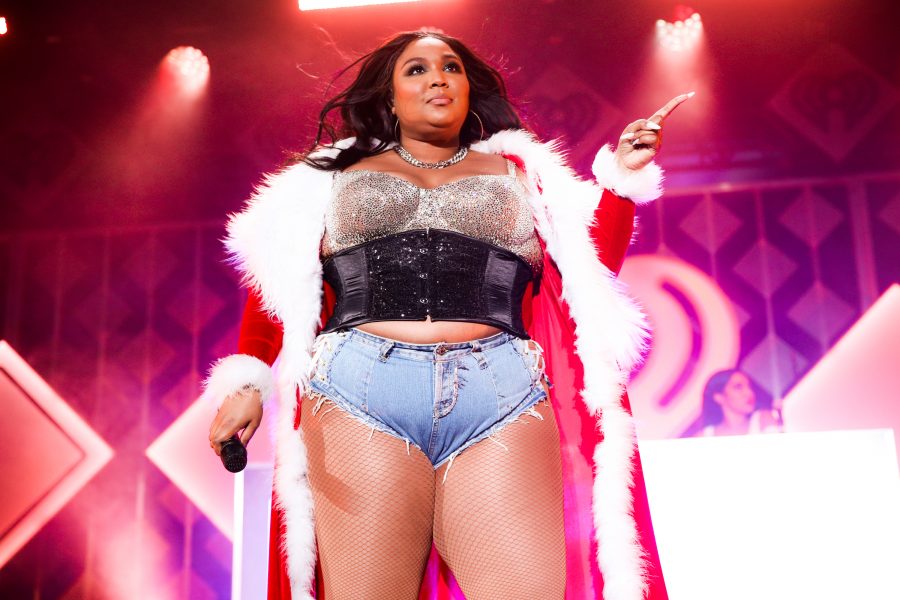 The Grammy-nominated star attended a Lakers game on Sunday night, December 8th, and managed to make make headlines with her choice of outfit. No, Lizzo didn't opt to show her support for her favorite team with a jersey or T-shirt like many others attending a basketball game would. Instead, she wore a shirt dress with the back cut out to expose her thong.
And she had no problem showing off her stuff with a mid-game twerk sesh. Obviously, Kobe Bryant was not a fan.
https://twitter.com/udfredirect/status/1204038566772383744
Now, normally, because Lizzo is Lizzo, we wouldn't so much as bat an eyelash at such a wardrobe choice. But when the video of her twerking for the Jumbotron started making rounds on Twitter, a heated debate started with people arguing whether or not her outfit was inappropriate to wear to a public outing.
Some people decided to cancel her before the loop even had a chance to replay.
false
A few Twitter users pointed out that Lizzo, who toed the line of indecent exposure, didn't get kicked out of the game after shaking her groove thing. If she wasn't a celebrity, she probably wouldn't have even gotten into the game with her full butt on display.
Some fans argued that she wouldn't be receiving backlash had she been thin. (Doesn't Lady Gaga often wear underwear out in public? Where's her negative backlash?)
Other fans simply deemed her outfit inappropriate no matter her body size.
false
And, obviously, some people aren't getting what all the hype is about. Just move on, everyone!
false
There's really no good answer to this Lizzo-decency debate. Would we wear a bum-bearing shirt dress and thong? Probably not. But, truth be told, we really can't help but be inspired by Lizzo's confidence.