Lizzo's candy bar-shaped manicure smells like real chocolate—and you can treat yourself to the same polish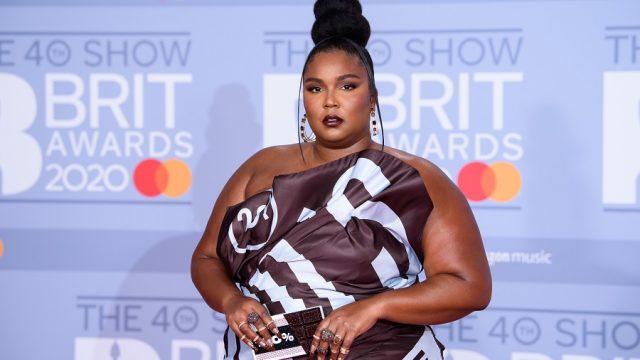 Lizzo showed up to the 2020 BRIT Awards dripping not in diamonds, but in chocolate. Her whole Hershey-themed look was capped off with a candy bar-shaped manicure. But if you already thought her nails were next-level, we have more news: Her nail polish smelled like chocolate, too. Lizzo's manicurist broke down the whole mani look and noted how you, too, can get chocolate-scented nail polish at home.
On the BRIT Awards red carpet, Lizzo showed up in a head-to-toe chocolate homage. (Her first of a few costume changes that night.) She had the Hershey's wrapper dress, the "100%" candy bar purse, and the chocolate-shaped and chocolate-scented manicure. Celebrity manicurist Eri Ishizu told HelloGiggles exactly how she created that statement-making nail art, including what products you need to do it yourself. Though, if you want to keep it simple and just paint on some of her chocolately smelling polish, we think that's cool, too.
Here's how Ishizu created Lizzo's manicure, complete with its chocolate-scented nail polish.
First, Ishizu primed Lizzo's nails with Nails Inc.'s NailKale Super Food base coat, which you can snag at Sephora for $15. Second, we get to the fun part. She used one coat of Nails Inc's "I'm Fondue You" shade to create the wrapper at the base of the nail. After molding the 3D chocolate bar from acrylic and applying it to Lizzo's nails, she applied two coats of "100% Hot Chocolate" nail polish over that mold.
Both "I'm Fondue You" and "100% Hot Chocolate" are part of Nails Inc.'s Coco For Real nail polish duo. They're ultra-glossy and high-shine polishes, which gives them the effect of real, dripping chocolate. And yes, they're chocolate-scented.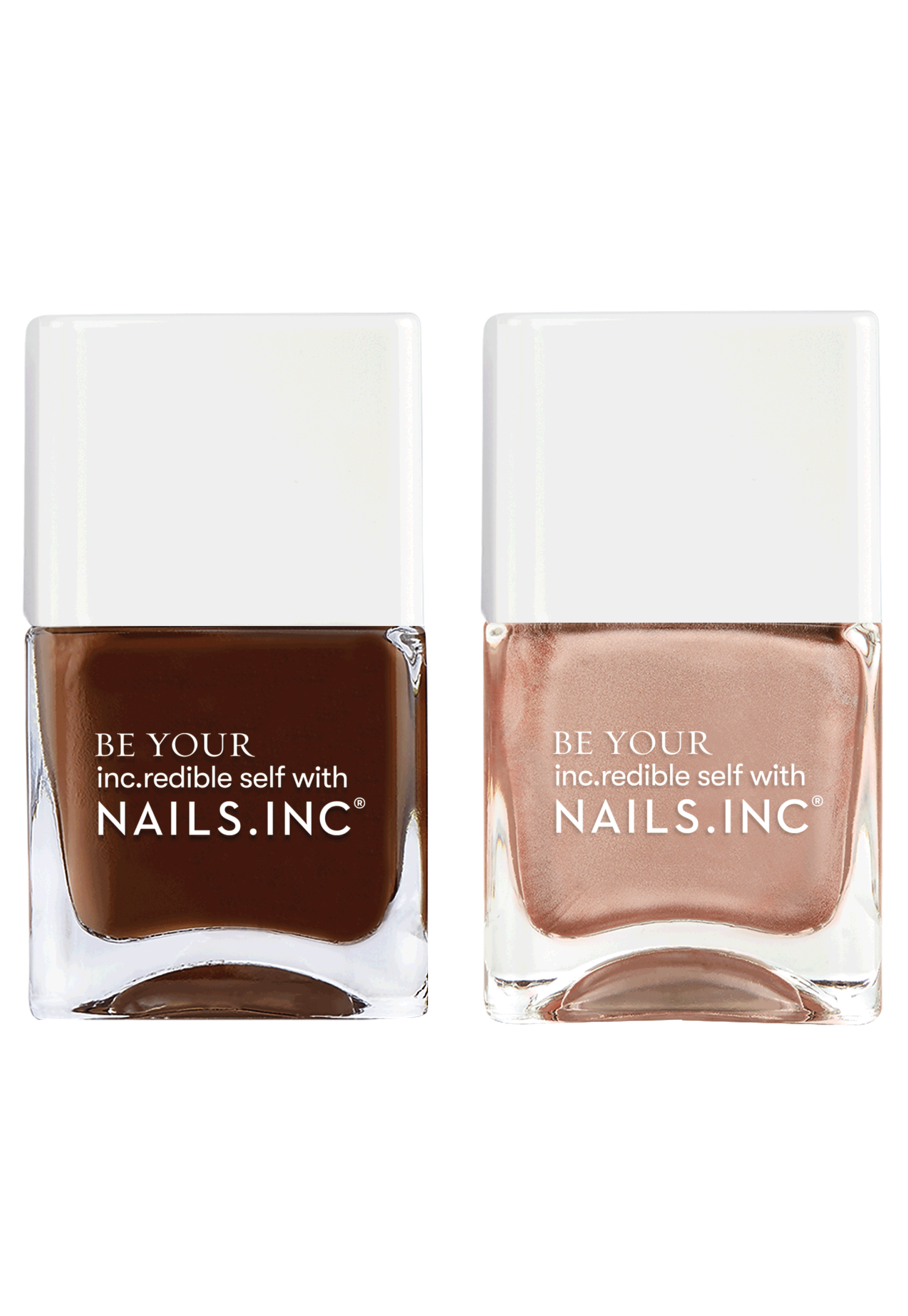 You can pre-order the Coco For Real Duo on Nails Inc.'s website for $15.
From there, Ishizu used aluminum foil to create the silver wrapper look on Lizzo's nails. And finally, she used one coat of Nails Inc.'s Retinol 45-Second top coat to seal everything in place, and it's available at Sephora.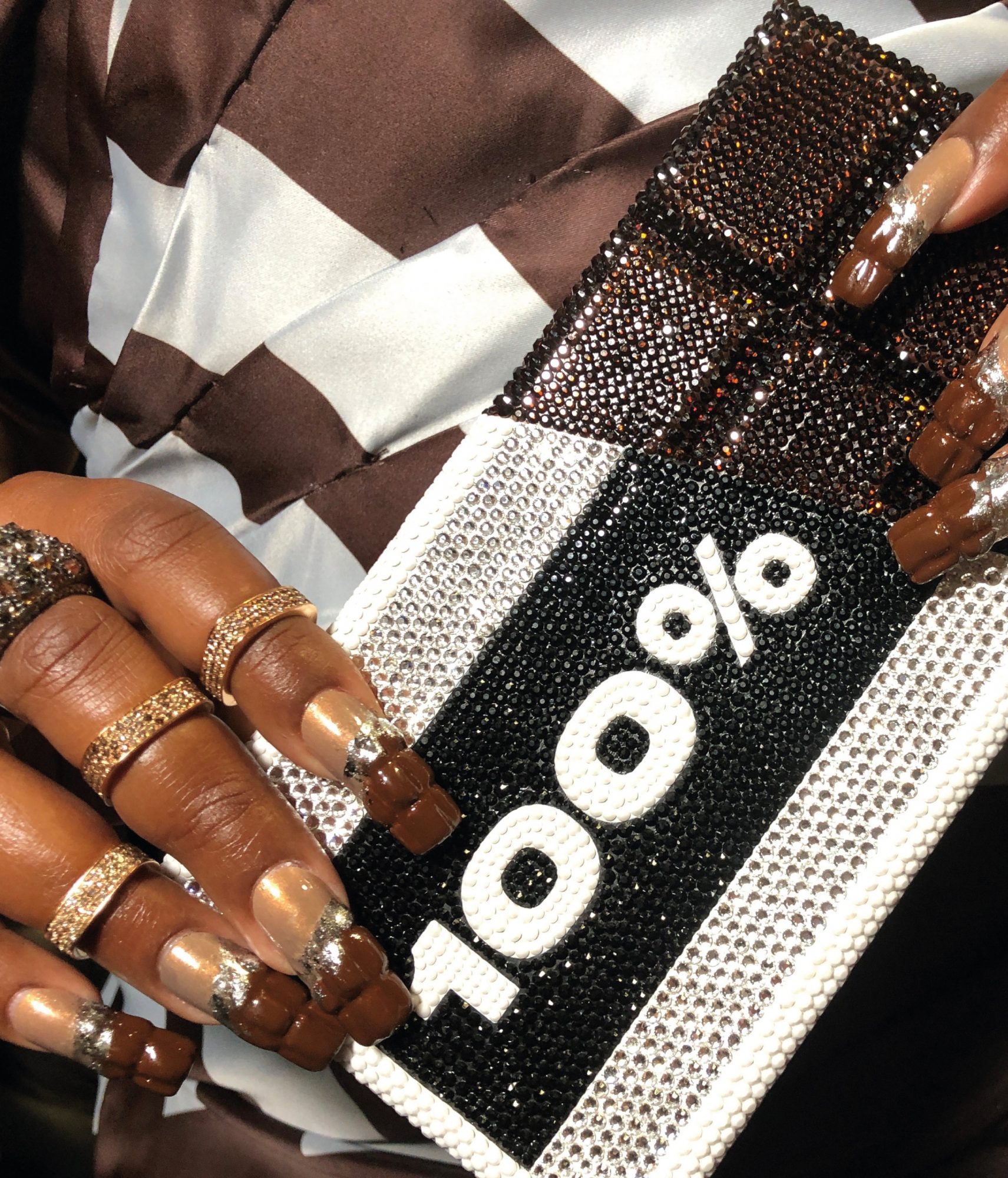 Honestly, this seems like too much fun not to try. Sure, it might boost your craving for sweets, but your chocolate-scented nail polish will definitely start conversations. And if Lizzo approves, we are so on board.