Lizzo helps remind us all that we're beautiful with these gorgeous bikini shots
Lizzo has been spreading her empowering message of body positivity for years, but she doesn't just talk the talk. The "Truth Hurts" singer truly walks the walk when it comes to embracing her own beauty, reminding us all that we deserve to love the skin we're in.
Whether she's posing as a Playboy centerfold after decades of predominantly thin, white women gracing those pages, or responding to body-shaming trolls on social media with endless doses of positivity, she's doing the work to shift the narratives around health and beauty, and we love her for it.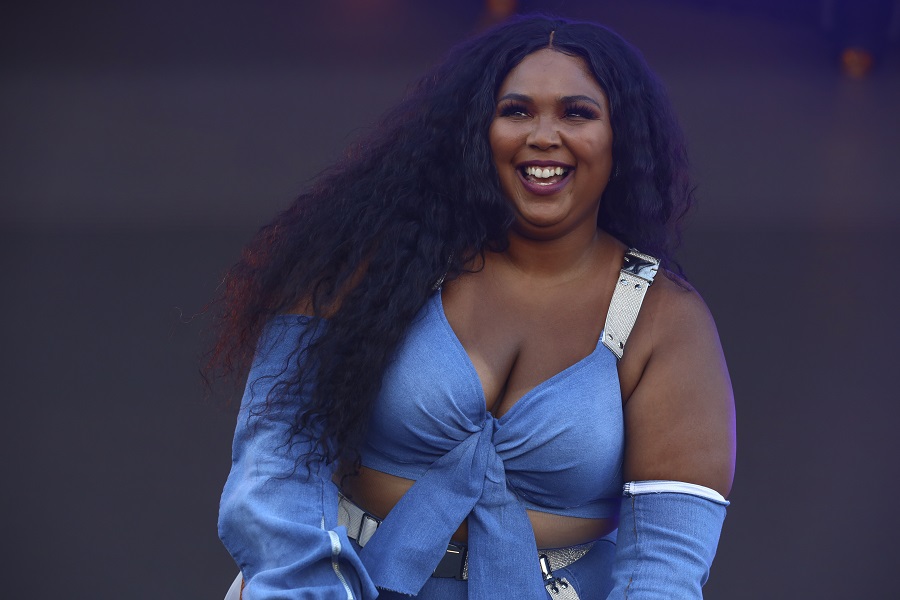 On the heels of celebrity trainer Jillian Michaels' concern-trolling about her health, Lizzo proved she's still out here living her best life. During a recent tour stop in Auckland, New Zealand for the FOMO Festival, she snuck in some well-deserved time at the beach, posing for some seriously stunning shots in a strappy gold bikini. Not only is the backdrop beyond gorgeous (those endless blue skies!), but the caption on her post also serves as a powerful message to her followers.
She captioned the beachside photos, "I love you. You are beautiful. You can do anything. (Repeat)."
Can we get a thousand slow claps for that, please?
It seems Lizzo was understandably feelin' herself in that gold bikini, because she posted a separate video of herself dancing, listing only a few of her many recent accomplishments in her caption. She wrote, "Currently nominated for… 6 NAACP Image awards | 8 Grammy awards | 6 iHeart music awards | 1 Brit award | AND IVE ALREADY WON! In the words of @saintrecords 'black girls are grammys muthafuckaaaaa.'"
In the comments section of both posts, followers praised her, with some sharing their own experiences with body image and how Lizzo's message helps them.
One wrote, "I love this! I've struggled so long with an eating disorder because I hated how my body looked because I thought I wasn't thin enough. I love seeing you show you and your body so unapologetically letting the rest of the world know that there is more than one type of body and that they are all acceptable! Thank you! The world needs to see more of this diversity!"
Of course, we totally agree—and we are endlessly grateful to Lizzo for just being who she is. Here's hoping she got plenty of relaxation time on the beach. Though, we just have one final question: Where can we get that gorgeous gold bikini?! Drop the deets!