Lizzie McGuire has an unexpected costar in these new behind-the-scenes photos from the sequel
We thought we couldn't possibly be more excited for the Lizzie McGuire sequel, but it turns out we were wrong. On October 29th, Disney+ and Hilary Duff both shared photos from the first day of filming, and now we're actually bursting with anticipation. We'd just come down from our high from learning that the entire McGuire family will be reuniting in the sequel, and now these first glimpses of grown-up Lizzie have us craving even more.
Last week, Disney+ announced that the other three McGuires—Lizzie's father, Sam; mother, Jo; and her mischievous little brother, Matthew—were making their return to the small screen beside Lizzie. We received this glorious photo of the original cast reuniting on the new set.
This week, the Lizzie McGuire sequel officially began filming in New York City, where 30-year-old Lizzie is living with her restaurant-owner fiancé (whose identity we can't wait to see revealed).
She was always a fashionista, but we've gotta say, Lizzie has outdone herself this time. She strutted around NYC's Washington Square Park in a checked skirt-and-blazer combo, yellow peacoat, and black boots.
Not only did she rock a killer outfit, but Lizzie had an unexpected costar during the first day of filming: a giant stuffed alpaca.
Any Hilary Duff fan knows that the actress loves these furry animals—so much so that her (real-life) fiancé gave her one for Valentine's Day. So, it looks like some of Duff's character traits will carry over to adult Lizzie.
But why is she carrying the plush stuffed animal through New York?
The series reportedly begins with Lizzie turning 30 years old, so is she carrying the animal to her alpaca-themed birthday party? Or did she storm out of the party, taking her valuables (aka the alpaca) with her? We'll just have to wait to find out. While we try to decipher the meaning behind this unexpected cameo, please enjoy more behind-the-scenes photos of the Lizzie McGuire sequel's first day of production.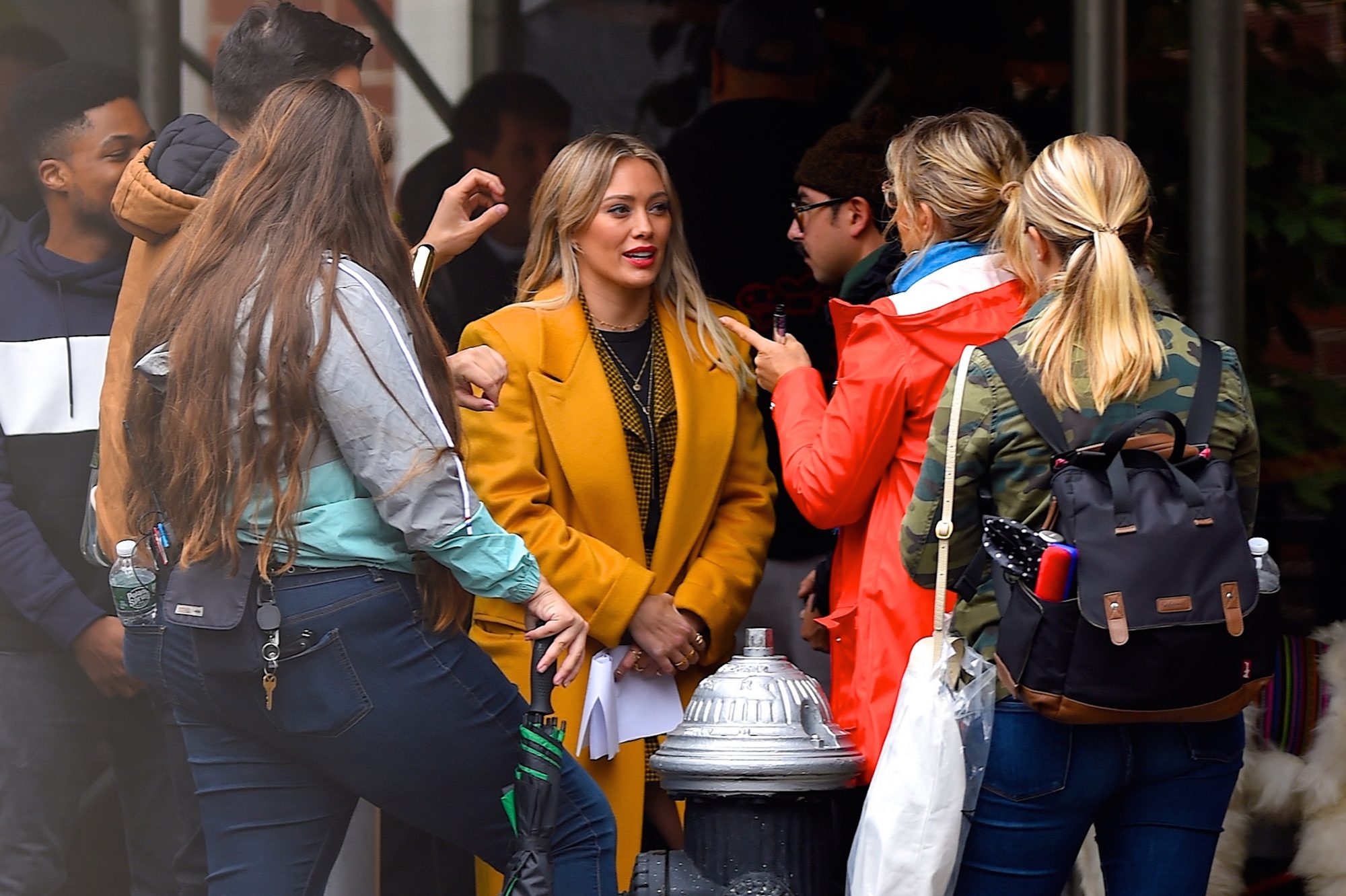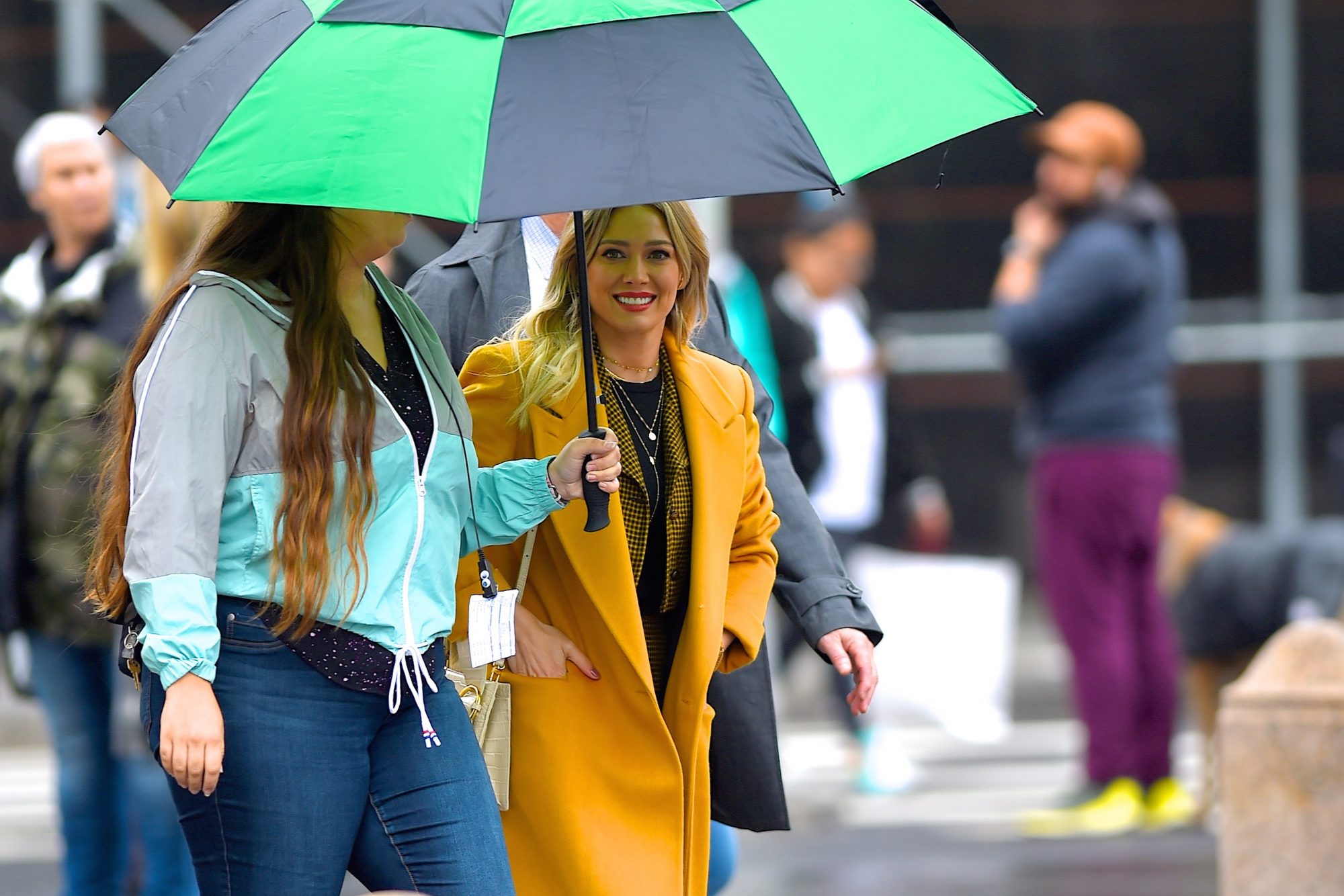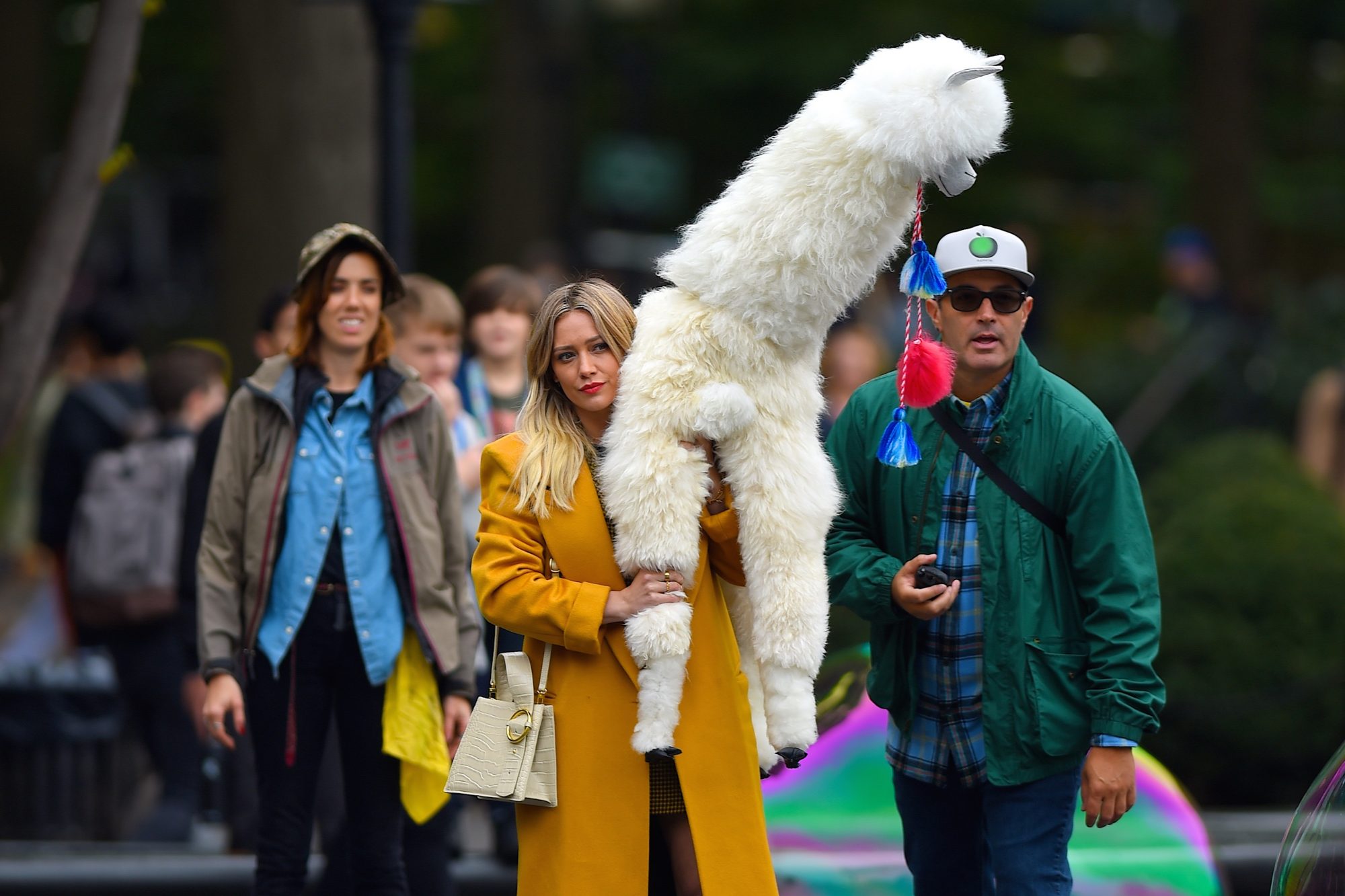 That alpaca looks pretty heavy.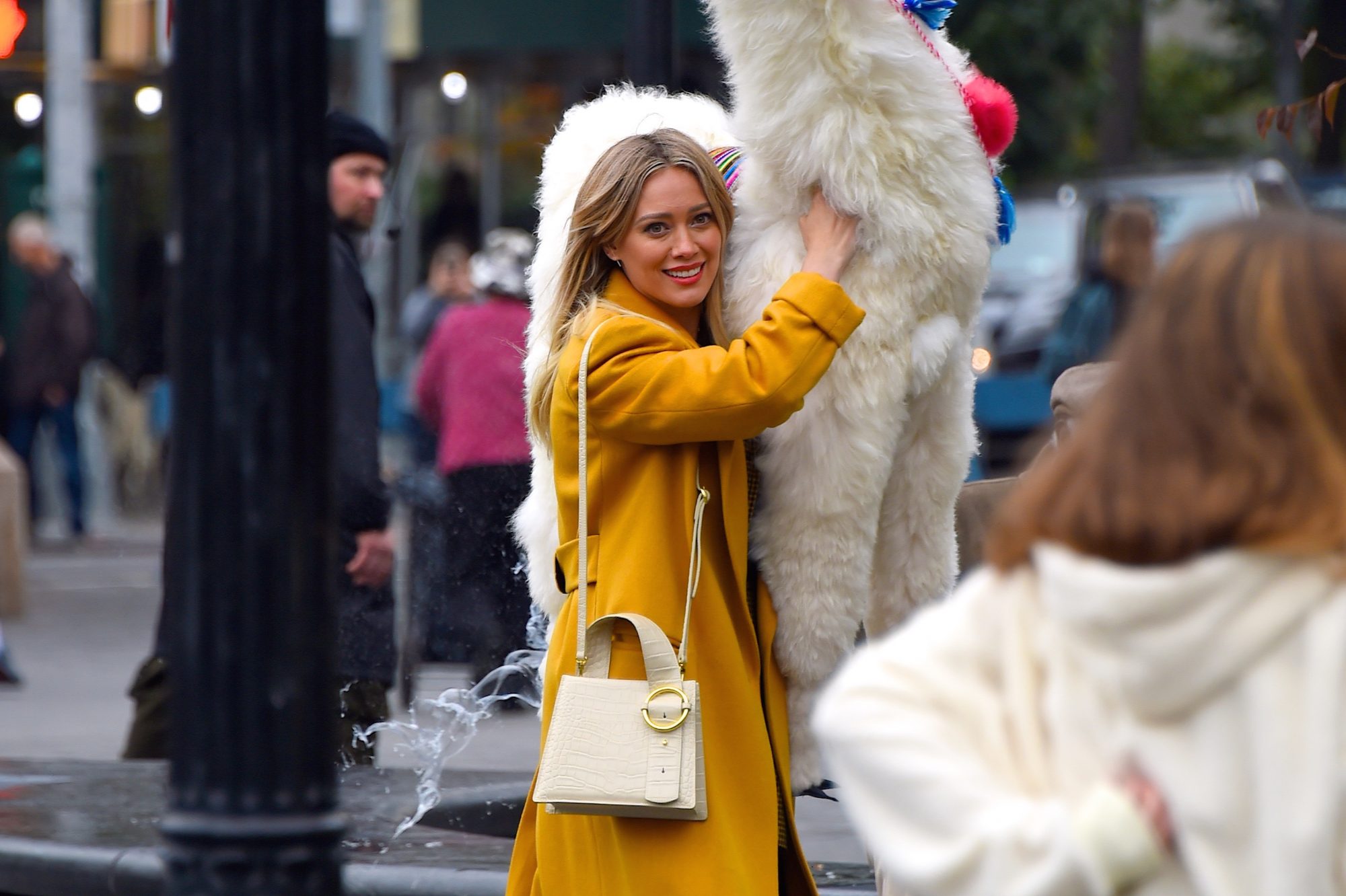 Even so, it seems like Duff had fun lugging it around in the rain.
We can't wait to see more behind-the-scenes photos as the Lizzie McGuire sequel continues production. Here's to hoping we'll catch a glimpse of Lizzie's mystery fiancé soon.