Youtube star Liza Koshy is still trying to figure out who she is as a storyteller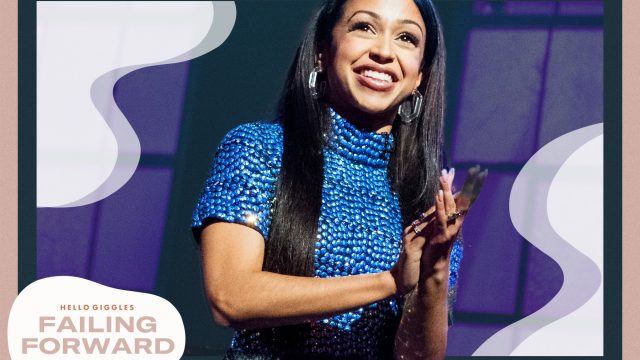 Even the most successful people had to face a few obstacles to get to where they are today. In our series Failing Forward, women at the top of their game reveal the biggest lessons they've learned in their careers, from trusting their guts to standing up to critics.
When Vine shut down in 2016, one of the platform's biggest stars,Liza Koshy, didn't allow it to negatively affect her vibe. Instead, she saw it as an opportunity to pursue a different form of storytelling by creating a YouTube channel from scratch. Now, she has over 17 million followers, and her YouTube career's success has provided opportunities for her to direct her YouTube show Liza on Demand, act in Tyler Perry's Boo! A Madea Halloween, and partner with Vogue to host the Met Gala red carpet, among other ventures. Recently,she joined forces with the new mobile video platform Quibi to make Floored, a dance competition show. Yet while changing platforms so frequently would be intimating for many creators, Koshy has the skills to balance any new opportunities thrown her way.
"Vine has trained me to become the performer that I am today—to speak in these one-liners or create these bites of stories, which is just ironic because of what Quibi is with quick bites," the 24-year-old says, speaking to HelloGiggles over the phone."That's why I've created on YouTube, TikTok, or even on my Instagram stories… I've always tried to capture a story as short and sweet as possible."
Storytelling has long been the driving force behind Koshy's career. And now that the world is in the middle of the coronavirus (COVID-19) pandemic, the star is focusing on creating feel-good content for her fans, even if just in bite-size pieces. "We want to escape for just a little bit at a time and then get back to work," she explains. "We want to have something that lifts our spirits and brings us joy."
Yet while Koshy's current success and past career journey might seem Instagram-perfect to outsiders, she's learned a few lessons along the way. We talked to the Floored star and producer (you can watch the first episode of the show free on her Instagram),about the challenges she's faced over the years and how she's handled them head-on.
Career Lesson #1: Change can be hard, but it can also lead to new opportunities
While transitioning from Vine to YouTube was an easy decision for Koshy to make, it took some time for her to get used to the longer format.
"My first YouTube video was 12-minutes long; I had shit to say!" she recalls. "Storytelling is so important to me, and I just wanted to use any means or any platform that I could to share my story and have others feel comfortable, or make others feel comfortable sharing theirs by sharing mine. And that just meant for me to plant my seed on all platforms."
Not only did Koshy utilize the transition to YouTube to change the way she creates content, she also used it to start depicting other sides of her personality on social media. "What you saw on Vine was totally different than what you saw on YouTube. What you saw on YouTube was totally different than what you saw on my Instagram," she explains. "I had different aesthetics and different branches of my personalities I created on each platform. And that was my way of bringing in an audience to see these different sides of me, but also a form of just like, me compartmentalizing the different sides that I can be."
Career Lesson #2: Go after your dreams, no matter what anyone else thinks
When Koshy first started using Vine in 2013, she was just 17, and her family was a little confused and unsupportive about why she was spending so much time on a social media site; her sister and father even requested that she didn't post on the app anymore. But she didn't let that stop her, instead continuing to create content and grow her following. Eventually, when a fan asked for Koshy's autograph while she was on a college tour with her parents, her family started seeing how her career was influencing people across the world. Soon after, they gave her their blessing to forgo her second year of college and move from Houston to L.A. so she could fulfill her dreams.
Koshy understands that not everyone has their family's support, of course. But, she says, that doesn't mean you should give up on your goals if people aren't understanding of your career choice. Instead, keep going and focus on the story you want to tell.
"Everybody has their own opinions, and overcoming [that criticism] and reminding yourself of the power of the story you have to say and share is something that I'm always so intentional about," she says.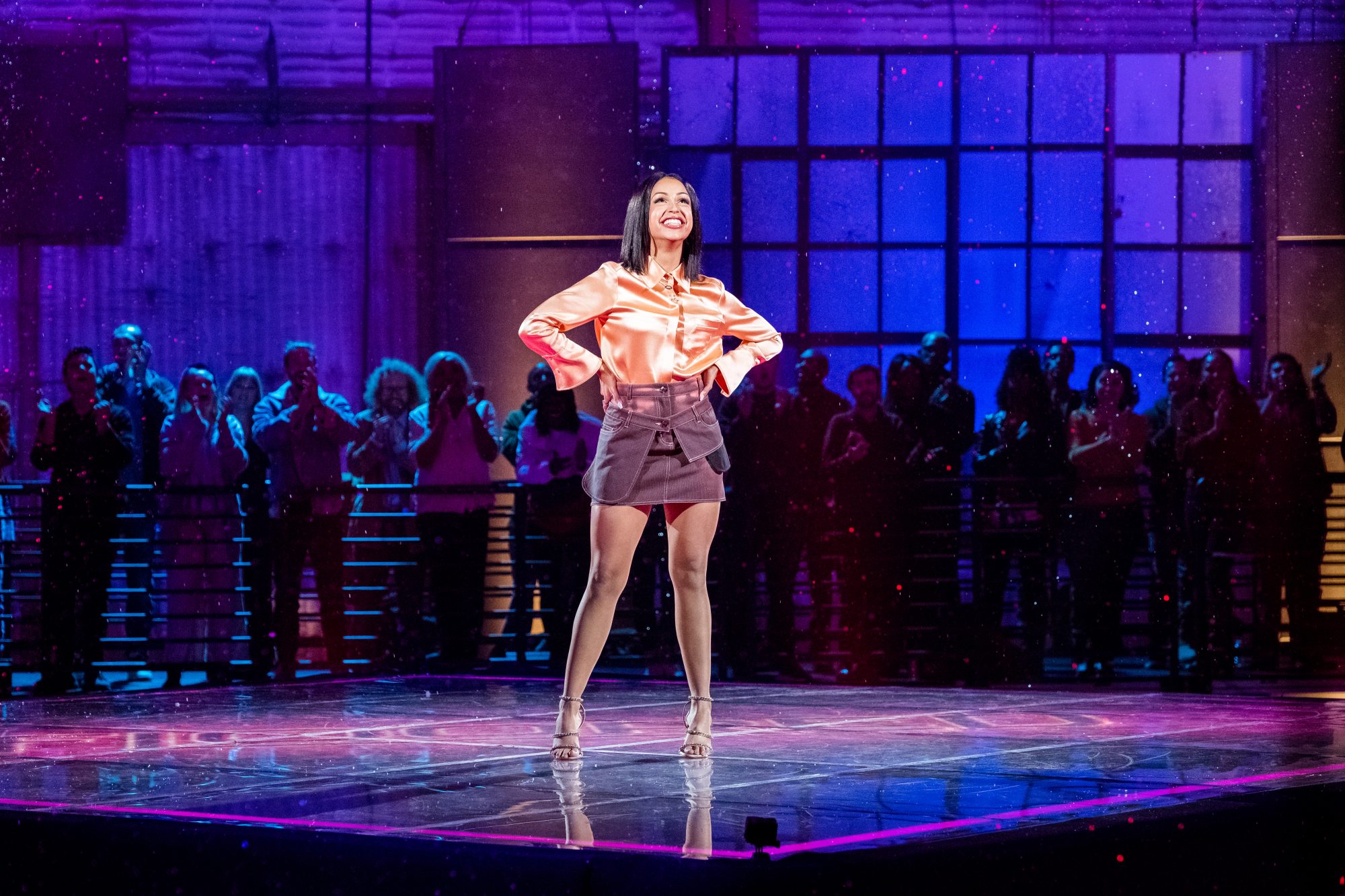 Career Lesson #3: Don't fight with the haters—empathize with them
Posting about your life on the internet naturally comes with backlash and criticism, as Koshy has unfortunately found. "As much as there's a positive in the world, as much as a positive community I built myself, there are those people who are unhappy with themselves and are going to try to take down the happiness of others," she says.
Rather than letting people's comments get to her, though, Koshy tries to empathize with her haters. "When dealing with criticism or dealing with negative comments, that person is hurting more than they're trying to hurt you," she says. "There's something inside that's off. Hurt people hurt people and I understand that and I try to empathize as much as I can with those who hurt because I've hurt before and I know what it's like to be in that place."
And while responding to critics may be tempting, it won't "do the world any good to engage with them, and it isn't going to make them feel any better. It isn't going to make you feel any better to put that negative energy out there," Koshy explains.
Career Lesson #4: Sometimes you have to get out of your own way
Koshy both acts and directs in Liza On Demand, which wasn't easy at first. Not only did she have to learn to direct herself, but she also had to learn to direct her on-screen roommates—who eventually became her roommates in real life.
"It's one thing to act on-screen with somebody and then come home with them, but it's another thing to be like, 'Okay, I'm going to direct you tomorrow and I want you to do this tomorrow. When you wake up tomorrow, we'll talk about it,'" she says. "It's been a wild directing dynamic. But I'm excited to do it again and get better. I'm always trying to improve."
Koshy is also learning how to be kinder to her toughest critic: herself. "I think one of my trials and many errors was directing myself because I'm really tough to work with," she explains. She's going to be directing in Season 3, too, so she's working on getting out of her own way. "I'm just gonna have to work with that Liza girl again and just put up with it," she jokes.
Even though the job can be scary, Koshy is looking forward to getting back into the directing chair. "I'm excited to learn even more. I'm so lucky to have my co-creators, Deborah Kaplan and Harry Elfont, by my side. They're both my angels on my shoulders," she says.
Career Lesson #5: It's okay to take a break
Looking at every creative decision Koshy has made and every leap of faith she's taken, it seems like she's always stayed true to herself and her values. But that doesn't mean she hasn't hit a few bumps along the way. Koshy's learned that when growing and changing, sometimes you have to take a step back and reexamine how you want your career to unfold, even when you're in the middle of it.
"There was a time in my life where I actually did take a little bit of a break from consistently posting on YouTube," she recalls. "I was still creating Liza On Demand and still doing Double-Dare [the Nickelodeon show she hosted in 2018] and all the different jobs that I had. But I took a break because I felt like I might've been serving a story I created that no longer [had] the new ideas that I wanted to tell."
On her Youtube channel, Koshy explains, she was doing characters and performances that didn't reflect who she was anymore. "I created an expectation of what people can expect from me…and I wanted to change that up, so I had to give myself the room to breathe and be so that I could put out what my new story was," she says.
By taking a break, Koshy realized that she didn't have to be perfect or fit one mold as a content creator—she could simply be herself. "I figured out that I don't have to have it figured out, and I can just become comfortable with being uncomfortable and ever-evolving," she says.
These days, this means feeling fearless and relentless about every new venture. "It's about being unapologetic and doing things that aligned with me and my core. And as of right now, that's dance and that's good energy, and that's posting and acting," Koshy says. "And I'm so damn proud to release Floored into the world… my heart's in a good place, and I think you can tell that from the work."