Liz Meriwether just tweeted out an incredible pic of the "New Girl" cast, and we're cracking up
We should have figured that the quirky and hilarious cast of New Girl would get totally original with their Halloween costumes this year! Show creator Liz Meriwether tweeted a New Girl cast photo that shows our favorite loft-mates as the cast of another hit show — The People Vs. OJ Simpson.
The photo is a breath of fresh air, as unfortunately, we didn't get a Halloween-themed episode this year. (You probably rewatched "Keaton," one of the best episodes ever.)
According to Vulture, these costumes are definitely part of an upcoming Christmas-related episode, and we're so excited to see how it all plays out!
Just take a look at how perfect this is:
false
As you can see, Jess is dressed as Marcia Clark, Schmidt as Robert Shapiro, Cece as Judge Ito, Nick as Robert Kardashian, and Winston as — well — the most convincing Johnny Cochran we've seen in awhile.
This was insanely clever, and surely the storyline as to how these costumes came to be will be pretty incredible.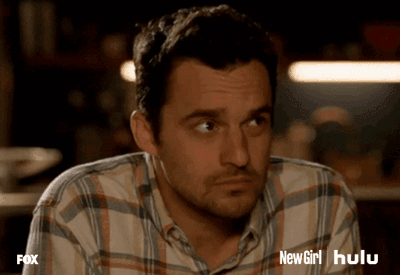 The next episode of New Girl, titled "James Wonder," will be airing soon on FOX. In it, Jess will try and find a way to get the coveted position of Principal at her school, while Nick is still seeking out the best wedding gift for Cece and Schmidt. (Surely your friendship is enough of a present, Nick.)