Here's how you can live-stream The Weeknd at Coachella — because deserts are overrated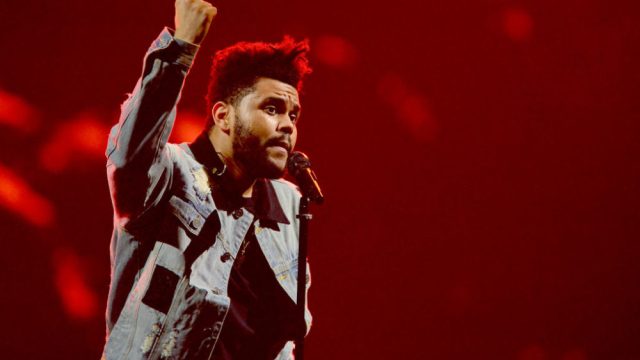 Coachella is officially upon us! The massive music festival kicks off in the California desert today, April 13th, and will run for all of this weekend and next weekend. The festival's star-studded lineup features acts like Beyoncé and The Weeknd, so it's definitely an event you don't want to miss. And luckily, even if you can't make it to the festival in person, you can still revel in these performances. Here's how you can live-stream The Weeknd at Coachella.
From April 13th to April 15th, YouTube will be live-streaming Coachella for free. The video website will feature not one but four separate feeds of video, so there will be plenty of content for you to get your fill. You can watch these streams on your phone, computer, or TV, so there are plenty of ways to enjoy the show.
What's more, Coachella's YouTube channel makes it a breeze to customize your viewing experience. Once you select the artists you want to watch, the channel will create a schedule just for you, ensuring that you can catch all of your faves. If you're keen on watching The Weeknd at Coachella, tune in tonight, April 13th, at 11:25 p.m. PDT, when you can live-stream the singer on the main stage. But be careful not to miss it: Next weekend, April 20th-22nd, will not be live-streamed.
Of course, Coachella's lineup features a ton of other amazing acts, including St. Vincent, Eminem, Cardi B, alt-J, and Portugal. The Man, so be sure to check the festival's site for their full schedule. And we wouldn't want to miss the festival's other headliner, Beyoncé.
We can't wait to see what these artists have in store for Coachella. And we're especially pumped for The Weeknd's Friday the 13th set.