RED ALERT FOR ADORABLENESS: There's going to be a live action "Winnie the Pooh" movie!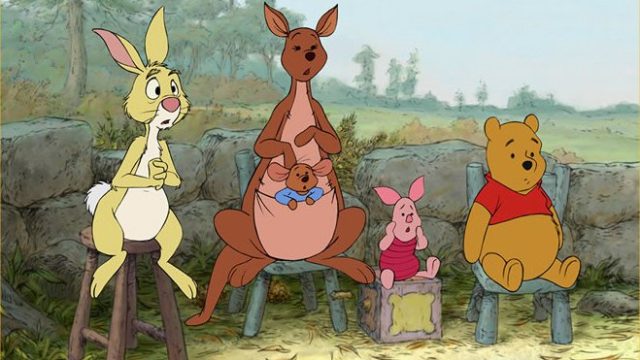 This just in — there's a live action Winnie the Pooh movie in the works, and we feel as though our prayers have been answered! According to the Hollywood Reporter, this heartwarming tale will follow the life of an adult Christopher Robin, who has a terrible work-life balance.
He spends more time at the office than with the people who make him happy, and as a result, has totally lost his childish flair. And in true Disney form, his pal from the Hundred Acre Wood comes to show him what's most important — family and love.
A freaking live-action Winnie The Pooh movie?! We're so not ready for this bit of cuteness!
Monster's Ball director Marc Forster is helming the movie, and it's not his first visit to the Mouse House:  Forster also directed 2004's Disney drama Finding Neverland, based on the life of Peter Pan author J.M. Barrie.
But while the idea of a live-action Pooh sounds pretty cool to us, it's gotten some mixed reactions from fans.
false
false
We totally understand the concern about the film being a total flop, but our childhood-selves won't even let us fathom the thought of it not being spectacular. After all, think of how great Paddington was. If that cartoon bear can do it, who says Pooh can't?
We're clearly obsessed with our golden, cuddly pal, so you know we're counting down the days until we'll get to crowd theaters. In the meantime, we'll keep our eyes open for previews!