The new live-action Mulan trailer's version of "Reflection" has everyone straight-up sobbing
The Lion King, Aladdin, The Little Mermaid, and now Mulan?! Disney has been seriously spoiling us with live-action updates to our favorite animated movies. And when the full-length trailer for the Mulan remake dropped yesterday, December 5th, the internet's collective reactions (and ours) went a little OTT with the emotions. The trailer's soundtrack, a swelling, orchestral version of Christina Aguilera's "Reflection," didn't help matters. Tissues, please!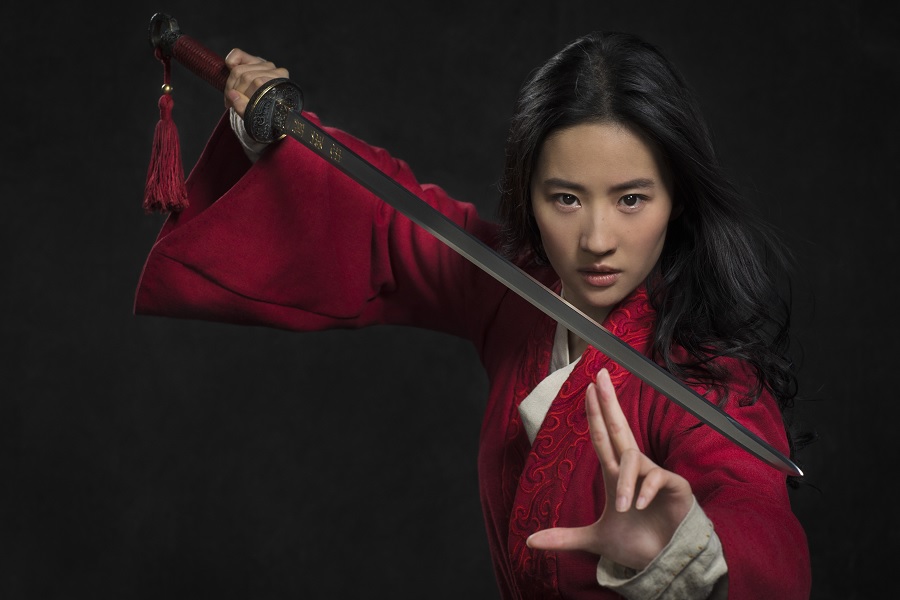 The trailer opens with Mulan's (Liu Yifei) parents telling their daughter that a matchmaker has found her "an auspicious match." Pretty crushing news for our heroine. Over a montage of Mulan teaching herself to fight with a sword, joining the Imperial Army, wielding a bow-and-arrow so gracefully it'd make Katniss Everdeen envious, and literally flying over rooftops, we see Mulan transform from a "quiet, composed, graceful, disciplined" wife-to-be into the warrior we all dreamed of becoming when we were kids (and, um, still do). There are also epic battle scenes worthy of the movie's rumored $300-million budget. Mix it all together, and you get a truly sob-induing trailer.
The revamped Mulan will take inspiration as much from the animated movie as it will from its original source material, the ancient Chinese folksong "The Ballad of Mulan."
Mushu the tiny dragon won't make an appearance in the live-action movie, but legendary Chinese actor Gong Li has a role as "a powerful witch," which we think is a more-than-fair swap. Altogether, we hope that translates to less camp and more historical accuracy and cultural sensitivity.
We want to note, too, that some protestors in Hong Kong and their international allies have called out Liu Yifei for her support of the Hong Kong police, who have been accused of brutality during the pro-democracy protests in June. That said, the reactions to the Mulan trailer as a whole have been largely positive on social media.
Supportive fans of the upcoming remake (and that gorgeous version of "Reflection") are spilling their emotional reactions all over Twitter.
false
We should just start a Mulan-trailer emotional support group. Watch it below, right now, if you haven't yet.
The live-action version of Mulan, which is directed by Niki Claro, is set to premiere on March 27th, 2020. In the meantime, join us in rewatching the trailer, then immediately signing up for martial arts lessons.