Liv Tyler's kids cuddling will give you feels you didn't know you could feel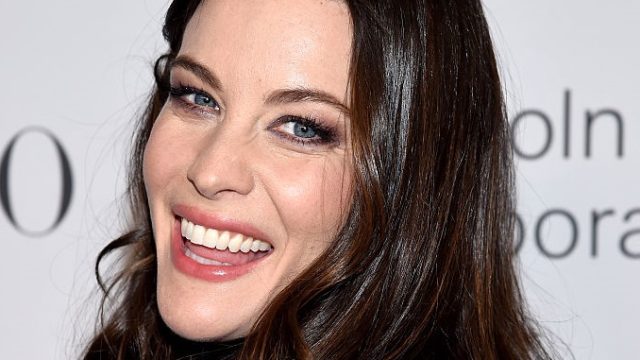 Actress and former child model, Liv Tyler, welcomed her beautiful daughter, Lula Rose Gardner into the world earlier this month. Lula Rose is the third child to Ms. Tyler, 39, and her partner, David Gardner.
Milo and Grey, Lula's enthusiastic older brothers, were eager to greet their sister as well. Newborns are cute enough on their own, but add two loving brothers and you almost have an overload. Tyler posted a photo of the brothers cuddling and admiring their sister on her Instagram and then we all died of cuteness:
In addition to the photo of the boys, Tyler snapped a shot of her partner and Lula. Gardner is cradling Lula in his arms while she was swaddled in a white blanket. His smile says it all, he's a proud father.
Tyler, soon after the arrival posted on Instagram, stating, "we are soooo happy heart exploding with love!"
Liv is doing such an incredible job catching the joy and acceptance her family is showing baby Lula. These photos are truly a gorgeous example of Instagram greatness and OMG, so heartwarming!
One thing is certain: Lula won't be short on love when it comes to her family.