PBS is making a "Little Women" miniseries, so time to start dreaming of a new Millennial Laurie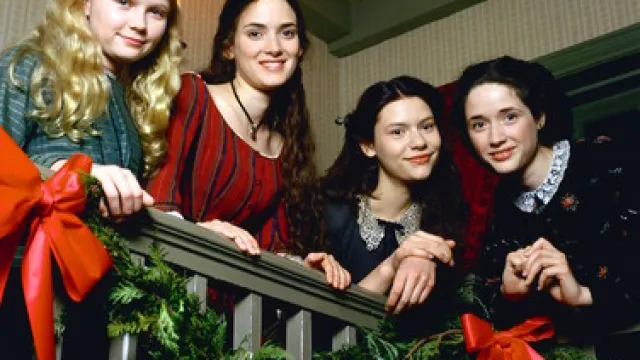 Well PBS friends, we can *finally* stop mourning the end of Downton Abbey because Masterpiece is giving us a new "little" miniseries to enjoy, and this one takes place in the United States. And it goes by the name of Little Women. 
PBS and Masterpiece have, once again, teamed up with Playground (the production company behind Wolf Hall) to give us our new obsession — a three-part adaptation of Louisa May Alcott's iconic novel, Little Women. The new series will be written by PBS vet Heidi Thomas, creator of popular PBS series Call The Midwife and directed by Vanessa Caswill (Thirteen).
We're seriously struggling to contain our excitement for this new series.
Little Women was such an important book for us growing up. It taught us a lot about what it means to be a strong young women, and is definitely a classic — even though it is a *dense* book for a child to read. We can't wait to travel back to 1860s Massachusetts and watch as the March sisters (Jo, Meg, Beth and Amy) grow up during the civil war with this new adaptation.
"Little Women is one of the most loved novels in the English language, and with good reason, Thomas said in a press release. "Its humanity, humor and tenderness never date, and as a study of love, grief and growing up it has no equal. There could be no better time to revisit the story of a family striving for happiness in an uncertain world, and I am thrilled to be bringing the March girls to a new generation of viewers.
Little Women was adapted into a movie in 1994, starring Claire Danes, Christian Bale, Kirsten Dunst, and Winona Ryder. While we'll miss swooning over Bale as Laurie in the new series, we can't wait to see who is cast!